Preparing Your Home for Sale During the Holidays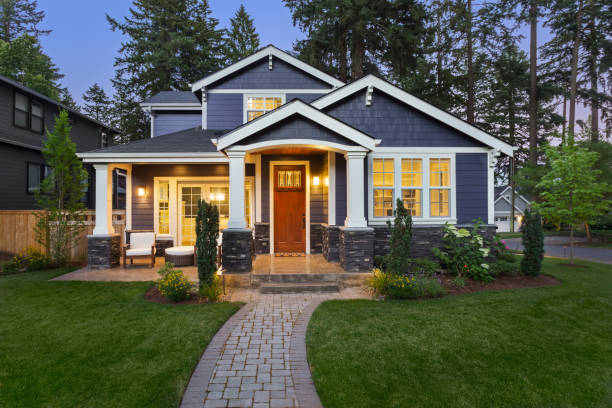 Selling your home during the holiday season can be a unique challenge. On one hand, your home may feel more warm and welcoming with holiday decorations, creating an enticing atmosphere for potential buyers. On the other hand, the colder weather, potential for holiday clutter, and scheduling around holiday plans can make the process more complex. In this comprehensive guide, we will walk you through the steps to effectively prepare your home for sale during the holidays, ensuring you are able to attract buyers and secure a sale while maintaining the festive spirit of the season.
Table of Contents
Understanding the Holiday Real Estate Market
Benefits of Selling During the Holidays
Challenges of Selling During the Holidays
Preparing Your Home for Sale

Curb Appeal
Staging Your Home
Maintaining a Clean and Tidy Space
Incorporating Holiday Decor

Setting the Right Price
Marketing Your Home
Working with a Real Estate Agent
Scheduling Showings and Open Houses
Negotiating Offers
Closing the Sale
Moving Out and Transitioning to Your Next Home
Conclusion
1. Understanding the Holiday Real Estate Market
The holiday season typically witnesses a deceleration in real estate activity, with many potential buyers and sellers shifting their focus to festive celebrations and family gatherings. Despite this seasonal slowdown, embarking on the home-selling journey during this period is not only feasible but can also present distinct advantages. Homes listed during the holidays often face less competition in the market, allowing them to capture more attention from serious buyers who remain active during this time. Additionally, the festive atmosphere and potential for holiday-themed staging can make properties feel more warm and inviting, potentially leading to quicker sales and more favorable terms for sellers.
2. Benefits of Selling During the Holidays
Less Competition
With fewer homes on the market, your property has the chance to stand out more to potential buyers. This can lead to quicker sales and potentially higher offers.
Serious Buyers
Those who are house hunting during the holidays tend to be more serious about making a purchase, as they are taking time out of their busy holiday schedules to search for a home.
Festive Atmosphere
The holidays provide an opportunity to showcase your home in a warm and inviting light. A tastefully decorated home can create an emotional connection with buyers, helping them to envision their own holiday celebrations in the space.
3. Challenges of Selling During the Holidays
Weather Conditions
Colder weather and potential snowfall can make it more difficult for buyers to visit your property, and may also highlight any weather-related issues with your home.
Scheduling Conflicts
Between holiday parties, family gatherings, and travel plans, finding a time that works for both you and potential buyers for showings and open houses can be challenging.
Holiday Clutter
Holiday decorations and gifts can add clutter, making your home appear smaller and less organized to potential buyers. Ensuring spaces are tidy and well-presented is crucial for maintaining your home's appeal during viewings.
4. Preparing Your Home for Sale
4.1 Curb Appeal
First impressions are crucial, so ensure your home's exterior is well-maintained and inviting. Clear any snow or leaves from walkways, ensure outdoor lighting is working, and consider adding seasonal decorations such as a wreath on the door or festive lights.
4.2 Staging Your Home
Staging is about showcasing your home in its best light. Remove personal items, declutter, and arrange furniture to create an open and welcoming space. Consider hiring a professional stager to help highlight your home's best features.
4.3 Maintaining a Clean and Tidy Space
Keep your home spotlessly clean for showings. This includes cleaning carpets, washing windows, and ensuring all surfaces are dust-free. Pay special attention to bathrooms and the kitchen, as these areas are particularly important to buyers.
4.4 Incorporating Holiday Decor
While you should avoid over-the-top holiday decorations, tasteful and neutral holiday decor can enhance your home's appeal. Consider a simple Christmas tree, a bowl of pinecones, or a few holiday-themed throw pillows.
5. Setting the Right Price
Work with your real estate agent to set a competitive and realistic price for your home. Take into consideration the slower holiday market, as well as any unique features or updates of your property.
6. Marketing Your Home
Leverage a combination of online listings, social media, and traditional marketing materials to effectively promote your home, ensuring high-quality photos and a compelling description are featured to attract potential buyers. Utilize the expansive reach of digital platforms while also tapping into the localized impact of print materials placed in community hotspots. This integrated approach maximizes visibility and enhances the appeal of your property to a diverse audience, ultimately aiding in a quicker and more efficient sale.
7. Working with a Real Estate Agent
Having a knowledgeable real estate agent by your side is essential during the holiday season, as they bring invaluable expertise in maneuvering through the unique challenges of the holiday real estate market. They play a critical role in accurately pricing your home, employing effective marketing strategies to showcase your property at its best, and skillfully negotiating offers to ensure you secure a favorable deal. Their deep understanding of the market dynamics during this time of year ensures that you are well-equipped to navigate the selling process successfully.
8. Scheduling Showings and Open Houses
Maintaining flexibility with showing times is crucial, as accommodating potential buyers' schedules can significantly increase your home's visibility and selling potential. Strive to make your property available for viewings at times convenient for buyers, demonstrating your commitment to the selling process. Additionally, hosting a holiday-themed open house can create a welcoming atmosphere, attracting more visitors and helping your home stand out in a competitive market.
9. Negotiating Offers
Navigating holiday home sale negotiations requires a strategic partnership with your real estate agent, ensuring you're prepared to make informed decisions quickly. Utilize their market knowledge to assess offers comprehensively, balancing your need for a swift sale with maximizing your property's value. Clear, timely communication and a readiness to engage in the negotiation process are crucial for a successful outcome.
10. Closing the Sale
Once your offer is accepted, actively engage with your real estate agent, secure a reputable real estate attorney, and maintain open communication with the buyer's agent to facilitate a smooth closing process. Your agent and attorney will guide you through final paperwork and legalities, ensuring all details are meticulously handled. Prompt and clear communication between all parties helps prevent misunderstandings and ensures a seamless transition to successfully close the sale.
11. Moving Out and Transitioning to Your Next Home
Plan your move carefully, taking into consideration holiday schedules and potential weather issues. Ensure you have a clear timeline and have made all necessary arrangements for your move.
Conclusion
Selling your home during the holidays can be a rewarding endeavor with the right preparation and mindset. By taking the time to properly stage your home, set the right price, and market your property effectively, you can attract serious buyers and achieve a successful sale. Remember to maintain a festive yet neutral atmosphere, and be flexible and accommodating with showings and open houses. With these tips in mind, you can navigate the holiday real estate market with confidence and success.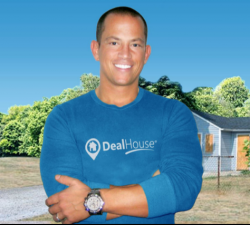 Latest posts by Chris Chiarenza
(see all)