Questions to Ask Yourself Before Selling Your House Fast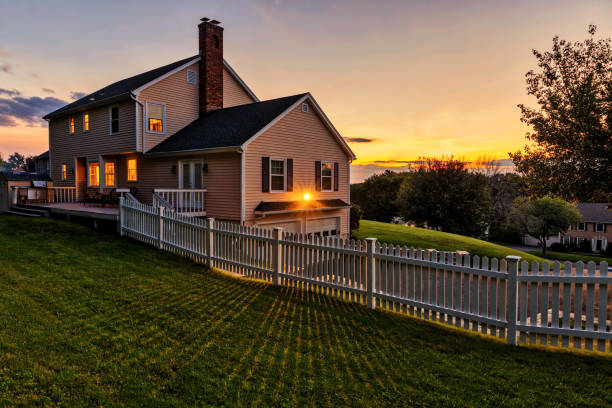 Are you thinking of selling your house? You must be feeling overwhelmed. After all, selling a home can be one of the most significant steps an individual takes in their lifetime. When it comes to making money and gaining control over your financial future, getting the best price for your house is essential. But before you rush into putting up a "For Sale" sign outside of your place, it's important that you ask yourself several pertinent questions related to this endeavor so as to ensure that you make the right decision when deciding whether or not to part with what is likely one of your largest investments. Read on below if you're looking to learn some key questions which can help guide and direct every homeowner weighing their options prior to committing themselves fully into listing their property for sale.
What is my motivation for selling the house quickly and should I be considering other options first
Selling a home is a major decision that requires careful consideration, especially when it comes to timing. However, there are certain situations where selling quickly might be the best option. Perhaps you need to relocate for a new job, downsize, or simply want to move on to your next adventure. Whatever your motivation may be, it is important to weigh your options and make an informed decision. Consider factors such as market conditions, your financial situation, and the potential impact on your future plans. While selling quickly may seem like the best course of action, exploring other options, such as renting or refinancing, can help you maximize your investment and achieve your long-term goals.
How much do I need to get from this sale and how can I ensure that I get a fair price
When it comes to selling something, the question of how much you should aim to get for it is a crucial one. After all, you don't want to feel like you've undersold yourself or your belongings. To ensure that you get a fair price, there are a few things you can do. Firstly, do your research. Look up similar items or services and note the average price they go for. Additionally, consider the condition of your item or service and whether there are any unique features that could add extra value. Lastly, don't be afraid to negotiate with potential buyers. With a little bit of effort and some smart thinking, you can make sure you get the price you deserve.
What condition is my house in and what repairs or upgrades need to be done prior to listing
As a homeowner, it can be difficult to assess the true condition of your house. It's easy to overlook minor repairs or upgrades that could make a big difference when it comes time to sell your property. Taking the time to thoroughly evaluate your house before listing it can save you time, money, and stress down the line. Consider the age and condition of major systems like HVAC, electrical, and plumbing, as well as the cosmetic elements such as flooring, paint, and landscaping. Hiring a professional inspector or contractor can also provide valuable insight and recommendations for any repairs or upgrades that may be necessary. By taking the necessary steps to ensure your house is in top condition, you can feel confident and secure as you move forward with the listing process.
Who are the potential buyers and what information do they need to know before making an offer
When it comes to buying a property, understanding your potential buyers is key to making a successful offer. The first step is to identify the target audience for the property, whether it's young families, single professionals, retirees, or investors. Each group will have different needs and priorities, so it's essential to position the property accordingly. In terms of what information buyers need before making an offer, transparency is key. Providing an honest and detailed description of the property, including any potential issues, will help avoid any surprises down the line. It's also important to provide relevant documentation, such as inspection reports or property history, to help buyers make informed decisions. With the right approach, understanding your buyers and providing the necessary information, you're sure to secure a successful sale.
What strategies can I use to market my property effectively and attract more offers
When it comes to marketing your property effectively and attracting more offers, there are a few key strategies to keep in mind. First, make sure your property is staged and presented in the best possible light. This means decluttering and depersonalizing the space, and possibly even bringing in a professional stager to help. Next, consider hosting open houses and other events to showcase the property and bring in potential buyers. You can also use social media and online listings to reach a wider audience and generate buzz. Finally, don't hesitate to work with a real estate agent who can offer their expertise and help you navigate the market. By combining these strategies and staying flexible and open to new approaches, you can increase your chances of attracting more offers and ultimately selling your property for a great price.
Am I prepared for the closing process and any associated paperwork involved in selling a home fast
Selling a home fast can be a stressful process, especially when it comes to the closing process and paperwork. It's important to prepare yourself beforehand to ensure a smooth and successful transaction. This may include reviewing all the necessary documents, such as the title report and seller's disclosures, and ensuring they are accurate and up-to-date. It's also important to communicate effectively with your real estate agent and any potential buyers to avoid any misunderstandings or delays. With the proper preparation, you can pave the way for a hassle-free closing and enjoy the exciting next chapter in your life.
Selling your house quickly may sound like a complex process, but with thoughtful upfront consideration and research followed by diligent execution of tactics, you'll reap the benefits of a successful sale. Doing thorough research and discovering what motivates buyers will help ensure that you get the type of offers you need to accept to attain your desired financial goal. Additionally, it is important to understand what condition your home is in and carry out any relevant repairs or upgrades that could influence potential buyers' decisions. Knowing who the potential buyers are, marketing effectively to them and understanding closing procedure paperwork will all result in a successful home sale. Of course listening to advice from real estate professionals can help too! Ultimately, sell your house fast for cash with DealHouse; no repairs required! We understand that selling a home fast can be stressful and time consuming so let us take care of all the hassle so that you can walk away with cash in hand quickly.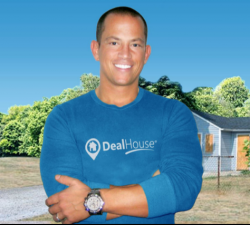 Latest posts by Chris Chiarenza
(see all)