The Real Estate Cash Offer Explained For Home Sellers And iBuyers
The real estate market is changing. The digital era has ushered in a number of streamlined processes for buying and selling a home via the cash offer. In many cases, you may not need to use a real estate agent to sell your home. Home sellers are now selling directly to an iBuyer.
What is a cash offer on my home exactly?
A cash offer is exactly what the phrase entails — a cash offer on your home. This eliminates the need for a real estate agent (in some cases), no mortgage loan for the home iBuyer, and a variety of other benefits for seller and buyer.
Getting a cash offer on your home can be far more beneficial. Why? One reason is that you don't need to worry that a buyer's financing will fall through.
Another reason is less seller fees, real estate commissions, etc., as well as the benefit of time. An iBuyer that makes a cash offer on your home is ready to buy quick, allowing you to move out and on with your life faster.
An iBuyer cash offer can greatly reduce the time it takes to sell a home, when compared to the traditional real estate route. For instance, the average time it takes to sell a house is about 62 days, according to the National Association of Realtors. 
Interested in getting a cash offer on your home? There are iBuyers like DealHouse ready to make an offer today. And you can get your offer within 24 hours.
Are cash offers on homes common in real estate?
Contrary to what many people think, cash offers on homes are pretty common. Research from ATTOM Data Solutions found that cash offers on homes accounted for over 25 percent of all single family sales.
Cash offers on homes certainly differ by region and state, but they are a growing alternative buyers and sellers are taking an interest in. For instance, the rate of a cash offer in Naples, Florida were as high as 53 percent in 2018.
And iBuyers, those who buy houses for cash online, are not the only ones ready to shell out cash for a home.
Cash offers in real estate for home sellers are:
iBuyers who make online cash offers
Investor, or a company comprised of investors, buying homes for cash
Home buyer in a competitive real estate market
Home buyer who has already sold a home and has cash on hand
Home flippers offering cash for old homes that need major repairs
A cash offer can come out of nowhere though. If you want to sell your house quickly, an iBuyer, home buyer with cash on hand, and other types of buyers can help. Definitely don't count out the cash offer.
How is a cash offer different than the traditional real estate offer?
This is an important question, since a cash offer on your home can change a few things for the home seller. For example, the total home selling process is streamlined. How? Generally, there is no mortgage for the buyer, no documentation, no underwriting, and in most cases no home appraisal. 
Other ways a cash offer differs from traditional real estate offers include a simplified closing process. The home buyer will sign the title, deed, and settlement statement with a cashier's check in hand.
You take the check as the home seller and hand over the keys. Closing costs are lower as well, or in some cases, non-existent.
When working with an iBuyer, you will get a cash offer on your home, and as a home seller, you can weigh the benefits and drawbacks. 
Benefits of a cash offer include:
No stress about the home buyer's financing not going through
Easy closing process that is very fast, compared to the traditional real estate closing
There are normally no appraisals, because there is no bank loan involved
Many contingencies can be avoided for both buyer and home seller
You get a pretty competitive home cash offer
The drawbacks are far and few between. You may not get an offer that is close to your asking price, but if you take into account the 6 percent commission of a realtor, closing costs, appraisal fees, home repairs to get your home ready to sell, and other costs, the offer can be pretty good.
How DealHouse can get you a cash offer on your home
DealHouse specializes in cash offers that are very competitive. They are an iBuyer in Suffolk County and Nassau County on Long Island, New York, serving the following cities: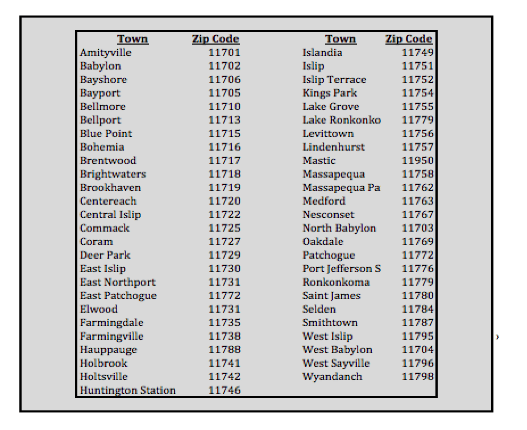 Benefits of a DealHouse cash offer include an offer within 24 hours, a 3-step process, all done digitally, and you get to choose your closing date. Get your free online cash offer today, and sell your home on your terms.
No commissions, no pushy realtors, no home inspections, no stress and hassles. It really is that easy to sell your home.

Get an offer on your home with DealHouse!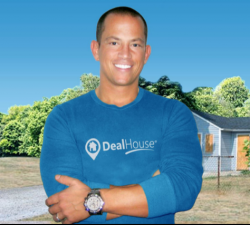 Latest posts by Chris Chiarenza
(see all)