Real Estate Flipping: Tips and Tricks for Successful Property Renovations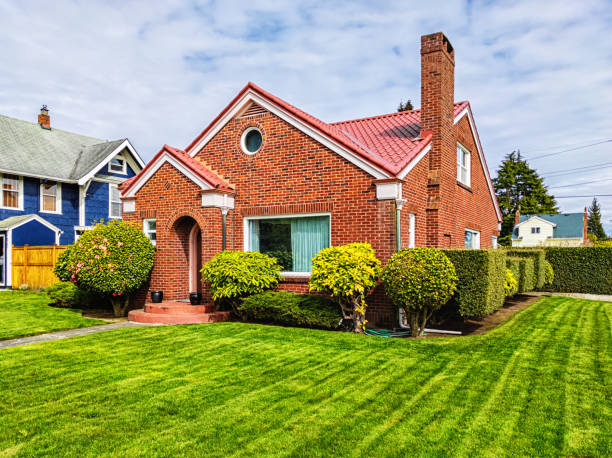 Real estate flipping can be a great way to make some extra money, but it doesn't always come easy. To find success in real estate flipping, you need a good eye for design and the knowledge of how to properly complete renovations. In this blog post, we will provide an overview of the steps necessary for investing in property and succeeding at renovating it for resale. We'll cover tips on setting your budget wisely, negotiating with contractors effectively, obtaining key permits swiftly, completing inspections quickly and successfully marketing your newly renovated space once finished. Get ready to learn what it takes to start flipping properties successfully!
Understand the local market and research comparable sales
When it comes to understanding the local market and researching comparable sales, it's all about doing your homework. By taking the time to really dive into the data and gain a deeper understanding of the trends and patterns within your area, you'll be better equipped to make smart, strategic decisions about your real estate investments. Whether you're looking to buy, sell, or simply stay informed about the market, doing your research is key. From analyzing recent sales to keeping a close eye on the competition, there are a variety of tools and resources available at your fingertips to help you stay ahead of the game. So why not take the plunge and start digging into the local market today? With a little bit of effort and a lot of curiosity, you never know what valuable insights you might uncover.
Set realistic goals and budgets for your property renovation
When it comes to renovating your property, it's important to set goals that are not only achievable, but also realistic. This means taking into account factors such as your budget, timeline, and the scope of the project. Setting unrealistic goals can lead to overspending, missed deadlines, and an overall disappointing outcome. It's also important to set a budget and stick to it. This will help you prioritize what's most important and avoid unnecessary expenses. By setting goals and budgets that are realistic, you'll be able to ensure a successful and stress-free property renovation experience.
Know the basics of home repairs and renovations to save time and money
Home repairs and renovations can be overwhelming, especially if you don't know where to start. However, investing time in learning the basics can pay off in both time and money saved in the long run. From fixing a leaky faucet to replacing a toilet, having some DIY skills can empower you to take on projects that you might have otherwise paid for. Additionally, understanding the basics can also help you to communicate more effectively with professional contractors, ensuring that you get the best value for your money. Don't be intimidated by home repairs and renovations – start learning the basics today!
Utilize creative design tactics to maximize a return on investment
In today's fast-paced and competitive market, it's essential to utilize creative design tactics to maximize your return on investment. Creative design is about more than just producing visually appealing content; it's about crafting a strategic plan that connects with your target audience, reinforces your brand, and ultimately drives conversions. By incorporating innovative design elements such as interactive features, user experience improvements, and personalized content, you can enhance your marketing campaigns and boost your ROI. So whether you're launching a new product, revamping your website, or redesigning your social media presence, remember that creative design isn't just an add-on; it's an integral part of any successful marketing strategy.
Use smart marketing strategies to attract buyers quickly
In today's fast-paced market, there are a myriad of marketing strategies to attract buyers quickly. However, not all strategies are created equal and it's important to find the ones that work best for your business. One smart marketing strategy is utilizing social media platforms to create a buzz around your product or service. By utilizing hashtags and posting eye-catching content, you can reach a wider audience and create a sense of urgency around your offering. Another strategy is partnering with influencers or bloggers who have a large following in your target market. By collaborating with them, you can tap into their audience and gain credibility through association. No matter the strategy you choose, remember that standing out from the competition and creating a sense of urgency are crucial components to attracting buyers quickly.
Work with reputable contractors for quality results
When it comes to home renovations or repairs, working with reputable contractors is essential for achieving high-quality results. This is because reputable contractors have the experience, skills, and tools necessary to complete the work to a high standard. They also have the necessary licenses and insurance to protect you in case of any accidents or damages. By choosing a reputable contractor, you can have peace of mind knowing that your home renovation or repair project is in good hands. Take the time to research local contractors and read reviews from past clients to ensure you're working with the best of the best. The investment you make in working with a reputable contractor will pay off in the form of beautiful, long-lasting results.
Whether you're a real estate veteran or first time house flipper, understanding the local market and researching comparable sales is essential for achieving higher returns. Remember to set realistic goals and budgets for taking on property renovations, know the basics of home repairs to save time and money, use creative design tactics to maximize ROI and employ smart marketing strategies to attract buyers quickly. Most importantly, always work with reputable contractors for quality results. With these tips in mind you can minimize risks while increasing profits. If it's time to sell quickly without waiting for renovations or attracting buyers on your own, DealHouse is here to help. We buy houses as is for cash with no fees or obligations–allowing you to focus on the projects that matter most. Get in touch today so we can get started!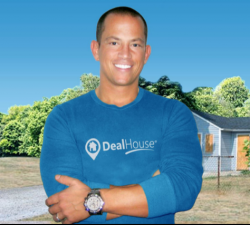 Latest posts by Chris Chiarenza
(see all)