Reasons to Sell Your Home Quick and for Cash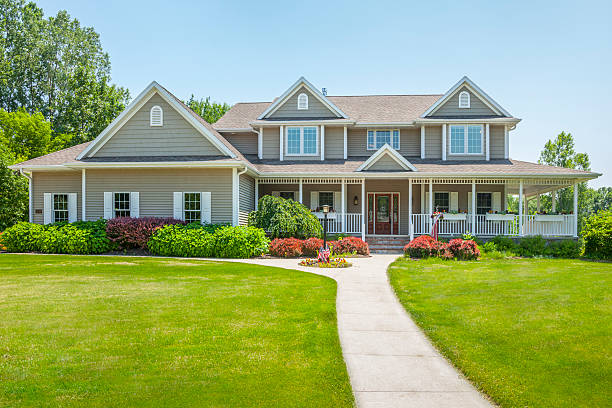 Selling your home can be a daunting process, from listing it on the market to spending time and money prepping for open houses. But what if there was an alternative solution? By selling your house quickly and for cash, you could avoid many of the stressful steps that come with traditional real estate transactions. In this article, we'll explore why more people are turning to quick cash sales as opposed to relying on realtors and other methods when offloading their homes. From the benefits of speed and flexibility to being able to avoid extensive paperwork and payments towards agents, read on to discover how selling your home fast for cash can be worth it in the long run.
Reasons to Sell Your Home Quick and for Cash
Understand the Benefits of Selling Quickly – Avoid Long Negotiations and Escape Stress
Selling a property can be a daunting task. It involves a lot of time, effort and money. Long negotiation could often be tough and stressful. But the good news is that you can avoid all these if you choose to sell your property quickly. Yes, you heard that right. Selling your property faster can ease the stress associated with selling a property and help you save time and money. You wouldn't have to go through lengthy negotiation processes and unwanted delays. Quick home selling ensures that you can get back to your regular routine without any worry. So, why wait any longer? Choose to sell your property quickly and enjoy all the benefits it provides.
Analyze Your Options – Consider an Online Offer or Selling to a Cash Buyer
When it comes to selling your home, there are a variety of options available to you. Two popular choices include selling to a cash buyer or taking advantage of an online offer. If you need to sell quickly and don't want to deal with the hassle of staging and preparing your home for potential buyers, a cash sale may be the way to go. On the other hand, online offers can be a convenient option for those who value flexibility and convenience. By analyzing your priorities and considering the pros and cons of each option, you can make an informed decision that best meets your needs.
Get Your Home Ready for Sale – Clean, Declutter and Stage the Space
Preparing your home for sale can feel overwhelming, but approaching it with a plan will make the process much smoother. One of the most important steps in getting your home ready is to make sure it is clean and clutter-free. Buyers want to be able to envision themselves living in the space, and too many personal belongings can be a distraction. Once your home is decluttered, it's time to stage the space. This means strategically arranging furniture and decor in a way that makes your home look its best. Staging can highlight your home's best features and help buyers see the potential of the space. By taking the time to clean, declutter, and stage your home, you'll be setting yourself up for success in the competitive housing market.
Set a Realistic Asking Price – Consider the Market Value and Location of Your Home
Setting the right price for your home is key to a successful sale. Of course, you want to get the best possible price for your property, but it's essential to be realistic. Factors such as the location, condition of the house, and current market trends all play a role in determining the value of your home. As a seller, you need to consider the current state of the housing market and recent home sales in your area. Don't overprice your home and discourage potential buyers, or underprice it and lose out on valuable income. Determine a fair market value by doing your research and working with a qualified real estate agent. With the right strategy, you can set a realistic asking price and get the best possible outcome for your sale.
Promote Your Home – Create an Online Listing, Post Ads and Pass Out Flyers in the Neighborhood
Are you considering selling your home? One of the most effective ways to promote your property is by creating an online listing. With so many potential buyers using the internet to search for properties, an online listing will expand your reach significantly. But that's not all. To ensure maximum exposure, you should also post ads in popular local websites and social media platforms. For an even more personal touch, don't hesitate to pass out flyers in the neighborhood. This approach may attract attention from people who are already familiar with the area and could be interested in becoming your neighbor. These promotional methods, particularly when used together, will increase the chances of a successful sale, leaving you with a sense of satisfaction and the future possibilities that lie ahead.
Negotiate With Potential Buyers – Reach an Agreement that Satisfies both Parties
When it comes to negotiating with potential buyers, it's important to remember that the end goal is to reach an agreement that satisfies both parties. It can be tempting to try to get as much as possible out of the deal, but pushing too hard can lead to a breakdown in communication and ultimately, no sale at all. Instead, approach the negotiation with an open mind, be willing to listen to the other person's perspective, and look for creative solutions that benefit everyone. By working together, you'll be able to find a win-win situation that ensures a successful transaction and a happy customer.
Selling a home quickly can eliminate extended negotiations and bring peace of mind to the seller. Understand the benefits of a quick sale and research your options. Get your house ready for sale by cleaning it, decluttering and staging the space and set a realistic asking price that is aligned with market value in addition to the location of your home. Promote your home using online listings, post ads online or pass out flyers within your neighborhood. Finally, negotiate with potential buyers until you have reached an agreement that is satisfactory for both parties. This can not only help you get a better price for your home but it will also save time by avoiding long and annoying haggling sessions with buyers. If you are looking for an effortless way to sell your house fast and as-is, then DealHouse is here to offer help! We buy houses as is for cash – give us a call today if this solution interests you!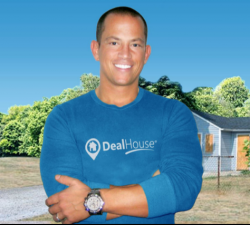 Latest posts by Chris Chiarenza
(see all)