Sell My House Fast: Proven Strategies for a Swift Home Sale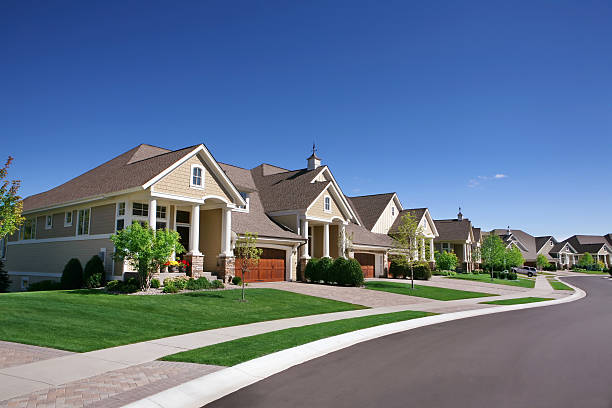 Selling a house can often be a lengthy, complex process, with many variables to consider. This is especially true if you're trying to sell quickly. However, selling your house fast doesn't have to be an impossible task. There are several proven strategies that can help you not only attract potential buyers quickly but also secure a fair price for your property. Let's explore some of these strategies.
Price it Right
When selling your house, establishing the right asking price is paramount. It's the balance between your home's real market value and what buyers are willing to pay. Look at the prices of comparable houses in your neighborhood that have recently sold. A professional appraiser or real estate agent can perform a comparative market analysis, offering insights into local trends and property values. An overpriced house could linger on the market, while underpricing could lead to a quicker sale but less profit.
Enhance Your Home's Curb Appeal
Curb appeal can significantly influence a buyer's first impression. It's about the visual attractiveness of your home as seen from the street. Keep the lawn well-maintained, repaint or clean your home's exterior, fix any obvious external damages, and add attractive elements like flowers or a new mailbox. All these steps can contribute to making a good first impression on potential buyers.
Depersonalize and Declutter
Depersonalizing allows potential buyers to envision themselves living in your house. Remove personal items like family photos, mementos, or collectibles. This process includes decluttering, which can make your home feel more spacious and inviting. Keep surfaces like tables and countertops clear, tidy up the closets, and don't forget to declutter your garage, attic, or basement.
Stage Your Home
Staging involves preparing your home for sale in the real estate marketplace. It's about highlighting the home's strengths, downplaying its weaknesses, and appealing to the widest possible pool of prospective buyers. This might involve rearranging or even removing furniture, adding decorative elements, or using light and color effectively. A professional stager can bring a neutral eye and offer solutions to various issues that you may overlook.
High-Quality Photos and Virtual Tours
A vast majority of homebuyers start their search online, making high-quality photos crucial. They should showcase the best features of your home and give potential buyers a comprehensive overview. Virtual tours are also becoming increasingly popular, providing a 360-degree view of the house. Hiring a professional photographer who specializes in real estate photos can be a wise investment.
Make Necessary Repairs
Small repairs left unattended can suggest a lack of maintenance to potential buyers. Fixing these issues in advance can prevent potential buyers from negotiating the price down. If possible, consider a pre-inspection to identify any unforeseen problems that might derail a sale.
Be Flexible with Showings
The more available your home is to view, the higher the chances of finding a buyer quickly. While it may be inconvenient at times, you should be ready for last-minute viewings. Also, try to accommodate buyers' schedules rather than sticking to strict viewing hours.
Hire a Knowledgeable Real Estate Agent
A seasoned real estate agent knows the ins and outs of the housing market. They can advise on competitive pricing, prepare your home for sale, market your home to potential buyers, negotiate on your behalf, and guide you through the closing process. Look for an agent with good reviews or referrals and a strong track record in your particular type of property and local market.
Conclusion
Selling a house quickly requires a well-thought-out strategy and meticulous preparation. Each step, from competitive pricing to efficient marketing, plays a vital role in attracting potential buyers. While this may seem overwhelming, companies like DealHouse simplify the process. Armed with extensive market knowledge and a dedicated team, DealHouse alleviates the stress associated with home sales by providing a comprehensive suite of services – from accurate property pricing, professional staging advice, and high-quality photographs, to managing viewings and negotiations. When you have a competent partner like DealHouse, a swift and successful home sale becomes not only a possibility but a reality.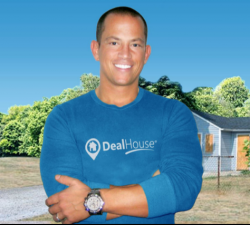 Latest posts by Chris Chiarenza
(see all)