Sell Your Home Fast – The Benefits of Working with Cash Home Buyers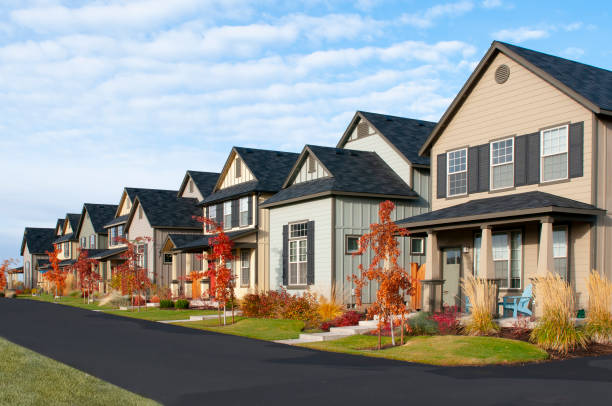 Are you looking for a quick and easy way to sell your home? Working with cash home buyers can offer significant benefits, enabling you to enjoy a hassle-free transaction that puts fast cash in your pocket. Selling your house for cash can provide expedited closings and greater flexibility, allowing you to move on with life without the delays, red tape and costs associated with traditional real estate transactions. In this blog post we look at the many advantages of dealing directly with a reputable cash property buyer.
What Are Cash Home Buyers and How Can They Help You Sell Your Home Quickly
Selling your home can be a daunting and time-consuming process, but luckily there are options available to help you sell quickly. One of those options is working with a cash home buyer. Cash home buyers are investors who buy homes for cash, often in as-is condition, and can close the sale quickly – sometimes in as little as a week. They can save you the hassle of making repairs, staging your home, and dealing with realtors. While the price may be lower than what you'd get on the open market, the speed and convenience may make it worth it for you. If you're looking to sell your home quickly without the stress of traditional home-selling methods, cash home buyers could be the solution you're looking for.
Advantages of Working with a Cash Home Buyer
Selling your home can be a daunting task, especially when it comes to finding a buyer who is willing to pay your asking price. That's where working with a cash home buyer can come in handy. One of the most significant advantages of working with a cash home buyer is the speedy transaction. With no need for bank approvals or lengthy negotiations, the process can be completed in a matter of days. Cash home buyers also tend to buy properties as-is, meaning you won't have to spend time or money on repairs or renovations. Plus, you won't have to worry about costly real estate agent fees or closing costs. With all these benefits, it's easy to see why more and more homeowners are turning to cash home buyers as an alternative to the traditional selling process.
Understanding The Process – From Offer to Closing
Buying a home can be an exciting but stressful experience, especially if you're unfamiliar with the process. Understanding the steps involved, from receiving an offer to closing on your new home, can help alleviate some stress and ensure a smoother transaction. After receiving an offer, negotiations may occur between the buyer and seller before an agreement is reached. Next, the buyer will typically need to secure financing or provide proof of funds to proceed with the purchase. The home will also need to undergo inspections and appraisals. Finally, both parties will sign the necessary paperwork and transfer ownership through a title company. While this process can seem complex, having a knowledgeable real estate agent and lender by your side can make all the difference.
Tips for Getting the Most Money for Your Home in a Short Timeframe
Selling a home can be a stressful and time-consuming process, but sometimes circumstances make it necessary to sell quickly. When this is the case, maximizing the sale price becomes even more important. To get the most money for your home in a short timeframe, there are a few key tips to keep in mind. First, focus on curb appeal to make a great first impression on potential buyers. Staging your home for showings can also make a big difference, as can pricing it competitively for the current market. Finally, work with a experienced real estate agent who has a proven track record of successfully selling homes quickly and for top dollar. Following these tips can help you get the most money for your home in the shortest amount of time possible.
When You Should Consider Selling Your Home to a Cash Home Buyer
Selling your home can be a daunting process, especially when you consider all the hoops you have to jump through to make it happen. If you don't want to deal with real estate agents, staging your home, marketing it to potential buyers, and all the other hassles that come with selling a house, you might want to consider selling to a cash home buyer. This option can be ideal for people who are short on time, need to sell quickly or want a hassle-free selling experience. With a cash home buyer, you can sell your home without worrying about inspections, appraisals, or closing costs. Instead, you get a fair market price and can move on with your life. So, if you're feeling overwhelmed by the selling process, it might be worth considering selling your home to a cash home buyer.
How to Find Reputable Cash Home Buyers in Your Area
If you're looking to sell your home quickly, you might be considering cash home buyers. But with so many companies out there, how do you find a reputable one in your area? Start by doing your research. Look for companies that have strong online reviews and ratings from previous customers. You can also check with the Better Business Bureau to see if any complaints have been filed against them. Ask for references and don't be afraid to reach out and ask about their experience with the company. Lastly, be wary of companies that ask for upfront fees or try to pressure you into selling. With these tips, you'll be on your way to finding a trustworthy cash home buyer in your area.
Working with a cash home buyer can be the fastest and most convenient way to sell your home quickly without needing to worry about repairs or multiple showings. Selling your home to a cash home buyer has immense advantages such as receiving the full sale amount upfront and not having to pay commission fees. Knowing what to expect in the process before you get started is key, including ensuring that you get the most money for your home when selling it short term. When considering working with a cash home buyer, think about if you need funding quickly and don't have time to make necessary repairs or wait for a potential buyer. If you're experiencing financial hardship or feel like selling your property as-is is ideal, then a cash home buyer is definitely something worth considering. Finding reputable cash home buyers in your area should be done carefully and thoroughly by researching each option. DealHouse has many great reviews from satisfied customers who have enjoyed working with professional staff and benefiting from reasonable offers backed by an adequate amount of research. Contact us today if you are interested in selling your home fast for cash!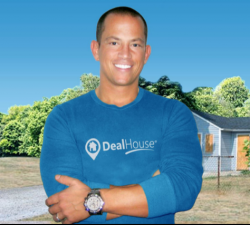 Latest posts by Chris Chiarenza
(see all)