Sell Your House Fast Without Giving Up Value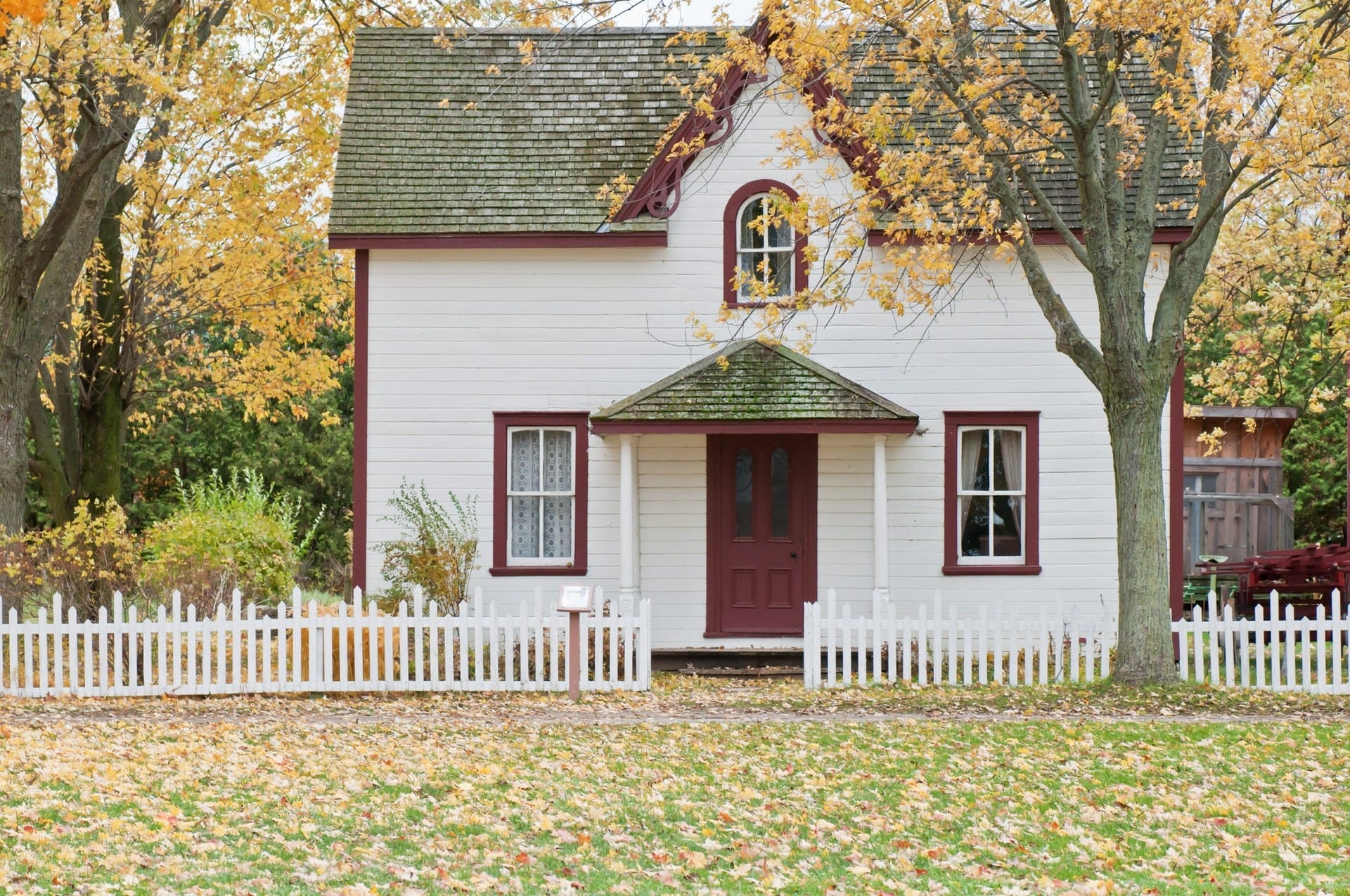 Sell Your House Fast Without Giving Up Value 
Speed when it comes to selling your house makes it easy on your pocket and your mind. Once you decide to move forward and sell your house, the need to get the right price with as little aggravation as possible makes common sense.
A fast sale erases unnecessary carrying costs like HOA fees, mortgage payments, insurance premiums, and utilities. Moreover, nobody desires to stew in the emotional turmoil that selling a house brings along with it for one minute longer than they have to.
The internet sometimes gives the impression that by Googling short phrased searches the solutions will magically pop up. Broad examples of these are:
Selling home as is
Selling houses for cash
Property buyer
Wanting to sell my house
How do I sell my house myself
Cash offers on homes
Unfortunately, Internet navigations like the above often lead to more questions than answers. Home sellers that emphatically intend moving forward, require solutions that demonstrate a more clearcut and proven process.
Are Traditional Marketing Resources Enough?
Resorting to traditional marketing resources like those offered by renowned realtors (like Remax or Coldwell Banker) involves an array of diverse considerations. Decision pressures come at you from all sides as the sales process begins.
It starts with the need to choose the right agent to represent your interests. A house in the hundreds of thousands of dollars demands your utmost attention. The direction you ultimately take will undoubtedly impact the timeline. 
DealHouse is a modern home-buying entity built around an alternative but robust model. We believe it delivers an optimal price to sellers without the convolutions that emerge when deciding to go along a traditional path.
Nonetheless, here are some tips to help you make it a better sales experience if indeed you do elect to go the realtor route. 
1. Focus on your Curb Appeal (CA)
CA is the first-impression impact on prospective buyers as they approach the residence from the street. More than this, it carries a significant signal of the home's value that may resonate through the rest of the viewing. 
Building CA cannot be over-emphasized. "Love at first sight" is a revelation in every walk of life, and residential real estate stands close to the front of the line. If it inspires a desire to see more, the rest may turn out to be a breeze. The pivotal items for CA consideration are:
For starters, consider hiring a local, reputable landscaping company to get CA to its max. Colorful flowers, shrubs, mulching, and general neatness enhance the natural personality of the home without looking contrived. Direct the landscaper to weed, trim hedges, shape trees, and develop a lush green look to your lawn. 
Pressure clean your driveway, sidewalks, entryways, and poolside. By ensuring that your pool is sparkling blue, debris-free, and looks resort-like, it may be enough to sew up the deal on its own. 
A new mailbox, outdoor fence, and spending money on an attractive front door, history has proven, create more sales value than the installment cost.
2. Cosmetic Renovation (CV) 
CV, similar to CA on the exterior of the home, is a huge subject in itself. There are internal eye-catchers that do wonders when it comes to energizing buyer motivation. The number one area is far-and-away the kitchen, especially if the wife in the family is into cooking.
Modernizing faucets, light fittings, and countertops; granite & stainless steel materials provide the best value for money for  improving aesthetics. Upgraded appliances like microwave, dishwasher, refrigerator, and steam-extractor attract the right kind of attention, as do updated sinks, towel rails, and cabinet hardware in the bathrooms.
If the wallpaper is from yesteryear and peeling in places, strip it and paint instead. Finally, standardize the door handles with a contemporary look.  
3. Declutter
The trend is toward minimalist decor, away from the cottagey look. The more you open things up with a feel of spaciousness, the better. The challenge lies in removing all the clutter that accompanies living in residence. Children and pets seldom fit in with even moderate decor changes, but the best way is to get temporary storage facilities into action.
From there, ruthlessly remove the doo-dads, monogrammed mugs, pens lying around, old books, photo albums, and magazines. In the kitchen, pack away pots and pans, skillets, openers, magnets with notes on the fridge, every small, loose item. 
Walkthrough prospects will look in drawers, closets, and pantries. If they look untidy or chock-a-block with old clothes and forgotten stuff, it's a turnoff.
Clear the decks and get things looking ship-shape. You may not get all the way there, but try to transform each room down to matching your buyer's visualization for its use. Depersonalizing the home you have lived in, possibly for years. is a painstaking but essential task if you are looking for a fast sale the traditional way. 
4. Professional photography the affordable way 
Real estate marketing through MLS listing is intensely competitive. Value, features, overview, and location prominence contributes substantially to the speed of the sale. Prominence, in turn, crucially depends on the quality and the scope of photographing the residence. 
We are not talking about iPhone pics here. For a seller to put his or her best foot forward, nothing but the best will do. Select a realtor with the resources to capture the look and feel of your home from every angle. Imaging your theme, room by room, in a compelling way, is not ordinarily a do-it-yourself thing.
If you must go this route, rely on a specialist online app like Curb Appeal. Professional photography, or close to it, is the Holy Grail when it comes to showcasing your home online convincingly.
5. Location, location, location
Ever heard of the saying, "it's better to be the worst house in the best street, than the best house in the worst street"? Spotlighting the attractions in your neighborhood can accelerate your home sale exponentially.
If there are good schools zoned for your zip, mention it; a low crime rate – say it. If you are near the water, parks, a prominent mall, great restaurants, nature reserves, nightlife, movie theaters, concert events, golf, or tennis – let your audience know.
6. Take the fastest route with the least hassle
We live in the techno digital era where searching for options to sell your home appear in their multiples with only a few clicks of the computer or mobile.
The traditional leaders in the Realtor arena and "Sale By Owner" are here to stay. And have a definite place in the residential marketing. For example, they work well in a vibrant sellers' market that has buyers tripping over themselves to make a bid.  
DealHouse fits in with home sellers fixed on taking the fastest route to a satisfactory result while traversing many of the "fast sale tips" provided above:
Our company serves Long Island residents in Nassau and Suffolk counties. We know everything there is to know about all of the fifty-one towns (like East Islip, Deer Park, Holbrook, Saint James, and Selden) and their neighborhoods, so no need to explain your location's pros and cons. 
DealHouse Advisors are professionally trained to look through imperfections in curb appeal and other aesthetic blemishes that blur the selling process in a traditional sense. We won't turn your life upside down trying to look presentable. 
It 's the DealHouse policy to offer home sellers genuine real-time market value before deducting a fair assessment for repairs needed to bring it up to speed. On the latter, we have a trained eye able to assess renovation costs accurately. This can save you the cash outlay to elevate the home to show condition. The bottom line is that our saving you considerable inconvenience doesn't cost you a deduction in price, versus similar homes in your neighborhood. 
Our offer is transparent and fast (submitted to you within 24 hours of your decision to work with us). Aside from fair repair costs, the only other deduction is our standard fee. Our clients in towns like Wyandanch, Levittown, and Lindenhurst commend us on comparing favorably to the accumulated expenses incurred by marketing through traditional realtors, but without the bother and hassle. 
Our offer is firm and cannot fall away or be disrupted by funding complications and the like. DealHouse closing dates are flexible to meet the seller's busy schedule. 
Climbing on the DealHouse bandwagon 
Working with DealHouse grows in popularity every passing month in a volatile real estate environment. Homeowners have come to realize that there's a compelling way to sell residences for almost instant hard cash.
Removing show days, staging, photography, decluttering, and essential renovations from the marketing formula doesn't necessarily disconnect it from a reasonable valuation. Companies like DealHouse have made it possible through professionalism, reliability, and transparency to obtain cash offers for homes that make sense to home sellers throughout Long Island.
Contact DealHouse today and let a competent DealHouse advisor give you a starting advantage and seller experience that will make all the difference.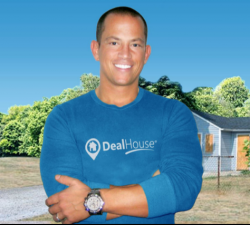 Latest posts by Chris Chiarenza
(see all)