Selling a Fixer-Upper: Tips for Marketing and Negotiating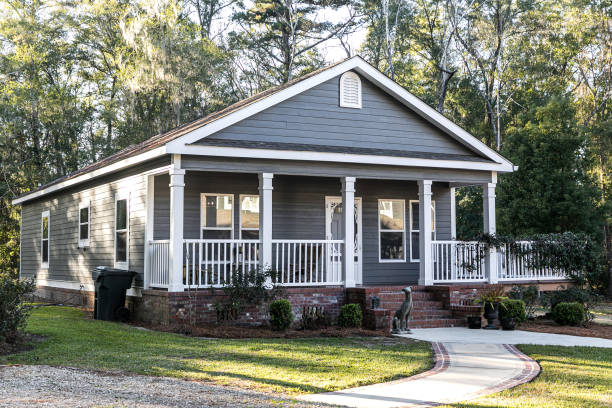 Selling a fixer-upper property can be a challenging endeavor, but with the right approach, marketing strategies, and negotiation skills, you can turn it into a profitable venture. Fixer-uppers, homes in need of renovation or repairs, often appeal to a specific segment of the real estate market. To successfully market and negotiate the sale of your fixer-upper, you need to understand the unique dynamics involved and take proactive steps to maximize your property's value. In this article, we'll explore various tips and strategies to help you navigate the process effectively.
Understanding the Fixer-Upper Market
Before diving into marketing and negotiation tactics, it's crucial to grasp the characteristics of the fixer-upper market. Potential buyers of these properties often fall into one of the following categories:
1. Investors:
Real estate investors look for fixer-uppers as opportunities to increase their property portfolio or make a profit through renovations and reselling. They typically seek properties at a lower cost, with the intention of adding value through improvements.
2. DIY Enthusiasts:
Some buyers are passionate about home improvement and relish the idea of transforming a run-down property into their dream home. They are willing to put in the time and effort required for renovations.
3. First-Time Homebuyers:
Budget-conscious first-time homebuyers may consider fixer-uppers as an affordable entry point into the real estate market. These buyers often prioritize lower purchase prices over move-in-ready conditions.
4. Developers:
Experienced developers may be interested in fixer-uppers for potential profit. They evaluate properties for their development potential, such as subdividing land or converting existing structures into multi-unit housing.
Understanding your potential buyers' motivations will inform your marketing and negotiation strategies. Now, let's delve into the tips for successfully selling your fixer-upper:
Marketing Strategies for Fixer-Uppers
1. Highlight the Potential:
Emphasize the potential of your fixer-upper. Create a vision of what the property could become with some TLC. Utilize virtual staging, architectural renderings, or before-and-after photos to help buyers envision the transformation.
2. Target the Right Audience:
Tailor your marketing efforts to attract the appropriate buyer group. For investors, focus on the property's return on investment. For DIY enthusiasts, emphasize the creative opportunities. For first-time buyers, stress the affordability and potential for building equity.
3. Professional Photography and Staging:
Invest in high-quality photography and staging services. Presenting your property in the best possible light will make it more appealing, even in its current condition.
4. Online Listings and Social Media:
List your fixer-upper on popular real estate websites and social media platforms. Use compelling descriptions and images to attract potential buyers. Consider running targeted ads to reach your desired audience.
5. Open Houses and Virtual Tours:
Host open houses and virtual tours to allow buyers to explore the property. Be transparent about the current condition, and offer insights into potential renovation projects.
6. Neighborhood Benefits:
Highlight the positive aspects of the neighborhood, such as schools, parks, and amenities. A desirable location can offset the challenges of a fixer-upper property.
Negotiation Strategies for Fixer-Uppers
1. Set a Realistic Price:
Pricing your fixer-upper competitively is crucial. Consider the property's current condition, the cost of needed repairs, and the local real estate market. Consult with a real estate agent for guidance.
2. Pre-Inspection:
Consider getting a pre-inspection done to identify and address major issues upfront. This can provide peace of mind to potential buyers and streamline negotiations.
3. Be Transparent:
Honesty is key when negotiating the sale of a fixer-upper. Disclose all known issues and the estimated cost of repairs. Transparency builds trust and can lead to smoother negotiations.
4. Offer Incentives:
To sweeten the deal, consider offering incentives such as seller financing, a renovation allowance, or covering closing costs. These incentives can make your property more attractive to buyers.
5. Negotiate Repairs and Credits:
During negotiations, be prepared to discuss repairs and credits. Buyers may request that you address certain issues or provide a credit toward their cost. Be flexible and open to compromise.
6. Professional Support:
Engage the services of a skilled real estate agent who specializes in fixer-uppers. They can provide valuable guidance throughout the negotiation process, ensuring your interests are protected.
Final Thoughts
Selling a fixer-upper property demands a well-thought-out strategy that caters to the unique needs and expectations of potential buyers. By understanding the fixer-upper market, implementing effective marketing strategies, and skillfully negotiating, you can optimize the value of your property. At DealHouse, our expert team specializes in navigating the intricacies of fixer-upper transactions, ensuring transparency, integrity, and professionalism throughout the process. With our guidance, you can confidently transform your fixer-upper into a lucrative investment opportunity. Contact DealHouse today to embark on your journey towards a successful fixer-upper sale.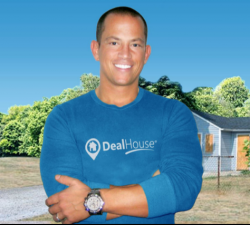 Latest posts by Chris Chiarenza
(see all)