Selling House? Here Are 6 Ideas for Reinvestment in New York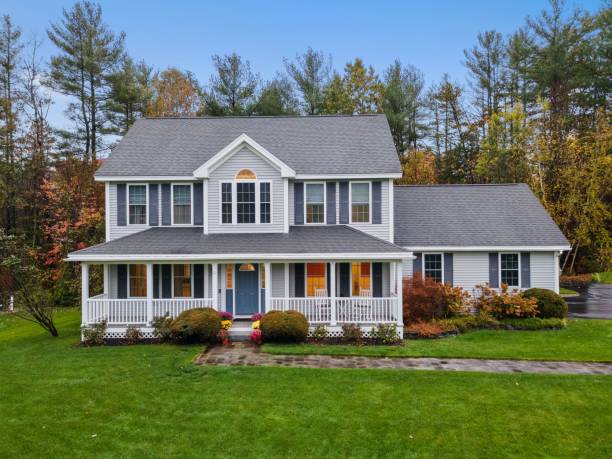 Are you considering selling your house in New York? Maybe it's time to upgrade or move somewhere new. Whatever the reason might be, if you're planning on selling your home, there are plenty of opportunities for reinvestment and financial success. Selling a home can be both an exciting and intimidating experience; however, with proper research and planning, investors have lots of potential for profit when moving their assets around. In this blog post, we'll cover 6 top ideas to get started with reinvesting real estate funds from a sale in New York State – from exploring single family homes versus renting out condos to venturing into multi-family units downtown – discover which options best fit your strategy today!
Here Are 6 Ideas for Reinvestment in New York
1. Invest in Upgrading the Kitchen and Bathroom
Your home is not just a living space, it is an investment. Upgrading the kitchen and bathroom will not only improve your quality of living, but it will also increase the value of your property. By updating your countertops, cabinets, flooring, and fixtures, you can transform your home into a modern and elegant living space that will leave a lasting impression on potential buyers. Recent studies have shown that kitchen and bathroom remodels have some of the highest return on investments of any home improvement project. So, why not invest in your home and create a space that you can be proud of?
2. Create an Outdoor Living Space

There's nothing better than spending time outdoors on a warm day, and what better way to enjoy it than in your own outdoor living space? Consider building a patio or deck complete with comfortable seating and beautiful plantings to create your own backyard oasis. Imagine relaxing in a cozy seating area surrounded by fragrant flowers and lush greenery. Whether you're entertaining guests or simply enjoying a quiet moment, an outdoor living space is the perfect addition to any home. So, grab a cold beverage and soak up the sun in your very own serene retreat.
3. Install New Windows and Doors

Installing new windows and doors in your home can not only improve the overall aesthetic appeal, but it can also significantly increase energy efficiency. With advancements in technology, replacing old windows and doors can lead to lower energy bills and a more comfortable living space. But it's important to choose the right style and type of window to fit your home's unique architecture and your personal taste. From traditional to contemporary, there are a variety of options to choose from that can enhance both the interior and exterior of your home. Make a lasting investment in your home's value and comfort by considering installing new windows and doors today.
4. Improve Landscaping

There's something about the lush greenery of a well-landscaped home that just screams "welcome" to visitors and passersby alike. Whether it's a simple window box brimming with flowers or an elaborate garden bed featuring towering bushes and trees, a little bit of green goes a long way in terms of curb appeal. Plus, the benefits of adding some natural elements to your outdoor space go beyond just aesthetics – plants can help purify the air and even help lower stress levels. So if you're looking for a way to freshen up the look of your home, consider adding some greenery to your landscaping. Your neighbors (and your lungs!) will thank you.
5. Add Modern Technology

In today's fast-paced world, modern technology is no longer a luxury but a necessity. Installing smart thermostats, security systems, and automated lights are just a few examples of how technology can change the way we live. Smart thermostats allow us to control our home temperature with just a few taps on our smartphones, while security systems provide us with peace of mind knowing our homes are protected 24/7. Automated lights not only save energy but also add a touch of sophistication to our homes. With modern technology, we can enjoy a more comfortable, secure, and convenient lifestyle.
6. Invest in Curb Appeal

Potential homebuyers are drawn in by a pleasing exterior, and that's why curb appeal matters. If you're considering selling your home, it's important to invest in creating an inviting and attractive front yard. Begin by getting rid of any clutter that has accumulated over time, like old toys or gardening tools. A fresh coat of paint on shutters or trim can also go a long way in refreshing the look of your home's exterior. Finally, consider adding potted plants to your porch or front entryway. Not only do they add color and interest, but they also signal to visitors that your home is a welcoming and friendly place. By improving your home's curb appeal, you can create a great first impression and boost your chances of attracting potential buyers.
In conclusion, there are many ways to improve the value of your home, from upgrading the kitchen and bathroom to adding modern technology and investing in curb appeal. Whether you are thinking of selling your house or are looking to make some improvements while you stay put, these tips can help you increase the value of your home. Doing projects yourself can result in major savings, but if you don't have the time or desire to do it yourself even small upgrades will help increase the value of your home. No matter where you are at in the process and no matter how much money you're able to spend, taking care of necessary maintenance and making smart upgrades will persuade buyers that your home is worth its asking price. Keep these tips in mind when considering updates for your own home, or when preparing it for sale! And lastly, if you're interested in selling quickly without worrying about repairs or investments that may not pay off financially, DealHouse buys houses fast. Sell your house fast for cash so don't wait and contact us today!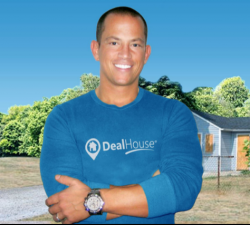 Latest posts by Chris Chiarenza
(see all)