Selling Your Fixer-Upper for Cash: Tips and Strategies
Selling a fixer-upper for cash can be a lucrative and convenient option for homeowners looking to offload a property that requires significant repairs and renovations. Whether you've inherited a distressed property, are facing financial difficulties, or simply want to move on from a project that has become overwhelming, selling your fixer-upper for cash can provide you with a quick and hassle-free solution. In this comprehensive guide, we'll explore tips and strategies to help you successfully sell your fixer-upper for cash.
Understanding the Market for Fixer-Uppers
Before you embark on the journey of selling your fixer-upper, it's essential to have a clear understanding of the market dynamics for such properties. Fixer-uppers typically appeal to investors, house flippers, and individuals seeking opportunities to add value to a property. Here are some key considerations:
1. Market Analysis
Conduct thorough research on your local real estate market to assess the demand for fixer-uppers. Study recent sales data, including prices of similar properties in your area, to determine a competitive asking price.
2. Target Audience
Identify your target audience. Are you selling to investors, contractors, or DIY enthusiasts? Tailor your marketing and pricing strategy accordingly.
3. Neighborhood Appeal
Consider the neighborhood's appeal. A fixer-upper in a desirable location may have a higher resale potential than one in a less desirable area.
4. Legal and Regulatory Requirements
Understand the local zoning laws, building codes, and permit requirements. Ensure your property complies with these regulations to avoid complications during the sales process.
Preparing Your Fixer-Upper for Sale
Before listing your property for sale, it's crucial to make it as attractive as possible to potential buyers. Here are steps to prepare your fixer-upper:
5. Address Essential Repairs
Identify and address critical repairs, such as roofing, plumbing, electrical systems, and structural issues. Buyers will be more inclined to purchase a property if these fundamental aspects are in good condition.
6. Curb Appeal
Enhance the curb appeal of your fixer-upper by tidying up the exterior, painting, and landscaping. First impressions matter, and an inviting exterior can significantly boost interest from potential buyers.
7. Clean and Declutter
Clean and declutter the interior spaces to make them appear more spacious and inviting. Consider staging the property to help buyers envision its potential.
8. Disclose Defects
Honesty is key when selling a fixer-upper. Disclose all known defects and issues to potential buyers to build trust and avoid legal complications down the road.
Pricing Your Fixer-Upper
Determining the right asking price for your fixer-upper is critical to attracting cash buyers. Here are some pricing strategies to consider:
9. Appraisal
Consider getting a professional appraisal to determine the fair market value of your property. An appraisal can provide an objective assessment of your home's worth.
10. Competitive Pricing
Price your fixer-upper competitively to attract cash buyers. Set the price slightly below market value to generate interest and potentially trigger multiple offers.
11. Negotiation Room
Factor in negotiation room when setting your asking price. Cash buyers may expect a discount, so be prepared to adjust your price during negotiations.
Marketing Your Fixer-Upper
Effective marketing is essential to reach potential cash buyers. Here are some marketing strategies to consider:
12. High-Quality Photos
Invest in professional photography to showcase your property in the best light. High-quality photos can significantly improve your listing's appeal.
13. Online Listings
List your fixer-upper on popular real estate websites and platforms. Ensure that your property is well-described, highlighting its potential and any unique features.
14. Networking
Leverage your network and local real estate connections to spread the word about your fixer-upper. Attend local real estate events and engage with real estate professionals.
15. For Sale by Owner (FSBO)
Consider selling your fixer-upper as a For Sale by Owner (FSBO) to save on realtor commissions. However, be prepared to handle all aspects of the sale, including negotiations and paperwork.
Negotiating with Cash Buyers
When dealing with cash buyers, you may encounter different negotiation dynamics compared to traditional home sales. Here are some tips for negotiating with cash buyers:
16. Be Flexible
Cash buyers often expect a quick and straightforward transaction. Be flexible with your closing timeline and terms to accommodate their preferences.
17. Request Proof of Funds
Before accepting an offer, ask for proof of funds from the buyer to ensure they have the necessary cash available to complete the purchase.
18. Consider As-Is Sales
Be open to selling your fixer-upper "as-is" to cash buyers, with no further repairs or concessions. This can expedite the sale and simplify the process.
Closing the Deal
Once you've accepted an offer, it's time to close the deal. Here are some essential steps in the closing process:
19. Hire a Real Estate Attorney
Consider hiring a real estate attorney to help navigate the legal aspects of the transaction, ensure all paperwork is in order, and protect your interests.
20. Inspections and Appraisals
Allow for inspections and appraisals as necessary, as they are standard procedures in real estate transactions.
21. Title Search and Insurance
Complete a title search to verify ownership and address any title issues. Purchase title insurance to protect both parties in case of unforeseen problems.
22. Closing Costs
Determine the closing costs and who will be responsible for paying them. In some cases, cash buyers may cover these costs.
Conclusion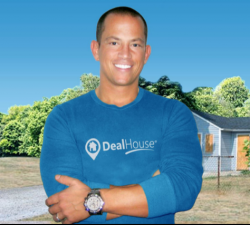 Latest posts by Chris Chiarenza
(see all)