Selling Your Home With A Realtor Versus New And Popular Alternative Options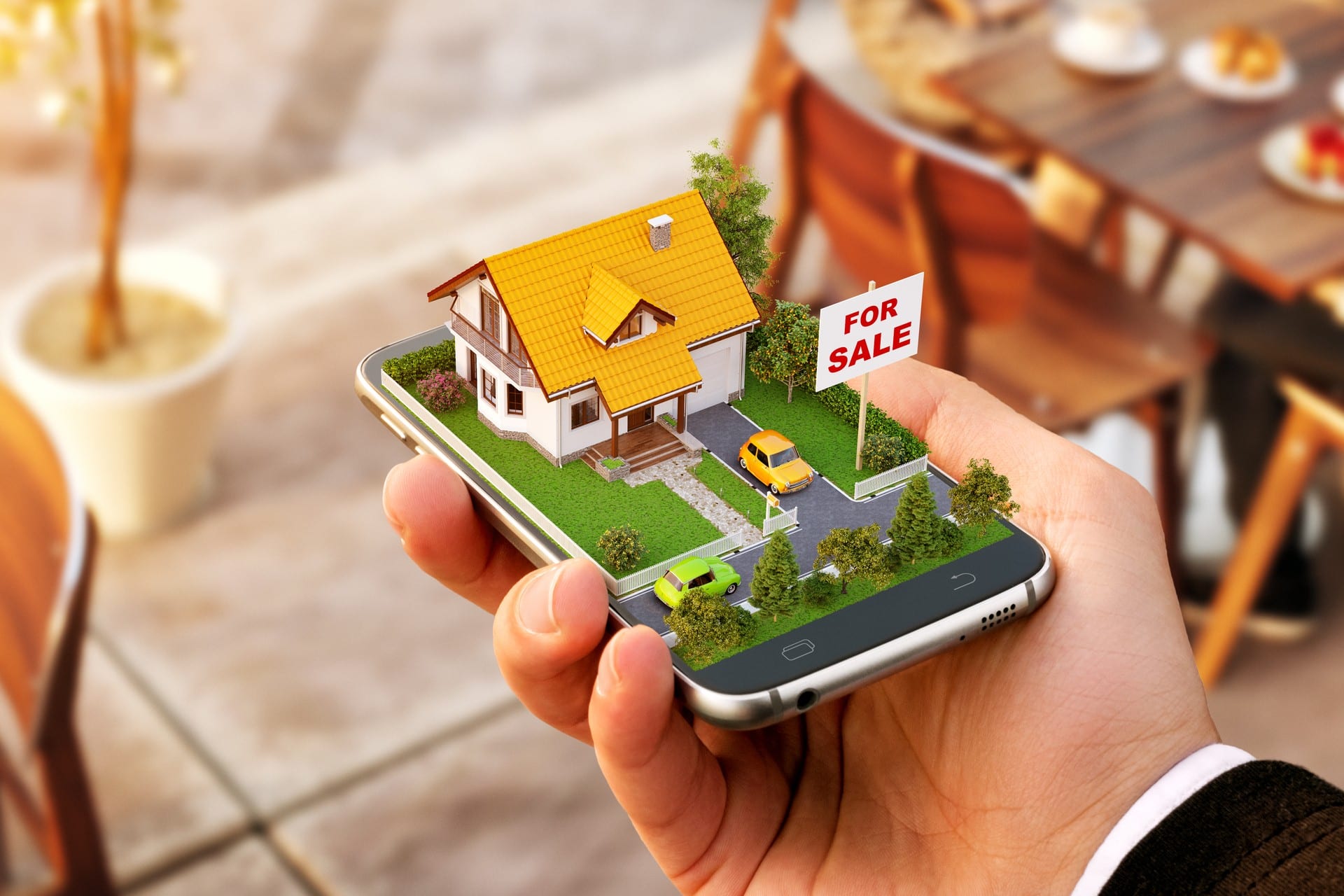 A transparent look at the costs of selling your home with a realtor versus new and popular alternative options.
Realtor centric marketing costs may look straight forward at first sight, but don't be fooled. There's much more involved than a straightforward commission calculation. Every realtor knows that once you are into the traditional selling process, expenses come at you from all sides, unsettling most expectations.
Frequently, the items requiring attention are small, but your burden nonetheless. Once they're all in with 20/20 vision, the total column can be quite sizable.
A ballpark cost estimate is to budget for around an extra 80%, or even 100% of your realtor commission. So, if comms are 6% of the selling price, expect to see the final cost at around 10 – 12%. That may shock you, but, indeed, it's the unexpected, emerging costs that often implode a home selling project.
It can occur midway through – and even at the end when home inspections and appraisals kick in. Let's review where and how home selling expenditure piles up: 
1. Maximum Agent's Commission (6% of the selling price)
When you hire a realtor, it's 3% for your agent and the same for the buyer's. If your agent brings in the buyer as well, you may possibly negotiate it down to 4%.
Selling as "By Owner" has its unique challenges (another subject and another article), but you still have to pay the buyer's agent his or her cut. The National Association of Realtors attests to the statistic that 88% of home buyers hire a realtor, so avoiding all commissions when on your own mission has a 12% chance.
2. Curb appeal, Aesthetic renovations & Fix-ups, and Decluttering (1.5%)
Realtors know that it's crazy out there in the marketplace. There are dozens, if not hundreds of listings on the MLS with high def images, and many with video three-D tours. Buyers are as fickle as can be, switching off a home for the slightest reason, knowing there are multiple others to see.
That's what you're facing, unless you are in a seller's market with buyers throwing in bids almost sight unseen. Trying to offload your home at an optimal price is generally one massive uphill battle. 
Your realtor wants to make life as easy as possible. It means engaging the buyers in walkthroughs or show days quickly and decisively. Getting an offer into a seller's hands means showing the home in its best light, so, right out of the gate you're induced to:
Tidy your garden
Add more color to your landscaping and remove ant-hills
Paint the once white (now yellowish cream) picket fence and repair it
Replace broken bricks on the driveway
Do something with the front door – it's an eyesore.
Moving on to the interior, there are some challenges as well:
There's significant clutter in all rooms. Not surprising, with three kids and two dogs.
The furniture in some rooms is dowdy, unappealing, or outdated.
The kitchen is out of the 1980s, and the flooring an even older vintage.
Tiled countertops in the bathrooms went out with Noah's ark.
Window coverings are cheap-looking, appliance materials are yester-year, and pink paint is out of favor (in three rooms) – there's a long list and it's psychologically deflating. 
Nearly eighty percent of realtors will steer you towards some level of staging, and 38% won't take you on as a client without it. Decluttering involves storage fees, and the realtor may require a fee for professional photography and MLS videos to promote the home another level up (i.e., you should check on this before hiring your realtor). 
Renovations and upgrades cost what? Well, how long is a piece of string? You can be picky or push the limits to give things a new look. Then, clearing your furniture out for a temporary staging with decorator-quality aesthetics is an exercise all on its own.In the bigger picture it could all be for nothing.
It's well-known that buyers, no matter what you do, rip things out. They also paint over paint, junk your plants, pull up fences, and tear down walls to impose their taste on their new home.
So set a limit with your realtor to around $7,500 for a $500,000 home, or $4,500 for a house expecting to fetch $300,000 (1.5%)
3. Other Seller Concessions (1.5%)  
Buyers hit roadblocks in the traditional selling process, generally at the end when the bottom-line cash transfer looks imminent. They call on the seller to share in certain costs like processing & inspection fees. Budget for around 1.5% of the expected offer price.
4. Inspection costs (around 2%)
Inspections reveal invisible defects in the HVAC, roof, and possibly mold in damp places. Generally, the overview of the home condition is a contingency when the offer is submitted. Leaks, broken windows, holes in the sheetrock, insecure foundations are all under focus, and much more.
It's a difficult phase for any seller, but based on our experience, the costs average out at 2% of offer value. If anything has the capacity to U-turn a deal and send it back into the wilderness, it's home inspections.
Inspectors represent the buyers, invariably drawing up a long list of items that at first glance, can be quite irritating (e.g., loose door-handles, dripping faucets, etc.,). Hold your cool, and negotiate with the buyer to reduce the value to a mutually acceptable number. Refusing to budge on the emerging repairs may kill your deal, so approach it with realism and flexibility.
5. Closing costs & Transition/Overlap Costs (2.5%)
The seller is responsible for closing fees that connect to transferring the real estate to the buyer. It involves attorneys, the title insurance company, and paying taxes to the state. These costs are easy to predict, and your realtor can itemize it out before the process starts.
Transition costs pertain to moving from one residence to another after closing, paying occupational rent for a period, movers, residual HOA fees, and share of property tax for the year.
You may see these items as part of regular living, but sometimes you miss them altogether by thinking once you sell, all obligations disappear. They don't.  
6. Appraisal cost – A spoiler of note
A cost that has the moxie to collapse any offer is when the buyer's appraisal comes in below the offer price. Two things happen very quickly:
It creates doubts in the buyer's mind. He or she may get cold feet and look for any excuse to bail from the deal.
It may well stymie the buyer's estimation of required equity in the home. When it happens, expect him or her to approach you for a reduction. Failure to agree can derail the deal altogether.
Alternate Real Estate marketing cost by comparison
DealHouse is the unquestioned leader of real estate Alternative Marketing in Nassau and Suffolk counties, Long Island, in cities like Babylon, Mastic, Lake Grove, Bohemia, Elwood, Huntington Station, and all the cities in the table below.
They have saved sellers thousands of dollars in cost and many grey hairs from aggravation. If you doubt that alternative marketers have a rightful place in this conversation, think again.
DealHouse clients are on the record, singing the company's praises, and the evidence shows that sellers are seeking out a better way of doing things. Consider the following Google searches popping up daily:
Cash buy house
Sell your house as is
Selling your house fast
House quick sale
Sell your house now
We buy all houses
Find cash buyers
How to sell house faster
My home cash
Cash buy house 
Sell house as is
DealHouse brings a host of benefits to the table.
The company buys homes for cash to resell. Professionalism has to be impeccable to be a competitive real estate operator in this lane. The benefits are mind boggling when you boil it down to cost comparison.
DealHouse gives you a hard-and-fast offer within twenty-four hours of the first contact. In so doing, we cut out Agent's Commission (6%), the compendium of staging costs (see Cost # 2 above – 2%), and "other seller concessions" go out of the window (Cost # 3 above – 1.5%). 
Cost # 6 above is never in the picture with DealHouse because a mortgage application is not a contingency item. Loan conditions in play are zero, so the deal won't go south with an all-cash offer for lender-related reasons. 
A frequently asked question is, "But won't I be penalized for poor aesthetics, clutter, and bad curb appeal somewhere in the DealHouse offer?" No, the trained company agents meeting with diverse clients look through all that, knowing that new owners almost always change things to their taste.
It means that you save months of staging, selecting realtors, and inconveniencing yourself with the kids and pets during walkthroughs and show days.
There's no offer penalty for staying as is, and you can enjoy a sales cycle down some 98% in duration. Based on the above, you secure an approximate 9.5% cost saving  (i.e., aside from appraisal adjustments that may push the comparative percentage much higher).
It looks too good to be true. What's the catch?
There's no catch, only common sense. DealHouse is the same as the realtor comparison above when it comes to inspection costs, except here we get to it upfront. In other words, before you get an offer, not after the offer is in and vulnerable to defect observations.
Also, there's no charge for DealHouse to overview things in the first instance – one that's often shared by sellers in the realtor process . 
The home inspection, to reiterate, bypasses cosmetic imperfections and goes right to the following categories:
HVAC issues
Leaking roofs
Damp in the walls
Holes in the sheetrock
Mold
Broken windows
Itemizing upgrades that buyers are bound to pay for
When you get a DealHouse offer, it inevitably is at fair market value less reasonable repair costs. Remember, DealHouse buys to resell, so they do expect to make a profit.
However, any discussion on the difference between the offer price and fair market value shouldn't revolve around anything like the 9% (and more) of cost savings secured by going the alternative route. 
Closing and transition costs, as shown above, should remain the same. DealHouse is very flexible on your closing date, allowing you to minimize the pressure of transitioning to your new residence. You get money in your hands quickly, without compromising fair market value versus similarly located homes in your neighborhood.
Contact us, and we'll be there within hours to make an onsite inspection. You'll have a cash offer that nothing can disrupt soon after that. You'll be impressed with a fair and transparent market valuation that's in line with comps in your neighborhood.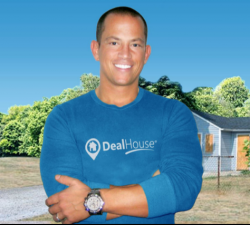 Latest posts by Chris Chiarenza
(see all)