Should You Renovate Your Home Before You Sell?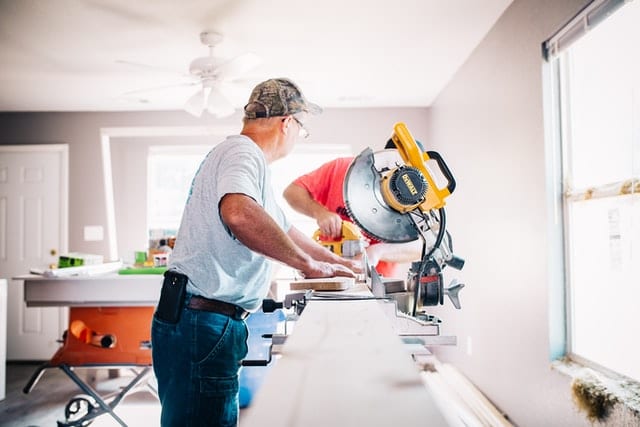 Should You Renovate Your Home Before You Sell?
Home—it's where your kids bounce balls off of walls, pets scamper about the floors, and the years pass one after the next. By the time you're ready to sell your house, your property may show signs of wear. In such a case, should you spend money to renovate with the hopes of making your money back in the sale? It's natural to think that perhaps installing a different bathtub or new carpeting could further raise the price tag. However, this is not necessarily guaranteed. 
Before you jump to any conclusions, ask yourself the following important questions to determine whether you should renovate your home before selling it. 
Are you meeting the minimum standards or adding bonus upgrades? 
Traditional home buyers are naturally drawn to homes that appear well-maintained and modern. With this in mind, consider renovating parts of the property that appear worn. Examples include improving cracked paint and dramatically scuffed floorboards, as well as replacing subpar windows and doors. Additionally, address potential safety hazards including shoddy wiring, asbestos, and structural issues.  
However, we do not recommend renovating prior to selling if it involves additions or unnecessary upgrades. Too many homeowners will add that swimming pool or install trendy brass sinkware with the expectation that they'll make their money back with added profit. In truth, such renovations rarely make the full cost back in the sale. The one exception is if the design change enhances the house's overall broad appeal. For example, distracting yellow walls may discourage most buyers, so painting them a soothing beige could enable viewers to project their own tastes onto the space. 
Can you afford the renovations without creating more debt? 
Homeowners needing additional financing for renovations can choose from a variety of different loan types. Yet, as mentioned above, the added renovations don't necessarily guarantee that you'll fetch your desired asking price. Worst case scenario, your property sits on the market for longer than you'd like, during which you have to make payments towards the loan. When you do finally sell the house, there's no guarantee it will pay off the remainder of your mortgage and the added debt for renovations, still leaving you in the hole. 
In short, going into debt for renovations is an unnecessary financial gamble. If you plan on renovating for the sake of an upcoming sale, only do improvements that you can afford. 
Remember, you can sell your house in its current state 
Most home sellers wrestle with the fear of having their property sit on the market for months and months without attracting serious bids. This anxiety is amplified if you (or prospective buyers) feel that certain renovations are necessary. Know that you have options, including:
Marketing your house "as is".

Consider representing your property "as is" to be upfront that issues exist that you will

not

be fixing prior to the sale. You'll attract buyers that are looking for a "fixer-upper" or a house to flip, saving you the hassle of showing to buyers who won't be interested. Your honesty may speed up the sale, but be prepared to price your house accordingly. To learn more, read our article about

selling your house if it's in poor condition

.
Selling to an iBuyer like DealHouse for an immediate cash offer.

For the most painless home selling process, turn to a direct home buying company (also known as an iBuyer) to give you an offer in as little time as 24-hours. You skip the showings, the negotiations, and the waiting, instead fast-forwarding to the closing date of your choosing. 
Make an Informed Decision About Whether to Renovate Your Home
Selling your house is a big step that should not be taken lightly. Before you decide whether or not to renovate your home prior to selling it, do your research. This can include:
Paying for a home inspection.

This professional can point out all the flaws and tell you which are more serious than others. This will help you determine which renovations to prioritize, as well as whether there are too many to tackle in order to make a difference. 
Request a no-obligation cash offer from a company like DealHouse.

Keep in mind, you don't have to accept the provided offer. Instead, leverage it to simply understand all of your options before making your final decision. 
Consult with a realtor.

An experienced realtor should be able to tell you which affordable renovations are necessary, as well as whether it'd be advantageous to simply sell your property in its current state. 
Shop around for the best contractors to determine the right price.

If you are still considering home renovations, make sure you get both quality and a fair price by researching multiple contractors. Read their customer reviews on multiple sites and ask questions about what will be included in their price and warranty. If one professional is considerably less than the other, consider whether this is because they're generous or compensating for inexperience.

By understanding the average price for a project, you can make a more informed decision about whether or not you can afford the renovation.
Want to learn more about selling homes without renovations, especially in Long Island? Call us at 631-388-6640 or apply online for a no-commitment cash offer on your house.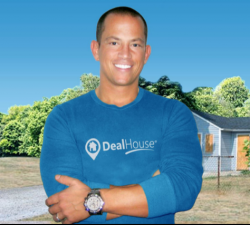 Latest posts by Chris Chiarenza
(see all)