The 8 biggest mistakes you can make when selling your home
Are you planning on putting your home on the market? If so, there are a few things you'll want to avoid if you want to make a quick and successful sale. Here are 8 of the top home selling mistakes to avoid:
1. Not conducting proper research
2. Overpricing your home
3. Not decluttering/depersonalizing
4. Skimping on marketing efforts
5. Poorly staged homes
6. Failing to negotiate
7. Not understanding the paperwork
8. Selling through an agent
Continue reading for more details about each of these mistakes and how you can avoid them!
Not conducting proper research
Selling your home can be a daunting task, but with the right amount of research you can make the process much easier. Unfortunately, some home sellers fail to do their homework and make costly mistakes as a result. Avoid this by taking the time to thoroughly research property values in your area, current market conditions, and pricing trends. Additionally, knowing who your competition is and understanding the best strategies to promote and show off your home's unique selling points will go miles towards ensuring you get top dollar for your house. Ultimately, proper research will set you up for success in the home-selling process and give you an edge over any competitors!
Overpricing your home
When it comes to selling your home, one of the most common mistakes you should absolutely avoid is overpricing it. Many people think that pricing their home high can result in getting more money out of the deal, but this assumption is often wrong. If your home is priced too high, buyers may find it out of their price range; in addition to this, potential buyers will either look elsewhere or wait for a possible price reduction. Oftentimes if a property has been on the market long enough, buyers and their agents begin to question its value and doubt the seller's commitment to selling. Furthermore, an overpriced home can keep you from looking at realistic offers and potentially missing out on some great buyers. The takeaway from this would be to determine the true market value of your house before you set a listing price.
Not decluttering/depersonalizing
One mistake that home-sellers often make is failing to depersonalize and declutter before listing a property. It can be difficult to look at the home objectively when it's full of your own belongings, which can lead to potential buyers not being able to visualize themselves in the space; hence, making them less likely to put in an offer. Additionally, personal clutter distracts from other elements of the house that would do well to be highlighted – like architectural features or spacious rooms for instance. Take the time to clear off shelves and areas like entryways and kitchen counters, leaving behind only select items for décor; any remaining clutter should be tucked away out of sight. Following these steps will allow space in each room seem larger, reducing the amount of time it takes for the home to sell.
Skimping on marketing efforts
It's easy to overlook marketing efforts when selling your home, particularly if you are trying to save money. However, marketing your home is extremely important in order to ensure it reaches the right buyers. Skimping on your budgets for marketing can lead to your home not being seen, meaning it'll have a longer time on the market, resulting in a much lower sale price. Think of marketing as an investment that'll result in you getting the best possible sale price rather than an expense you should try to avoid spending money on.
Poorly staged homes
Selling a home can be a stressful experience and there are many common mistakes that can reduce the chances of a successful sale. One mistake that often goes overlooked is staging. Presenting an unstaged home to potential buyers can have a huge impact on the impression they have and the price they may pay. Proper staging helps buyers imagine how their own belongings would look in the space, making them more likely to make an offer in sentiment for their dream home. Investing effort into clearing out clutter, reducing personal items visible, and presenting furniture in a natural way will help potential buyers envision themselves living in the home instead of simply viewing it as an empty space.
Failing to negotiate
One of the most common mistakes made when selling a home is failing to negotiate. Knowing how and when to negotiate can be challenging, but it's often necessary in order for homeowners to get the best deal. Negotiations should not just include the sale price – think about other factors such as repairs that need to be done or dates of possession that may impact the seller. Effective negotiation requires doing your research, understanding what you are willing to give, and knowing what your opponent might offer. Homeowners who don't take the time to properly negotiate can leave money on the table and risk losing out on a desirable offer. Taking advantage of negotiation opportunities can make selling your home much easier and ensure you get a great price for your home!
Not understanding the paperwork
One of the most important steps in selling a home is understanding the paperwork involved. Without a proper understanding of all the documents, sellers may find themselves in a difficult situation when it comes to negotiating with buyers and agreeing on terms that are mutually beneficial. From contracts and closing agreements to title transfers and other legal forms, having an understanding of each document
Selling through an agent
Selling a home through an agent can be costly and time-consuming. If you want to sell through an agent, you need to pay 6% commission after closing the deal, and the agent will ask you to do necessary repairs and upgrades before showing your house to buyers, which is costly. There is no strict time frame for selling your house through an agent. We are local cash home buyers; we buy houses within 7 days, and you don't need to pay commission, closing costs, etc.
If you're looking to sell your home quickly and without hassle, it's important to avoid making common mistakes that can turn off potential buyers. From decluttering and deep cleaning to pricing your home correctly, there are a few key things to keep in mind when getting ready to list your property. And if you want to skip the headache of showings and open houses altogether, selling directly to a cash buyer like Dealhouse is a great option. We buy Houses As-Is so you don't have to worry about any of the above – we'll make you a fair, all-cash offer on your home no matter what condition it's in. Ready to get started? Contact us today for more information."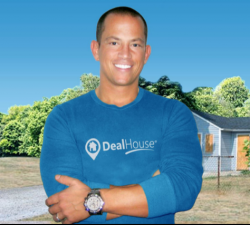 Latest posts by Chris Chiarenza
(see all)