The Benefits of Selling Your Home to Cash Home Buyers in Long Island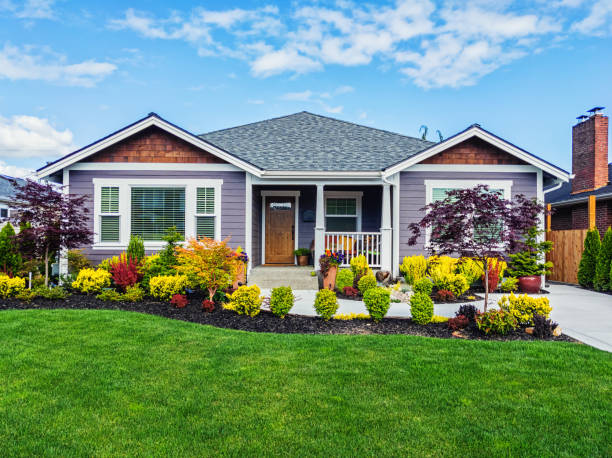 Are you living in Long Island and considering selling your house? You've come to the right place. Selling a home can be a complicated process, long drawn out with major costs associated—but what if there was an easier option? As it turns out, cash home buyers in Long Island may just provide that welcome alternative! Let's dive deeper into what exactly this might mean for you and explore the top benefits of selling your home to these reputable cash buyer services.
Advantages of Selling Your Home to Cash Home Buyers in Long Island
Selling your home can be a daunting process, especially if you don't have the time or patience to go through the typical often lengthy sales process. DealHouse is here to provide a superior alternative to selling with cash home buyers on Long Island. We buy houses as is for cash, making the process incredibly fast, easy and stress-free – ideal for those in a hurry who want to move quickly. What's more, our team of professional specialist are dedicated to offering you the very best possible service, so you'll never have to worry about being left high and dry without an acceptable deal. DealHouse has something for everyone looking to sell their property fast and hassle-free!
Considerations When Choosing a Cash Home Buyer
When deciding to use a cash home buyer, it is important to consider how easy the process will be and if they offer benefits like no need to repair or renovate. No one wants to spend valuable time or money on a property they are preparing to sell. It is important to research the cash home buyer you are considering in order to see what kind of services and offers they provide. Specifically, make sure that there are no hidden fees or commissions that come with using them. If so, be sure to ask questions and get details about those fees before proceeding with any agreement. All of these considerations can help you find the perfect cash home buyer for your needs so that you can sell quickly and have peace of mind during the process.
How to Find the Best Cash Home Buyer for You
Finding the right cash home buyer can be a tricky process. Researching multiple companies and evaluating their reputation, services, and buying terms are all essential steps in deciding who to sell your house to. It is important to look at online reviews and talk to friends or relatives that have used cash home buyers in the past. You should also reach out to some of the top-rated companies in your area and inquire directly about their experience level and buying criteria. Consider any special needs you may have and make sure that a given company can meet them. Taking the time to vet potential cash home buyers thoroughly will help ensure you get the best deal possible for your property.
Tips for Negotiating with a Cash Home Buyer
When negotiating with a cash home buyer, it is important to have a good understanding of the market and the neighborhood in which your property is located. It is also wise to do some research on similar homes that are currently on the market or recently sold and use those values as reference. Make sure to first establish an initial asking price higher than what you would accept and be open to negotiation about it. Additionally, if possible explain all the great features of your property that adds value – this could result in a better overall deal for you in the end. Finally, consider discussing any other non-monetary concession negotiations such as covering closing costs, certain repairs, and agreeing upon dates for possession. Negotiations can be tricky but by knowing how to approach them strategically and with more knowledge of the current market, you can secure a much more successful outcome when selling your house for cash.
The Process of Selling Your Home to a Cash Home Buyer
Selling your home to a cash home buyer like Dealhouse is an efficient and easy process. All it takes is submitting your property information, getting the offer and inspection, followed by completion of the sale. The entire process usually takes up to 14 days, including inspections and researching pertinent parts of the deal. The Dealhouse team will work alongside you to understand all aspects of your individual situation and provide fair market value offers. The most crucial step before concluding the sale is performing a detailed inspection to guarantee a smooth buying and selling experience. At Dealhouse, they handle everything with speed and efficiency when it comes to buying homes fast for cash.
Preparing Your House for Sale to a Cash Home Buyer
Selling a home can be a stressful and time-consuming process, especially if you are looking to get cash quickly. To ensure that you maximize the sale of your house, there are several key steps involved in preparing it for a cash home buyer. First, make sure that any necessary repairs have been taken care of. A cash home buyer will want to see that the house is in good condition before offering a full price. Next, spend some time cleaning and decluttering the house to make it more attractive to buyers. Finally, you should highlight the features that make your home unique, whether it be hardwood floors, granite countertops, or built-in shelves. By taking these steps ahead of time, you can help guarantee that the sale of your home goes as smoothly as possible with a cash home buyer.
Selling your home can be an overwhelming process, but there are different ways to do so and cash home buyers on Long Island can certainly be a great option. There are advantages that come with selling to cash buyers and it's important to consider a few factors before making a decision. You need to take the time to research and communicate all of your expectations regarding the process so you find the best fit for your needs. In addition, when negotiating with potential cash buyers, remember not only what you put into their offer documents but also how open-minded you remain during talks because having options is beneficial in this ever-changing market. Now that you have a better understanding of what's involved when selling your home, you can eliminate all hard work and hassles of repairings, renovation and commission by directly selling your home or property to Dealhouse – one of the top-rated cash homebuyers in Long Island. With Dealhouse you get fast cash offers with flexible moving plans that fits your needs – no matter what condition your house is in!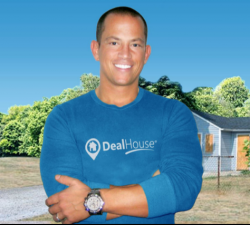 Latest posts by Chris Chiarenza
(see all)