The Best Way to Sell an Abandoned Property In New York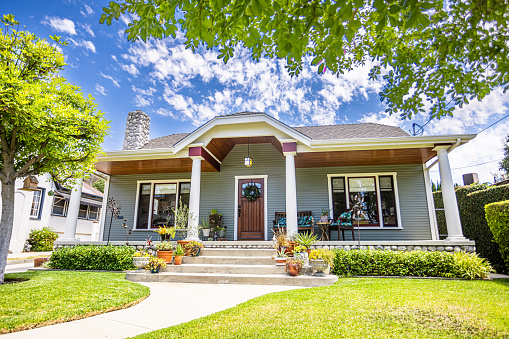 Selling an abandoned property in New York can be quite a daunting task – the process is complicated and tedious, with several legal and financial implications. Whether you've inherited land or bought into it as an investment, chances are that you're looking for ways to fully capitalize on it. The good news is, despite its difficulty, selling an abandoned property in New York doesn't have to be a complex process! With proper research, planning, and knowledge of what's involved – from taxes to local zoning laws to specific regulations that may apply – you can maximize your return while achieving peace of mind. In this blog post we will break down the best way to sell an abandoned property in New York so that both new and experienced sellers can approach their transactions with ease.
The Best Way to Sell an Abandoned Property In New York
Research current market trends to determine the best time to list the property
When it comes to selling a property, timing can be everything. In order to get the best value for your investment, it's important to be aware of the current market trends and the best time to list your property. Whether you're a seasoned real estate professional or a first-time seller, a little research can go a long way. By keeping your finger on the pulse of local real estate markets, you'll be better equipped to make an informed decision about when to list your property and how to price it competitively. With a little effort and some expert guidance, you can make sure that your property stays in demand and fetches the price you deserve.
Take pictures, video tours, and other visuals to showcase the property's features
A picture is worth a thousand words, and that couldn't be more true when it comes to showcasing a property's features. In today's virtual world, taking pictures, video tours, and other visuals have become essential in real estate marketing. These visuals give potential buyers a glimpse into the property's highlights, including its unique architecture, spacious living areas, and breathtaking views. Without these visuals, it can be challenging for buyers to picture themselves living in a property and can make the selling process much harder. With these visuals, however, selling a property can become a much smoother process, as buyers can get a much better feel for what the property has to offer. So, whether you are a real estate agent or selling your own property, taking pictures, video tours, and other visuals can go a long way in showcasing its features.
Reach out to local real estate agents and investors that specialize in selling abandoned properties
In a world where abandoned properties are a dime a dozen, it can be daunting to know where to start when it comes to buying or selling one. That's why it's important to reach out to local real estate agents and investors who specialize in this niche market. These experts have years of experience and can help you navigate the often-complicated process of buying or selling an abandoned property, from finding the right property to negotiating the best deal. With their help, you can turn a potential headache into a profitable investment that benefits both you and the local community. So why wait? Reach out to these professionals today and discover the endless possibilities that come with investing in abandoned properties.
Make necessary repairs and updates to increase the property's appeal
Keeping your property in top shape is paramount if you want to attract the right tenants or buyers. Whether you have rental units or you're selling your home, making necessary repairs and updates can increase its overall appeal, consequently boosting its value. From fixing that leaking faucet to repainting the walls, there's always something that can be done to keep your property looking fresh and desirable. Not only will you attract more interested parties, but you'll also be able to negotiate a better price for your property. A little bit of investment in repairs and updates can go a long way in making your property stand out in the market.
Create an attractive listing with specific details about the property
Are you searching for the perfect home? Look no further! This charming property has everything you need and more. With stunning curb appeal and picturesque landscaping, this house is sure to impress. Step inside to find an open and spacious floor plan, with plenty of natural light and beautiful hardwood flooring throughout. Take your culinary skills to the next level in the fully equipped gourmet kitchen, complete with stainless steel appliances and granite countertops. Want to relax after a long day? The luxurious master suite features a spa-like bathroom and a cozy sitting area. This home also boasts a fantastic outdoor living area, with a covered patio and a sparkling pool, perfect for entertaining family and friends. Don't miss out on the opportunity to make this dream home yours!
Leverage online marketing channels and social media platforms to reach potential buyers
In today's digital age, utilizing online marketing channels and social media platforms has become a vital strategy for businesses to reach their potential buyers. With the exponential growth of social media, there are numerous ways to engage with existing and new customers. Advertising through platforms like Facebook, Instagram, and Twitter allows businesses to tailor their message to a specific demographic or target audience. Utilizing email marketing, SEO strategies, and content marketing can also help drive traffic to websites and increase brand visibility. Taking advantage of these diverse online marketing channels can help businesses interact with potential buyers in a way that traditional marketing methods simply cannot.
In conclusion, selling an abandoned property can be a challenge depending on the market trends and specific details of the property. To get the best price for the listed property, careful research needs to be done to study current trends and make any necessary repairs and updates to increase its appeal. Taking pictures and video tours of the property are also an excellent way to showcase it's potential. Additionally, having a professional real estate agent or investor that specializes in abandoned properties will help guide you through this process. Lastly, leveraging all online marketing channels from websites to social media platforms are key in reaching potential buyers; all of these tactics combined should help create a successful sale. If all of these steps still seem overwhelming, DealHouse buys houses as is without repairs, fees, or commissions! We hope these steps have been helpful in guiding you through selling your abandoned property in a stress free transaction.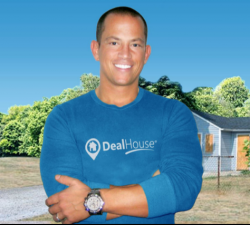 Latest posts by Chris Chiarenza
(see all)