The Cash Home Buying Industry: Trends and Future Outlook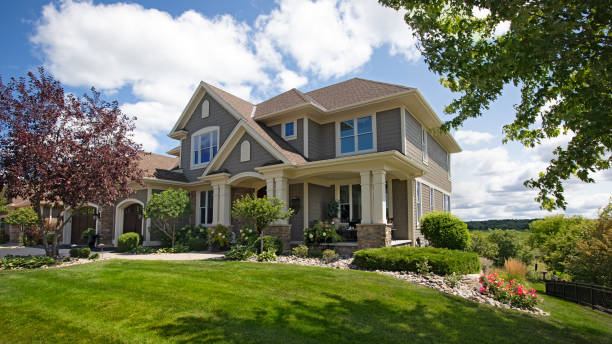 The cash home buying industry is a rapidly growing sector of the U.S. housing market, providing an attractive option for sellers looking to move quickly and simplify their transaction process. Cash home buyers promise fast, hassle-free real estate transactions with no escrow fees or contingencies restricting the sale. As such, it's no wonder more and more people are choosing to go this route when selling their homes — but what exactly does the future of this burgeoning investment realm look like? To answer that question we need to gain insight into current trends in the cash home buying industry as well as consider potential roadblocks preventing future growth. This blog post will review key data points within this domain while also offering actionable strategies for those interested in becoming a part of it themselves!
Overview of the Cash Home Buying Industry
The cash home buying industry has been gaining popularity in recent years, and for good reason. This alternative method of selling a home provides a streamlined, hassle-free process for homeowners to get cash for their property quickly. This can be especially appealing for those who want to avoid the lengthy process and expense of working with real estate agents, staging their home, and going through the negotiation process with potential buyers. With cash home buyers, homeowners can often sell their property as-is, without making costly repairs or upgrades. While there are certainly some potential drawbacks to consider, such as the possibility of receiving a lower sale price than on the open market, the cash home buying industry has become a viable option for many homeowners looking to sell their property.
Benefits of Selling to Cash Home Buyers
When it comes to selling your home, there are several options available. However, selling to cash home buyers can be an incredibly advantageous choice. These buyers purchase homes in their current condition, meaning you don't need to worry about any costly repairs or renovations. Additionally, the entire process can take as little as a few days, allowing you to move on to your next adventure quickly. On top of that, there are typically no realtor fees, closing costs, or commissions associated with selling to cash buyers, which can save you thousands of dollars in the long run. So if you're looking for a hassle-free and financially beneficial way to sell your home, consider reaching out to a cash home buyer.
Trends in the Cash Home Buying Industry
As the world continues to evolve, so does the real estate industry. One of the most interesting trends in recent years has been a rise in cash home buying. This practice allows individuals or companies to purchase properties outright, without the need for a mortgage or bank financing. Some experts believe this trend has been spurred by economic uncertainty in the wake of the COVID-19 pandemic, which has led potential buyers to seek out more stable purchasing options. Whatever the reason, cash home buying has certainly gained traction in the market and is worth keeping an eye on as we look to the future of real estate.
Factors Affecting the Future Outlook for the Cash Home Buying Industry
The cash home buying industry has enjoyed a surge in popularity in recent years, but what factors will shape its future outlook? One major consideration is the state of the economy. A downturn could lead to fewer homeowners looking to sell quickly for cash, while a strong economy could continue to fuel demand for the convenience and speed that cash home buyers offer. Additionally, regulatory changes at the state or federal level could have a significant impact on the industry's operations, as could rising interest rates and changes in the real estate market. Finally, the continued growth of technology and digital platforms could provide both opportunities and challenges for cash home buyers looking to stand out in a competitive marketplace. Overall, the cash home buying industry will need to adapt to a constantly evolving landscape in order to remain a viable option for homeowners looking to sell quickly and easily.
Strategies for Finding a Reputable Cash Home Buyer
When it comes to selling your home for cash, finding a reputable buyer can be a challenge. However, there are strategies you can employ to ensure that you're dealing with a trustworthy buyer who will offer you fair market value for your property. One tactic is to conduct research online and read reviews from previous sellers who have worked with the buyer in question. You can also ask for references and check their credentials with the Better Business Bureau. Avoiding buyers who pressure you into making rushed decisions is another red flag to look out for. By being vigilant and doing your due diligence, you can increase your chances of finding a reputable cash home buyer who will provide a smooth and stress-free transaction.
How to Make the Most Out of Your Sale to a Cash Home Buyer
When considering selling your home to a cash buyer, there are steps you can take to ensure you get the most out of the transaction. Firstly, research different cash home buyer companies to determine which will offer you the best price for your property. Don't be afraid to negotiate the offer presented to you. Be open and honest about the condition of your home, as this can impact the price you receive. Additionally, make sure to read all paperwork carefully before signing anything to ensure you understand all terms and agreements. By taking these steps, you can maximize the value of your home sale and have a positive experience with a cash home buyer.
In conclusion, the cash home buying industry provides a great opportunity to quickly sell your home without hassles or concerns. You don't need to worry about making repairs or increases in market value. The whole transaction can be completed much faster than when you work with an agent or list your home yourself. While there are benefits to cash buyers, there are also risks and opportunities within the industry that must be navigated carefully. Both researching potential buyers and familiarizing yourself with the process is paramount to landing a good deal and making the most out of your sale. Always consider DealHouse for your cash home buying needs. Not only will we provide you with fast cash, but you can trust us with finding you an excellent buyer as it is our top priority! DealHouse buys houses fast so that you can have peace of mind and put all your worries behind you as we handle everything for you. Sell my house for cash –go with DealHouse today!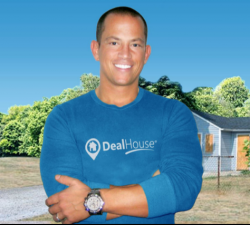 Latest posts by Chris Chiarenza
(see all)