The Cash Home Buying Process: What to Expect as a Seller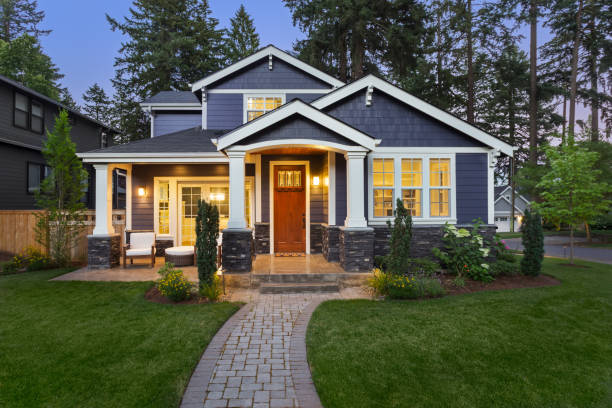 Selling your home can be a lengthy and emotionally exhausting process, especially if you're not familiar with the steps involved. Good news is, you can opt for a faster, hassle-free alternative called cash home buying. In this blog post, we'll walk you through everything you need to know about cash home buyers and what to expect when you choose to sell your house fast to DealHouse.
Who Are Cash Home Buyers?
Cash home buyers are individuals or companies who purchase properties using their own funds, without the need for bank financing or mortgages. This enables them to close deals faster and offer sellers a more certain sale. One such company is DealHouse — a leading cash home buyer that acquires properties in various conditions, offering a streamlined process for those looking to sell their house quickly.
Here's What to Expect as a Seller
1. Initial Contact and Property Assessment
To begin the cash home buying process, you'll need to contact a reputable cash home buyer like DealHouse and provide them with details about your property. They will then schedule a property assessment to determine its value. The advantage of selling to cash home buyers is that they purchase houses in "as is" condition, eliminating the need for repairs or staging. Once the assessment is complete, the cash home buyer will present you with an offer based on the property's value, and if you're satisfied, you can proceed with the sale. This streamlined process offers convenience and removes the burdens associated with traditional home sales.
2. Receiving a Fair Cash Offer
After the property assessment is completed by DealHouse, they will provide you with a fair cash offer that is free from any obligations. This offer will be based on factors such as the current condition of your property, its location, and its market value. The decision to accept or decline the offer is entirely up to you, and there is no pressure to proceed if you are not satisfied. DealHouse understands the importance of giving homeowners the freedom to make choices that align with their needs and preferences. You can take your time to evaluate the offer and make an informed decision that suits your best interests.
3. Closing the Deal
Once you accept the cash offer from DealHouse, the next step is signing a purchase agreement, solidifying the terms of the sale. DealHouse will then handle the coordination of the closing process in collaboration with a reputable title company or attorney. This ensures a smooth and legally compliant transaction. As the seller, you have the benefit of choosing your preferred closing date, offering flexibility and convenience. DealHouse's team will work closely with you to accommodate your timeline and preferences. The coordination between DealHouse and the title company or attorney, along with the freedom to select your closing date, streamlines the process and provides a hassle-free experience for selling your home quickly and efficiently.
4. Receiving Payment and Transferring the Title
At the closing, DealHouse, as the cash home buyer, will pay you the agreed-upon amount for your property, and you will transfer the title to them. A notable benefit is that DealHouse covers all the closing costs associated with the transaction, ensuring that you receive the full amount of your cash offer. This includes expenses such as title search fees, transfer taxes, and any other relevant closing fees. By handling these costs, DealHouse eliminates any financial burden on your end. The convenience of this process is further enhanced by the efficient timeline, with the entire transaction typically completed in as little as seven days. In a short span of time, you can sell your house, receive the cash payment, and move forward with your plans.
Key Benefits of Selling to Cash Home Buyers
1. Fast Cash Transactions
Selling your home through traditional methods can often be a lengthy and frustrating process, dragging on for months and leaving you uncertain about the outcome. However, cash home buyers like DealHouse provide a viable solution that can make the selling experience faster, more efficient, and less stressful. When you choose a cash home buyer, you can bypass the hassles of waiting for potential buyers and the uncertainty of mortgage approvals. These buyers have the financial resources readily available to make a swift offer and close the deal without relying on financing contingencies. With cash buyers, you can avoid the lengthy negotiations that often accompany traditional home sales, as they present a straightforward offer based on the current market value of your property. Additionally, you can sell your home as-is, without the need to invest time and money into repairs or renovations. This convenience and peace of mind are further enhanced by the elimination of the tasks associated with staging your home, hosting showings, and navigating the uncertainties of the traditional real estate market. Choosing a reputable cash home buyer ensures a smooth and transparent transaction, allowing you to sell your home quickly and move on to the next chapter of your life with confidence.
2. No Repairs Needed
When you sell your house quickly to DealHouse, you can save both time and energy by avoiding the need to fix it up. DealHouse specializes in buying houses in any condition, which is a significant advantage for homeowners who want to skip the costly repairs. Whether your property requires minor cosmetic updates or significant renovations, DealHouse is willing to purchase it as-is. This means you can sell your house without the burden of investing additional funds or spending countless hours on repairs and renovations. By eliminating the need for fixing up your home, you can expedite the selling process and move forward with your plans more efficiently. DealHouse's willingness to buy houses in any condition provides a convenient and hassle-free option for homeowners looking to sell their homes quickly without the stress and expense of repairs.
3. No Agent Commissions
One of the advantages of selling your home to a cash home buyer is the ability to bypass costly real estate agent fees. When you choose to sell traditionally, real estate agents typically charge a commission based on the sale price of the property, which can range from 5% to 6% of the total amount. However, by working with a cash home buyer, you can eliminate the need for an agent and their associated fees, allowing you to keep more money in your pocket at the close of the deal. This can be particularly beneficial when you need to sell your home quickly or want to maximize your financial gains. It's important to research and engage with reputable cash home buyers who offer fair prices for your property to ensure a smooth and profitable transaction.
Conclusion
The cash home buying process offers sellers a streamlined and efficient solution, allowing for quick and easy home sales. With simplified procedures, sellers can bypass extensive paperwork, inspections, and negotiations, resulting in a faster closing timeline. Moreover, cash home buyers are often willing to purchase properties in any condition, eliminating the need for costly repairs or renovations. By selling as-is, sellers can save time and money, making the process more convenient and hassle-free. Additionally, cash buyers provide the advantage of avoiding uncertainties and potential complications associated with financing, as they have readily available funds. While caution should be exercised to select reputable cash home buying companies, understanding and embracing this process can provide sellers with a convenient, expedited, and flexible alternative to traditional real estate sales, allowing them to reap its benefits confidently.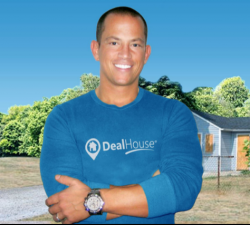 Latest posts by Chris Chiarenza
(see all)