The Complete Guide to Selling Your House Fast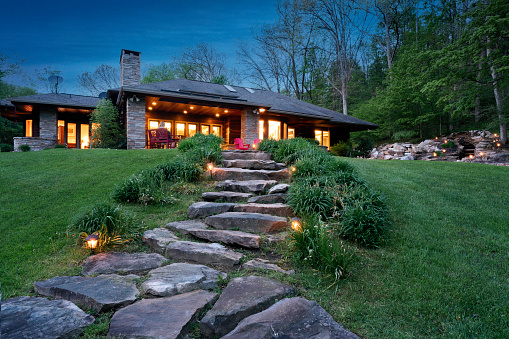 The Complete Guide to Selling Your House Fast
Are you looking to sell your house quickly? With the right strategy, you can get it done faster than ever. In this complete guide to selling your house fast, we'll cover all of the important steps you should take when trying to sell a home quickly. From discovering how much your property is worth and setting a fair market price, to prepping for showings and marketing it widely online—we've got all the advice you need for getting top dollar from buyers in less time. Get ready to learn about everything involved with selling a house fast!
Start by setting realistic goals for selling your home
Selling your house can be a daunting task, especially when you have no idea where to begin. It's important to establish realistic goals from the start to ensure that the whole process is smooth and stress-free. Perhaps, like most sellers, you're hoping to make a profit, and that's great! However, it's crucial to understand that market trends, competition, and location all play significant roles in achieving your end goal. Take some time to research and weigh your options so that you can price your home appropriately. This will not only attract the right buyers but also help you accomplish your objectives in a timely manner. Remember, there's nothing wrong with aiming high, but it's equally essential to set objectives that meet your needs and expectations.
Clean and Declutter your space to make it more appealing to potential buyers
When it comes to selling your home, first impressions are everything. It's important to create a space that potential buyers can envision themselves living in, and a cluttered or dirty home can be a major turn-off. Take the time to declutter and deep clean your space before listing it on the market. Not only will it make your home look more appealing, but it can also increase its value. Start by getting rid of any unnecessary items and organizing what's left. Clear out closets and pantry shelves to give the impression of ample storage. Then, clean every nook and cranny – from baseboards to dusting light fixtures – to give your home a fresh new look. Putting in the effort to clean and declutter your space can pay off big in the long run.
Determine a competitive market price that reflects the current market conditions
In today's market, it's more important than ever to determine a competitive price for your product or service. Whether you're a small business owner or a larger corporation, understanding the current market conditions and how they impact pricing is crucial. By factoring in variables such as supply and demand, competition, and economic trends, you can arrive at a price point that not only reflects the current state of the market but also sets you apart from the competition. Taking the time to conduct market research and analyze the data can ultimately lead to greater profitability and success. So don't settle for guessing when it comes to pricing your product or service – do the research and set yourself up for success.
Make necessary repairs and renovations to increase the value of your home
Your home is likely one of the biggest investments you will make in your lifetime. As time goes on, wear and tear is inevitable and can greatly affect its value. By making necessary repairs and renovations, not only will you increase the value of your home but also improve its functionality and aesthetic appeal. Replacing old and outdated fixtures, repairing leaky pipes or damaged roofs, and repainting walls can all make a significant difference in the eyes of potential buyers. Not only will the value of your home increase, but you'll also enjoy the benefits of a more comfortable and attractive living space. So don't wait, take the necessary steps to improve your home's value today!
Stage your house for maximum appeal with modern furniture and accessories
When it comes to selling your home, first impressions are everything. That's why staging your house for maximum appeal is a crucial step in the selling process. By incorporating modern furniture and accessories, you create a space that feels fresh, vibrant, and inviting. Whether it's updating your living room with a sleek new sofa or adding colorful accent pieces to your bedroom, strategically chosen furnishings can make all the difference. By presenting your home in the best possible light, you'll not only attract more potential buyers, but you'll also increase the value of your property. So why not give your home a stylish makeover and reap the benefits of a beautifully staged space?
Take high quality photos of your space, both inside and out
Capturing the essence of your space is an art form in itself. Whether you're trying to showcase a cozy reading nook or flaunt your stunning backyard, taking high quality photos is key in conveying the beauty and charm of your surroundings. Inside, aim for natural lighting and decluttering to enhance the appearance of your space. Outside, try to capture different angles and use the surrounding landscape to your advantage. With the right equipment, composition, and attention to detail, you can transform your photos into polished masterpieces that truly do your space justice. So go ahead and snap away – your space deserves to be celebrated!
Selling your home can seem like a daunting task, but if you clarify your goals, clean and declutter your space, determine a market price, make necessary repairs and renovations, and professionally stage the house for photo shoots, you can significantly improve the appeal of your home. Keep in mind that good photos will always become a priority for prospective buyers when considering whether to purchase or not. Remember to always stay versatile in pricing – and it wouldn't hurt to reduce the suggested price to attract more buyers while keeping up with the current market trends. All these are essential steps to help you successfully sell your house fast. If you want to ensure that all these processes are completed without any hiccups though – DealHouse is here right at your service! With our team of experienced real estate professionals by your side every step of the way, we guarantee you will be able to have an effortless selling experience. So don't delay any further – put in that call now and let us help you sell my house fast! We buy houses. Sell your house fast with DealHouse!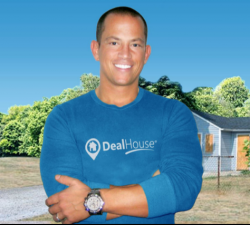 Latest posts by Chris Chiarenza
(see all)