The "For Sale By Owner" Home Selling Model: Is it a good idea?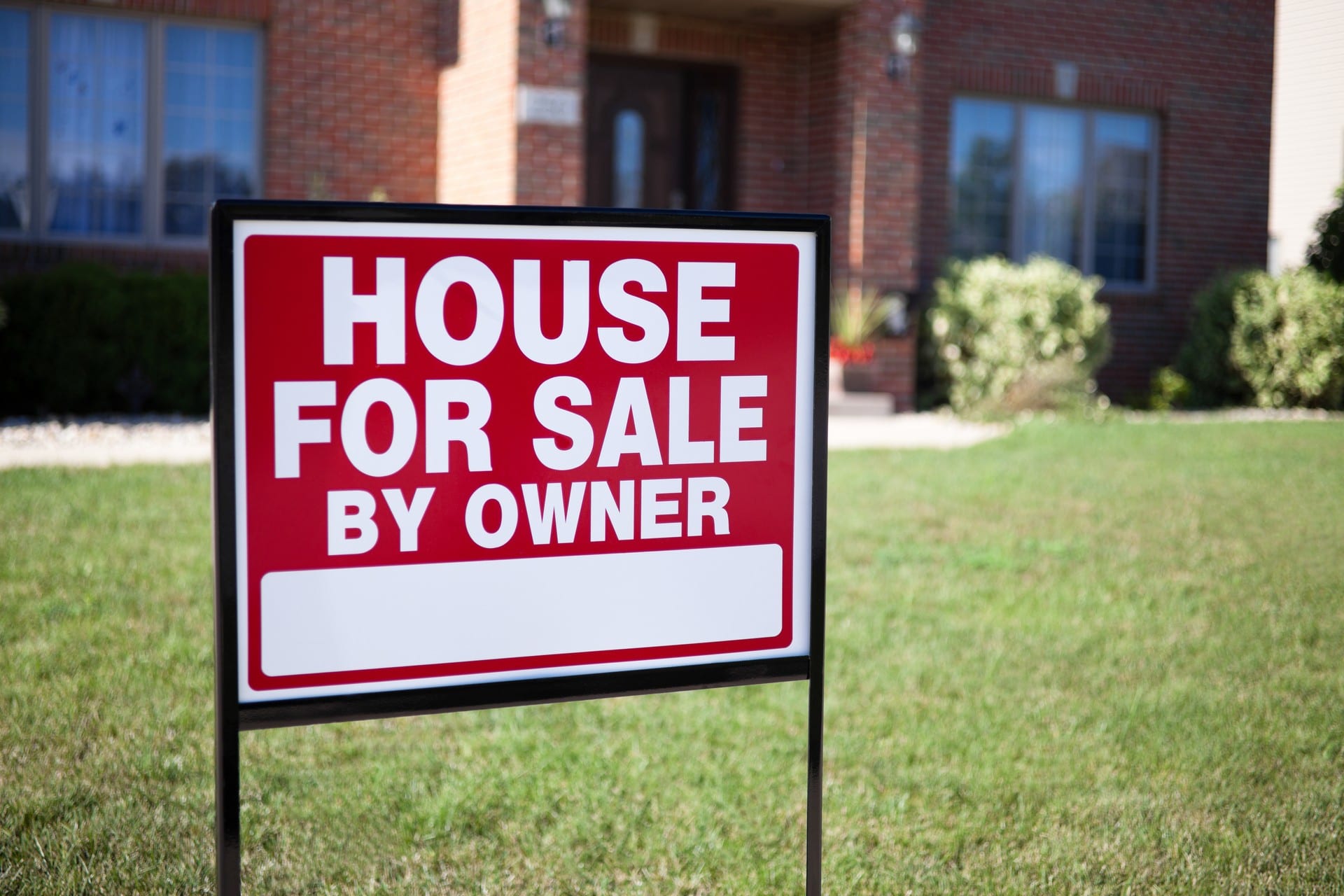 The "For Sale By Owner (FSBO)" home selling model. Is it a good idea?
Your home, probably your most significant asset, is about to go onto the selling block. The question is, which block is best for you? 
Traditional marketing through a realtor is the line of least resistance – so it seems at first. Why not let a professional do all the heavy lifting? Soon it becomes clear, that's not entirely the case. You are still compelled to get your hands dirty and tolerate substantial frustration and inconvenience – not to mention pre-selling expenses of up to $5000. 
Then, there's the realtor's commission, of course (i.e., around 6%). They say, and it's quite true, that traditional selling of residential real estate can go as high as 12% when all is said and done with a realtor in tow. It includes contingencies and transition expenses – items most home sellers only realize at the end.
The initial fallback position is "FSBO"
It's an option that's caught the home seller's attention in recent years. In essence, it means you function as your own realtor – but to save what? The answer is likely around 3% on the face of it.
Why not the total commission? Because realtors represent 88% of home buyers, thus demanding a 50% cut of the full comm for the majority of closed sales. The chances of the "FSBO" route, versus traditional, versus the modern DealHouse model taking the market by storm is the subject of this article. Here is our overview:
Selling with a realtor, or by yourself unaided, still requires interfacing with regular homebuyers. The question is, can you get the same interest in your home that a registered professional realtor can, and follow-through in the right way?
Let's cut right to the chase – most probably not. It's a bad idea to go for a do-it-yourself realtor project if the primary goal is only to bypass a 3% cost item. The big negatives are:
You can't promote effectively on the MLS unless you solicit the assistance of a realtor for a fee. Unless you're visible on all the big search sites like Realtor. com, the chances of getting the attention you urgently need are limited.
The most popular FSBO promotional technique (35% of the time) is the good old yard sign or word-of-mouth (24%) – relatively primitive by today's standards. Considering that only 6% or so of FSBO marketers succeed in selling it's not encouraging. 
In 2016, the average FSBO home sold for $190,000. Compare this to the typical realtor-assisted home that sold for $249,000 (a difference of 31%) in the same year. These stats from the National Association of Realtors (NAR) are further proof that "FSBO" may be "cent-wise, but dollar-foolish". 
Zoning in on the right comps is a challenge, which leads straight to the next point.
Inaccurate representations that home buyers may indeed rely on can land you in legal hot water. Who's checking that grey area for you?
Hot properties often include high-def images and 3-D video tours – provided at discounted prices or even free-of-charge by a realtor. On your own, there's not a chance of getting a perk like this.
Curb appeal, decluttering, and renovation assessment is all on you. There's no modification or balancing advice when functioning as a FSBO. The expense of it, either way, is yours.
You may get too emotionally involved with prospects. Every time they pass through the home, comments hit your ears in loud whispers or via casual talk. It'll make your blood boil, especially when it opens up sensitive spots. One of the most significant functions of a realtor is buffering you from this hurtful chatter to keep logical negotiation in the game.
In the pending period between receipt of an offer and closing, there are probably building inspections, home assessments, and mortgage contingencies. Navigating these waters pays for the traditional 3% comm on their own. It can be a harrowing time, and the volatility knows no limits.
Here's a massive obstacle: all federal, state, and city regulation/laws that converge on your declarations when presenting to prospects. It's second nature to a realtor's job description, whereas you may need an attorney in your corner without one.
How long are you expecting to be in the sales process? The average is sixty-five days, not counting projects that don't make it to the end. It can extend three times longer. If you need urgent cash, FSBO is not the way to go.
Unless you're a realtor yourself (now or in the past), going solo is problematic. We don't advise it. The big mistake is underestimating what an excellent realtor can do for you, versus your personal novice-like efforts.
By the time you've added up the bits and pieces costing you money to smooth out the rough edges left by a realtor's absence, the 3% saving has probably disintegrated. These include not being on the MLS, promoting in other areas (e.g., neighborhood flyers), and backtracking on multiple elementary errors.
There is a case for FSBO in a very narrow window
Let's say that you, somehow, as the owner, know of a very focused group of potential buyers, hot on the trail for your type of home in your neighborhood. You can get to them quickly, seamlessly, and without undue hassle. Under those circumstances, possibly it works, but otherwise mostly not. 
Going the DealHouse way is the best of all worlds
In the first instance, DealHouse has a limited geographic focus on Long Island cities like Commack, Saint James, Coram, Port Jefferson S, and any location in the list below in Nassau and Suffolk Counties. However, reputable entities are adhering to similar models elsewhere in the USA, so persevere with your research and find them.
The most impressive features of working with DealHouse, cover multiple aspects of convenience and saving money:
DealHouse (DH) is a professional in every facet of real estate purchasing and selling. It knows about all the relevant laws and regulations and takes every step to ensure they do not adversely impact the process.
The months that it takes to close a deal through traditional or FSBO routes reduce to days with DealHouse. Indeed, you get a firm offer in your hands within twenty-four hours of contact. There's hardly any time for emotion to rattle one, outside of the final number (more on that below).
DealHouse's offers look past unattractive curb appeal, interior aesthetics, and cosmetic renovations without penalizing the homeowner. The other two methods, in contrast, can hardly function without them.
Home inspection (HI) precedes the DH offer and once done, it reflects on the bottom line with a reasonable deduction.
In other words, HI can't come back to bite the seller during the pending period. Moreover, home assessments and mortgage contingencies never enter the picture because DH bypasses both obstacles like they were never there.
DH cuts out 100% of the realtor's commission, and all the frustrating reductions to address contingencies. DealHouse and traditionalists are probably on the same page when it comes to renovations of severe defects like mold, broken windows, HVAC issues, and the like.
It brings us to the offer you're likely to see from DH: The company starts with comparables in your neighborhood, in similar locations. Their assessors give cognizance to upgrades that add to buyer value. From that number, DH deducts all assessed inspection costs or allows you to rectify them.
Yes, the company buys and sells houses for a profit. However, when you get into the nuts and bolts of its offer to you, any money DH makes in the deal should be less than the costs saved. That is, versus traditional or FSBO strategies as seriously considered options.
What does the DealHouse Management have to say on this subject?
DealHouse prides itself on forwarding cast iron offers to its prospects, for fast cash, without lowballing anyone. Moreover, we relieve stress and buy you convenience by the bucketful. There are skeptics, but these disappear once they see that quick cash-only deals are roaring ahead in popularity. For example, the Internet only this week was full of searches as seen below:
selling home to investor  
sell my home quickly 
house cash buyer     
sell your home for cash 
sell property quickly  
selling your house yourself  
auction my home  
selling my house quickly  
buy my house fast    
company that buys homes  
company that buys house  
sell home fast  
sell houses quick  
cash offer on a house  
sell your home in 7 days  
quick sale of home  
Past client reviews vouch for our dependability, integrity, and other vital attributes, especially around our offer procedure. If you have any questions, we'll answer them with full transparency. The benefits of working with DealHouse are compelling from every angle.
We attract clients that are after fast cash without giving up on their most important asset. Alternatively, clients that have had frustrating experiences with FSBO and traditional realtors love our robust way of doing things.
Our selling process takes the second-guessing out of your thinking with an easy-to-understand offer that makes sense to most.
Contact us, and we'll be there within hours to make an onsite inspection. You'll have a cash offer that nothing can disrupt soon after that. You'll be impressed with a fair and transparent market valuation and in line with comps in your neighborhood.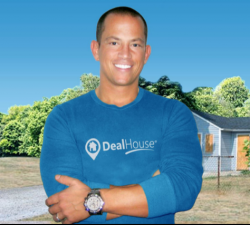 Latest posts by Chris Chiarenza
(see all)