The Pros and Cons of Selling Your House to Cash Home Buyers
Selling your house is an exciting yet stressful process. Determining the right course of action can be hard, particularly with all the factors you need to consider – such as finding a real estate agent, deciding on a list price, preparing your home for showings, and closing costs. Have you ever wondered if there are any alternatives to this lengthy process? If so, then cash home buyers may be the answer you're looking for! In this blog post we will explore some of the pros and cons associated with selling your house to these buyers in order to help give you further insight into whether or not it's a good option for your needs. Let's get started!
The Pros and Cons of Selling Your House to Cash Home Buyers
Overview of Cash Home Buying Companies – What They Do and Who They Are
Are you tired of all the stress and uncertainty of selling your home through traditional methods? Maybe you're facing an urgent need for cash or want to avoid the lengthy process of selling through a real estate agent. Whatever your reason may be, cash home buying companies are here to provide a fast and hassle-free solution. These companies buy homes in any condition, locations, and price ranges, and they do it quickly, often closing within days. They not only save you time and money but also spare you the inconvenience and overwhelming paperwork that come with a traditional sale. Cash home buying companies cater to a diverse clientele, from homeowners facing foreclosure to those who inherited an unwanted property or need to relocate due to work. Regardless of your situation, these companies offer a convenient and stress-free way of selling your home.
Advantages of Selling to a Cash Home Buyer
Selling a home can be a stressful and time-consuming process. However, selling to a cash home buyer can reduce the stress and time it takes to sell your home. Cash home buyers are willing to purchase your home in its current condition, which means no repairs or renovations required. Additionally, they often close faster than traditional buyers, usually within a few weeks. This can be especially beneficial if you're looking to sell quickly due to financial hardship or a sudden life change. Selling to a cash home buyer also means no real estate commissions or closing costs, which can save you thousands of dollars. Overall, working with a cash home buyer can be a great option for those looking to sell their home quickly and efficiently.
Disadvantages of Selling to a Cash Home Buyer
Selling your home can be a difficult decision, and it's understandable that you want to have the process go as smoothly as possible. One option that many people consider is selling to a cash home buyer. While this can seem like an attractive choice, there are some potential drawbacks to keep in mind. For one thing, you may end up receiving less money for your home than if you were to sell it on the open market. Additionally, cash home buyers may not always be reliable or trustworthy, and you could run into unexpected problems or delays throughout the process. Ultimately, it's important to carefully weigh the pros and cons before making a decision about how to sell your home.
What to Expect from the Process of Selling to a Cash Home Buyer
Selling your home can be a daunting task, filled with uncertainty and stress. Luckily, cash home buyers offer a quick and easy solution for those looking to sell their property without the headache of traditional home selling methods. With cash home buyers, you can expect a straightforward process that usually involves a home inspection and a fair cash offer. They won't require you to make costly repairs or renovations, and you won't have to worry about the stress of staging your home or keeping it spotless for showings. Additionally, the transaction can be completed much faster and with less paperwork than traditional home selling methods. So if you're looking to sell your home with ease, consider selling to a cash home buyer.
Tips for Negotiating with a Cash Home Buyer
Selling a home can be a daunting task, and negotiating with potential buyers can seem even more intimidating. Cash home buyers add an additional layer of complexity to the selling process, as sellers often assume they'll have the upper hand. However, with the right tips, negotiating with a cash home buyer can be manageable and even beneficial for both parties involved. One important tip is to research the market, so you know what your home is worth before entering negotiations. It's also essential to remain calm and composed throughout the process, even if the buyer is pushy or aggressive. With some preparation and a level head, you can successfully negotiate a fair sale price with a cash home buyer.
Best Practices for Closing the Deal with a Cash Home Buyer
When it comes to selling your home to a cash buyer, it's important to have a clear understanding of the best practices for closing the deal. Firstly, be prepared to negotiate fairly on the price of the home. Keep in mind that cash buyers are typically looking for a good deal, so be willing to compromise if necessary. Additionally, it's crucial to have all necessary documentation ready and organized, such as the title of the house, any liens or mortgages, and proof of ownership. This will help to expedite the closing process and instill trust in the buyer. Finally, ensure that any repairs or renovations have been completed prior to closing, as this can be a determining factor in whether or not the cash buyer decides to purchase the home. By following these best practices, you can increase your chances of successfully closing the deal with a cash home buyer.
Cash home buying companies are an ideal option for selling your house fast, as is and for cash. There can be many advantages to selling to a cash home buyer including receiving a speedy offer and closing quickly on the sale. Disadvantages such as not being able to list the home on the open market and potentially not receiving top dollar should be given consideration prior to choosing this option. Being aware of the process from start to finish and understanding what will be expected can help with navigating through the entire transaction. Negotiating with a cash home buyer does not have to be difficult, if you utilize conversation skills, research their reputation, maintain control throughout the process, and leverage other competing offers. Finally when all is said and done best practices in closing the deal include being aware of any hidden costs involved in working with a cash home buying company as well as understanding that closing times vary by location. If you are looking for fast options with no hassle involved in selling your property then cash home buyers could be right for you! If this is an option that resonates with you take action now, Sell my house fast as is for cash to DealHouse. We buy any houses in any condition!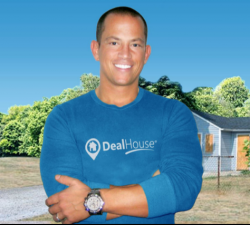 Latest posts by Chris Chiarenza
(see all)