The Role of Cash Home Buyers in Distressed Property Markets
With the US economy seemingly turning every corner, many homeowners who find themselves facing foreclosure are unaware of their options. With a traditional home sale, this can be complicated even under normal conditions; but in times of economic distress it can become overwhelming to navigate a path that ensures you're getting the most from your home sale. Cash buyers, particularly those who specialize in buying homes for cash during distressed property markets, offer relief and simplicity when selling a home – if one is willing to accept less than fair market value in lieu of making repairs or waiting out difficult sales cycles. That said, it's important to understand what these buyers do and how they may fit into your financial plan before committing yourself to this option. In this post, we'll take an in-depth look at the role cash buyers play in distressed property markets today and why their services may make sense for some sellers looking to unload their property quickly while avoiding hefty fees associated with traditional real estate transactions.
What Are Cash Home Buyers & How Do They Help Distressed Property Markets
If you've ever tried to sell a distressed property, you know it can be a frustrating and time-consuming process. That's where cash home buyers come in. These buyers are individuals or companies that purchase properties directly from homeowners, often in as-is condition and for cash. This can be a lifesaver for those trying to get rid of a property quickly or that needs significant repairs. Not only do cash home buyers offer a way out of a difficult situation, but they can also help boost the local real estate market by providing liquidity and improving neighborhood aesthetics. In short, cash home buyers are a valuable resource for distressed property markets.
The Benefits of Working with a Cash Home Buyer
Selling a home can be a stressful and time-consuming process, but working with a cash home buyer can alleviate some of that stress and provide numerous benefits. Cash home buyers offer a quick and hassle-free sale, often closing within days instead of months. They buy homes in their current condition, meaning you won't need to invest in costly repairs or updates to prepare your home for sale. Additionally, with a cash buyer, there is no need to worry about financing falling through, as they have the funds available to purchase your home outright. Perhaps most importantly, cash home buyers provide sellers with a sense of security and certainty in an uncertain market. Overall, working with a cash home buyer can simplify the selling process and provide numerous benefits for homeowners looking to sell their property quickly and conveniently.
Identifying the Right Cash Home Buyer for Your Needs
Selling a house can be both exciting and stressful at the same time, especially when you're looking for a cash home buyer. There are many cash home buyers out there who are willing to buy your property, but not all of them may be the right fit for your needs. When you're trying to identify the right cash home buyer, you need to consider several factors such as reputation, experience, responsiveness, and flexibility. A trustworthy cash home buyer should be transparent in their communication, reliable in their services, and willing to work with your timeline and needs. By finding the right cash home buyer for your needs, you can have a stress-free selling experience and feel confident that you're making the best decision for you and your household.
The Process for Selling Your Home to a Cash Home Buyer
Selling your home can be a stressful and overwhelming process, especially if you need to sell it quickly. Fortunately, there's another option: selling to a cash home buyer. The process is relatively simple and straightforward – usually involving only a few steps – and it can help you avoid the many headaches that often come with the traditional home selling process. Essentially, a cash home buyer will make an offer on your property as-is, meaning you won't need to make any repairs or updates. They'll take care of the paperwork and oftentimes will be able to close the sale within a matter of days, giving you the cash you need to move forward with your life. Whether you're facing financial difficulties or simply want to sell your home quickly and hassle-free, a cash home buyer could be the perfect solution.
Questions to Ask When Choosing a Cash Home Buyer
Selling a home can be a stressful process, especially if you're in a hurry. One solution is to opt for a cash home buyer, which can help speed up the process and simplify the transaction. However, choosing the right buyer is key. Before you sign any contracts, there are some important questions you should ask to ensure you make the best decision. For example, you can start by asking how the buyer plans to pay for the purchase, what sort of experience they have, and what sorts of fees and costs are involved. These questions can help you assess potential buyers and ensure that your home sale goes as smoothly as possible.
Recent Changes in the Distressed Property Market and the Impact on Cash Home Buyers
The distressed property market has undergone a significant transformation in recent years, and it's affecting cash home buyers in a big way. As a result of the COVID-19 pandemic, many homeowners are facing financial hardship, leading to an increase in distressed properties on the market. However, due to government intervention, including the moratorium on foreclosures and evictions, these distressed properties have not been able to go to auction, limiting the opportunities for cash home buyers. As the market evolves, cash home buyers must remain vigilant and adaptable to navigate the changes in the landscape to continue to find success in acquiring distressed properties.
In conclusion, cash home buyers can offer property owners an invaluable service in a distressed property market. Selling a distressed or inherited property to a cash home buyer offers a competitive sale price and the opportunity to close the sale quickly, often within days. Knowing the benefits of working with cash home buyers, alongside the process and steps involved is crucial in making sure you have identified the best cash home buyer for your needs. When evaluating multiple offers from different cash buyers, make sure you ask questions about their buying process, fees and services so you can identify the right one for you. Recently, some larger investors have become significant players in this market with numerous offerings that could create more competition and potentially better offers for homeowners it is important to stay alert on recent changes while researching for potential partners. If ever in doubt, DealHouse is a trusted name for those who want to sell their house fast for cash. We understand how hard it can be parting from something you've owned for years and we are here to make the entire process as hassle-free as possible.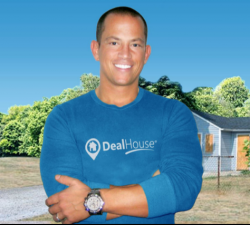 Latest posts by Chris Chiarenza
(see all)