The Ultimate Guide to Fast Home Sales When Relocating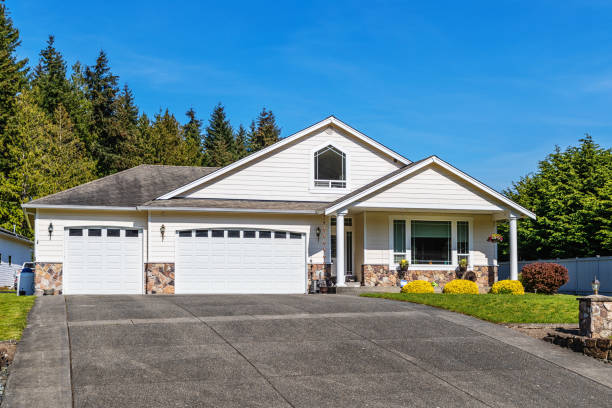 Relocating can be an exciting new chapter in one's life, but it also presents a series of logistical challenges. If you own your home, one of the most pressing challenges is often selling your property in a timely manner. A swift sale minimizes the stress of moving, helps in maintaining financial stability, and can also play a pivotal role in determining the success of your relocation.
The Ultimate Guide to Fast Home Sales When Relocating
This comprehensive guide aims to arm you with actionable strategies and insights to expedite your home sale when relocating.
1. Understand the Market Dynamics
Seasonality: Traditionally, spring and summer are peak real estate seasons. Longer daylight hours allow for more showings, and families often prefer to move when children are on summer break. Understanding these seasonal trends can help you time your listing effectively.
Pricing Strategy: Analyze recently sold homes in your area with similar features to get a gauge on pricing. Overpricing can deter potential buyers, while underpricing can lead to financial loss. A Comparative Market Analysis (CMA) can be handy.
Inventory: A market with more buyers than sellers (low inventory) usually means higher home prices, faster sales, and sometimes even bidding wars. Conversely, a market favoring buyers (high inventory) might require more incentives and flexibility on the seller's part.
2. Get Your Home Sale-Ready
Professional Staging: Stagers design homes to appeal to the widest audience, enhancing its best features. They can help potential buyers visualize themselves living in the space.
Declutter: A clutter-free home appears larger and more inviting. Rent a storage unit if necessary to keep excess items off-site during showings.
Repairs and Upgrades: It's easier to sell a home that's turnkey ready. Major upgrades might not always provide a return on investment, but minor touch-ups can significantly boost appeal.
3. Boost Curb Appeal
Landscaping: A well-maintained garden can significantly increase a home's value. Consider adding colorful flowers or new mulch to beds.
Exterior Repairs: A home's exterior is a precursor to its interior. Ensure it's inviting and free from visible defects.
Front Door: Your entryway sets the tone for the entire viewing experience. Make it memorable and welcoming.
4. Opt for Professional Photography
Hire a Professional: They have specialized equipment and knowledge to make rooms look spacious and bright.
Include Various Shots: Highlight unique features, like a fireplace, custom cabinetry, or scenic views.
Consider Virtual Tours: Especially relevant in today's digital age, virtual tours can attract remote buyers or those wanting to minimize physical visits.
5. Market Aggressively
List on Multiple Platforms: Exposure is key. Platforms like Zillow, Realtor.com, and Trulia are just starters. Local classifieds and community boards can also be effective.
Use a Realtor: Their expertise, network, and access to Multiple Listing Service (MLS) can be invaluable.
Host Open Houses: They allow for mass showings in a short time and can create a buzz around your property.
6. Be Flexible with Showings
Accessibility: Buyers often work around tight schedules. Being accommodating can make or break a sale.
Remote Access Tools: Consider lockboxes or smart locks to allow realtors to show the property even in your absence.
7. Negotiation is Key
Be Open: A swift sale often requires compromise. Have a bottom line, but be prepared to make some concessions.
Response Time: A quick counter-offer shows you're serious about selling and can keep the momentum going.
8. Consider Alternative Selling Strategies
Auction: Auctions can create a sense of urgency among buyers and expedite sales. However, they might not always fetch the best price.
Real Estate Buying Firms: These 'We Buy Houses for Cash' firms offer quick sales but usually at a reduced price.
Short-Term Rentals: Platforms like Airbnb can provide an income stream if immediate sale isn't possible. However, being a landlord comes with its own responsibilities.
9. Legalities and Documentation
Title Deeds, Tax Records, and Other Documents: Having these on hand speeds up the transaction process.
Disclosure: Many states require sellers to disclose potential issues with the property. Honesty here can prevent legal hassles down the line.
10. Relocation Assistance Programs
Employer Programs: Some companies offer support, including realtor recommendations, packing and moving services, or even covering certain costs.
Buyout Programs: In rare cases, if a sale is critical for a job relocation, employers might buy the property outright.
11. Psychological Preparedness
Emotional Attachment: Understand that potential buyers won't have the same emotional connection to the home. They might negotiate aggressively or provide feedback on changes.
Stress Management: Relocating and selling simultaneously can be stressful. Engage in relaxation techniques, stay organized, and consider seeking professional guidance if feeling overwhelmed.
Conclusion
Relocating and selling a home are significant milestones in one's life. While the process can appear daunting, with the right strategies, understanding of the market, and emotional preparedness, the journey can be made smoother. Leveraging professional services and alternative selling strategies can be pivotal. Companies like DealHouse offer innovative solutions tailored to today's market, ensuring homeowners get the best value while minimizing stress. As you embark on this new chapter, remember to stay informed, be flexible, and seek expert advice when necessary, ensuring a seamless transition to your next adventure.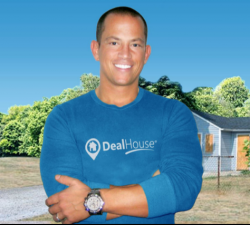 Latest posts by Chris Chiarenza
(see all)