The Ultimate Guide to Finding the Right Cash House Buyer for You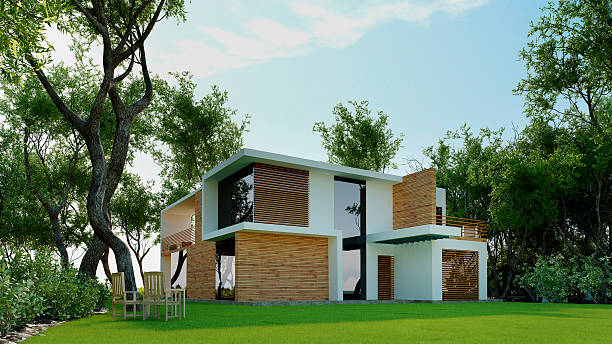 Are you considering selling your house but don't want the hassle of listing it on the market? Are you looking for a way to simplify and speed up the process without sacrificing profits? If so, then cash house buying is an attractive option! Selling your home for cash might sound intimidating, but with the proper guidance, it can be surprisingly easy. In this ultimate guide to finding a reputable cash house buyer that meets your needs, we go over every step of how to land on the best deal possible. Get ready to learn why going with a reliable cash investor may be right for you –– and what questions you should ask before signing any agreement.
The Ultimate Guide to Finding the Right Cash House Buyer for You
Determine what kind of cash house buying situation you are looking for
When it comes to buying a house, there are many different cash house buying situations that you may find yourself in. Whether you are looking for a cash deal with a quick close, or you are looking to buy with the expectations of negotiating the lowest price possible, making sure you understand the situation that makes the most sense for your needs is essential. Take into consideration costs related to inspections and closing fees when considering options. Searching for a realty professional who specializes in cash house sales can be helpful as they may have an understanding of changes in the market or other mortgage policies that could influence your purchase. Ultimately, the decision will depend on what is comfortable and feasible for both parties involved.
Research potential cash house buying companies and compare their services, fees, and reviews
It is important to do your due diligence when it comes to researching cash house buying companies. Doing research can help homeowners compare customer service, fees, and reviews for different potential companies. Different house buying companies vary with the services they offer and how much they charge clients. As such, prospective customers should read through reviews on various websites and inquire directly with the customer service teams of their preferred companies to understand the full range of services offered. Additionally, customers should be sure to research any extra costs that may be associated with their decision-making process. By thoroughly researching potential cash house buying companies ahead of signing a contract, you can be assured you are working with reputable buyers who will offer you maximum value and excellent customer service.
Make sure the company is reputable and trustworthy by checking out online reviews or asking friends
When it comes to selecting a reliable business partner or service, you need to make sure that the company you are considering is reputable and trustworthy. An easy way to determine this is by conducting basic research on the organization. You should check out online reviews, as well as ask your friends and other people in your network for their opinions. By taking these steps, you can be confident you are making the right choice so that your project can be completed successfully.
Ask questions to get an idea of what they can offer you in terms of pricing and terms
Asking questions is a great way to get an understanding of what options are available when it comes to pricing and terms. Start by asking basic questions such as, how much does the product cost? And how long do I have to pay for it? You can then move onto enquiring about any additional fees pertaining to the purchase, or perhaps other discounts available for longer term payments. Making sure that you understand all the offers on the table is essential in making a smart purchasing decision.
Consider any additional costs that may come with the sale such as closing costs
When it comes to buying or selling a property, it's important to consider all the costs that come with the transaction. Closing costs are often overlooked and can be very costly if not taken into account. They usually include fees for lawyer services, title insurance, inspections, and recording fees. Buyers need to make sure they leave room in their budget for these additional costs; without them, they may not be able to complete the sale of the home. Being aware of these costs will require a bit of research and can include everything from deed preparation fees to taxes. Paying attention to closing costs is essential when making an informed decision about any real estate purchase.
Get everything in writing, including a timeline and estimated closing date
When facing any major purchase, it is crucial to get everything in writing. Whether it be a home, car or other large expenditure, be sure to include a timeline and estimated closing date into your paperwork. This can be difficult if you are dealing with numerous outside parties such as banks and lawyers, however it is important for all involved to have an understanding of when the sale will be completed. Negotiate these details up front and recognize that timelines can often change, especially if there is an unexpected delay from one of the stakeholders. Knowing what to expect throughout the process makes it much simpler to anticipate any issues before they arise.
Selling a home can be overwhelming, especially when looking for cash house buyers. However, with the right preparation and research, it doesn't have to be. By doing research into different cash house buying companies and understanding what kind of scenario you are looking for in terms of cash home sale, you can make sure you find the best possible buyer for your home. Plus, by getting everything in writing including the timeline and estimated closing date, you can help ensure that all parties involved come away with what they want from the transaction. At DealHouse, we work hard to provide top-notch service and peace of mind with our cash house buying services. With no fees or commissions and fast offers on houses, you can trust that at DealHouse we will do our part to make this process as stress-free as possible. Do not hesitate to reach out today if you're considering selling your house for cash!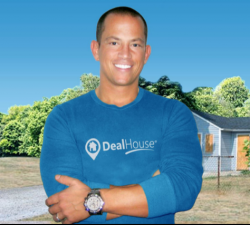 Latest posts by Chris Chiarenza
(see all)