Things Home Sellers hate about working with Realtors, and the best way to push them aside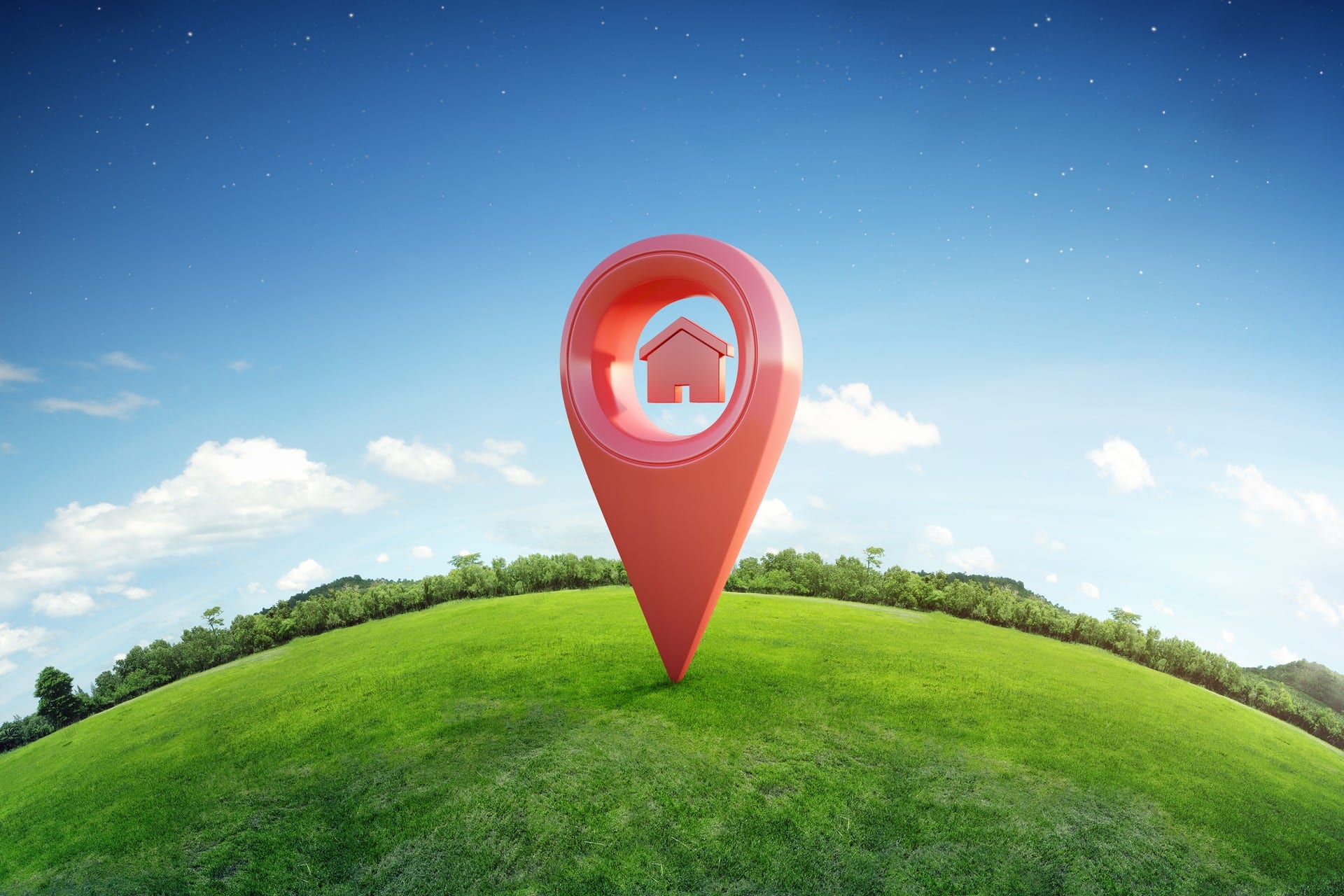 Things Home Sellers hate about working with Realtors, and the best way to push them aside.
When you hire a realtor, you should bank on an action-packed, average sixty-five-day sales cycle, not counting listings that fall way – a frequent event. If your pricing is off-kilter, the home may take many more months than two before a sensible offer is received.
Deciding to sell your house the traditional way is not for the fainthearted. The path forward is likely to be anything but smooth. For most, it has a way of denting wallets and turning regular schedules upside down.
We've researched the most irksome peeves when you decide to offload your home at a fair price, and provide methods to offset them. Here are the biggest frustrations that drive home sellers nuts: 
1. Undue stress, all day, most days
Even with reputable realtors on your side, so much falls on your shoulders. A few examples include decluttering, enhancing curb appeal, renovating iffy spots in the home, and dealing with walkthroughs and show days. These are by no means the beginning and end of it.
Selecting the right realtor is in itself a testing experience, negotiating commission terms, dealing with offer contingencies, home inspections, and problematic appraisals escalate the pressure. It all converges on sleepless nights and continuous daily interruptions, culminating in an unpleasant happening that's nothing to look forward to.
2. "I thought my home was fine the way it was" – what a shock finding out it's not
A realtors' job is creating the line of least resistance. It calls for whatever is necessary to get more eyes on the real estate, and it doesn't come cheap. Storage facilities for clutter cost money, but nothing compared to roof repairs, pulling up linoleum flooring, replacing it with modern laminates, modernizing the kitchen, painting over the outdated "ugly" pink walls, and staging with decorator-standard furnishings.
Before you look around, you've spent thousands of dollars out of an already thin bank account, and nobody has viewed the home yet. You read somewhere that preparation expenses are a waste of time because new owners sweep clean anyway, imposing their taste on the residence. It understandably drains your confidence in the process.
3. What's wrong with these people? Can't they see what I see?
Who can account for taste? Your sense of decoration unnoticed and, even worse, cited as a turnoff hits where it genuinely hurts – in your heart. Remove yourself from the walkthroughs and the show days if the remarks are too upsetting.
Also, take the realtor's negative feedback with a pinch of salt. There's no winning when it comes to pleasing your audience. Remember, you only need one interested party to like what it sees. 
4. Lowball offers, "tire-kickers," and the like.
Face facts; when you put your home out there, it's going straight into the lion's den. Buyers will try anything to get traction but pay the least possible. They don't care about fair-value, comps, and similar concepts that theoretically keep things in balance. In practice, there are no rules.
Savvy buyers start low, knowing it's part of the game, and are generally ready to go higher. How much higher depends on your reaction and the negotiating skills of your realtor.
For example, intimations of desperation will put the initiative in the hands of the buyer. A realtor only looking to get the deal closed and move on will certainly not help your cause.
5. Post-offer volatility
Even if the offer goes through smoothly, vigilance is the keyword. It's too early to celebrate when offerees are niggling about repairs of this and that. When they insert contingencies that surround a professional home inspection, appraisal, and successful mortgage application, go to high-alert mode.
One huge deviation you should avoid 99% of the time – conditional offer on the buyer selling their home. Any of these obstructions can veer the deal off the rails at a breakneck pace. A closing isn't a closing until the money is in the bank.
6. Unexpected cost items creeping in all through the process
Going into the realtor driven process, you thought you're in for the realtor's comm and perhaps a few extra dollars. No sir! evidence shows that when all is said and done, aggregate expenses for sellers range as high as 15% of the final sales price and close to 10% on average.
Moreover, it excludes extraordinary compromises when the home doesn't assess well, and you have to come down in price. The sacrifice in such instances can be devastating.
When deals abort, it usually connects back to the period after a seller submits an offer. Home inspections and contingencies that turn ugly can burst one's bubble, creating a new reality that's unacceptable to either party. It only takes one to make the offer go south.
Combat all the negatives and still get a good offer
Here's the good news for Long Island residents living in Suffolk and Nassau Counties, or families looking to relocate there. If cities like Amityville, Seldon, West Islip, Wyandanch, Farmingville, Coram, or Oakdale resonate with you, or any in the list below, a revelation awaits you.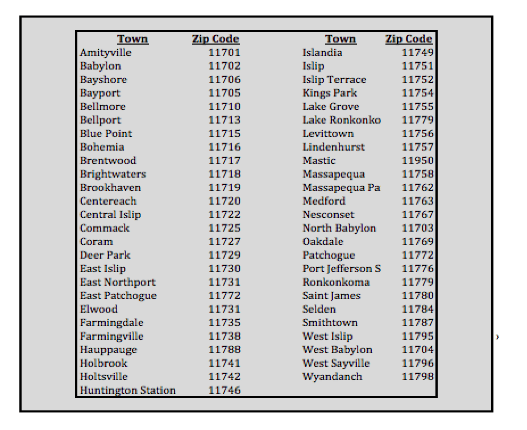 DealHouse, an alternative marketer of homes, has a seamless solution to all your fears and hates. Contact us and never look back or expose yourself to the harrowing experiences highlighted above. Here are all the crucial characteristics that focus on our broad capabilities:
Connect to us and get a reliable, unconditional offer within twenty-four hours. The bottom-line on this aligns with a fair market value that compares favorably to the best offers obtained after accounting for costs through traditional realtors.
Keep in mind; we cut out probably 80% of the expenses incurred in going the realtor route, which gives us more than enough room for our profit on reselling your home. To reiterate, our offers uphold the fair market value when everything is figured in.
DealHouse begins with comps for similar locations in nearby neighborhoods and inserts its calculations from that point forward. We don't try to lowball you, knowing that our reputation and your expectations need to coincide.
Yes, we conduct a professional home inspection, just like in the realtor process. The difference is that we do it before you receive our submitted offer. Once in, that's it. There's no coming back to look. You can depend on the offer being unassailable to any obstruction. Inspections categorically bypass and don't penalize factors like poor curb appeal, clutter, decor, and minor imperfections. We're looking for things like:
Holes in the sheetrock
Broken windows
Mold
Leaking roofs
HVAC defects
We quote all repairs at a reasonable cost, or it's left to you to rectify them. Either way, they decrease the starting value, but no more than a traditional home inspection would do. After taking the estimated 10%, realtor strategy costs saved, we know you'll agree the offer is fair and square. 
Skeptics try to cast doubt on our legitimate status as a substantial real estate marketer. The evidence indicates that we lead in the Long Island region, and stand proudly with similar entities throughout the USA.
Internet searches channeled daily are living proof that home sellers are looking for better, faster, hassle-free, and more lucrative ways to market their valuable property assets. 
Please peruse the following Google flow-through over only a day or two:
sell homes for cash  
sell house fast for cash  
cash for real estate  
sell my homes fast    
who buys homes for cash 
sell our house fast    
sell my house cash  
cash offer for house    
sell my property fast    
sell your home as is  
we pay cash for your house  
quick house selling  
The DealHouse benefits are creating a stir that's undeniable. Our transparency is clear to all relevant parties and every frequently asked question is addressed with the highest regard. Go no further than our client reviews for ultimate peace of mind. 
Contact us, and we'll be there within hours to make an onsite inspection. You'll have a cash offer that nothing can disrupt soon after that. You'll be impressed with a fair and transparent market valuation that's in line with comps in your neighborhood.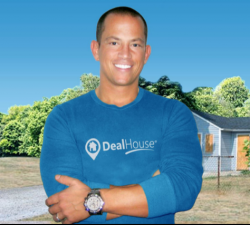 Latest posts by Chris Chiarenza
(see all)