Tips for selling your home in spring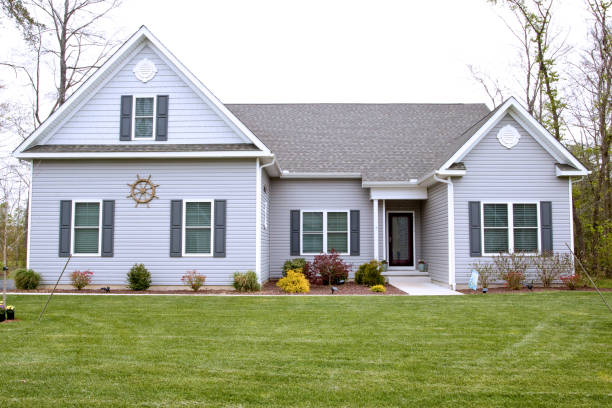 Are you thinking of selling your home this spring? Congratulations! You've made a great decision – it turns out that spring is one of the best times to put your house up for sale. Now, making sure that a successful sale goes through isn't as easy as slapping a "For Sale" sign on your front yard. But never fear – with some expert tips and careful preparation, you can be well on your way to achieving the highest price possible for your property this season. So read on to learn everything you need to know about how to sell in the spring so that you can make an informed decision about what's best for you and your home!
Curb appeal – spruce up the front of your house with fresh paint, flowers, and outdoor furniture
One of the most inspiring ways to give your home a facelift is to work on its curb appeal. A few strategic changes can make all the difference in bringing out the natural beauty of your house. Consider repainting the walls, or maybe adding a window box with colorful planters for an eye-catching detail. Plant some lovely annuals in the front yard and perhaps arrange a few stylish outdoor furniture pieces around the perimeter of your home to create an inviting atmosphere. In no time, you'll have transformed your property into an oasis that will draw compliments from passersby and friends alike.
Light it up – replace old light fixtures with modern ones that fit your home's style
It's amazing how much of an impact a light fixture can have on the look and feel of your home. Let your light fixtures replace their outdated counterparts, breathing life into each room. With a variety of colors, styles, and sizes on the market today, you can find fixtures that fit just right with your existing decor; from traditional favorites to more modern looks, you'll be sure to find something that catches your eye! Fresh modern light fixtures are a simple yet effective way to give any room in your house a unique style and personality. Let the light shine in – get new fixtures that show off some sparkle and illuminate all the beauty in your home.
Declutter – remove unwanted furniture and items that don't bring value to the house
Decluttering can be a daunting task – especially when it comes to the furniture and items in your home. Removing unwanted pieces may seem like an unnecessary hassle, but it can actually bring amazing changes to your living space. Deep cleaning is essential for keeping things clear, refreshing the environment and creating more harmony in the home. Plus, by getting rid of extraneous furniture and items you don't need or use anymore, you'll be able to make room for things that really do bring value and enjoyment into your life! So if you're thinking about decluttering, don't hesitate – prioritize what needs to go and get organized!
Make small improvements – repair any damages to the walls or floors, add decorations like artwork or a rug
Making small improvements can be an effective way to brighten up a space. Whether it's patching a hole in the wall or replacing stained floor tiles, small repairs and renovations will go a long way in improving a room's appearance. In addition to repairs, consider adding decorations such as artwork or rugs. Art and other decorative elements can transform any mundane space into a beautiful sanctuary and give that extra spark of personality. With just a few simple changes you can create a unique and inviting atmosphere for visitors.
Get an inspection done before listing your home – this will help you identify any major problems in advance
Before listing your home, it's a great idea to get an inspection done. This will help you identify any major problems in advance, such as structural issues or outdated electrical wiring. Paying for an inspection ahead of time saves you the hassle and costs associated with having to fix these issues once the property is sold. It also helps buyers feel more confident since they know the property has been thoroughly checked out. Having the inspection done before listing your home gives you the peace of mind that comes from knowing that your property is up to standard and ready for sale.
Clean and organize – make sure the entire house is spotless before showing it off to potential buyers
Selling a home can be a stressful event, but one way to help lessen this is to make sure it is clean and organized. Potential buyers will be thoroughly impressed if the entire house looks pristine when they come for a viewing. Prior to showing your home, take the time to tidy up all the surfaces, vacuum every room and scrub down any areas that need extra attention. Put away toys and books that may be lying around and create an environment that feels inviting and open. Fix any scuffs on the walls or floors and replace any old lightbulbs that may need changing. Making sure your home is neat and well presented will leave a lasting impression with potential buyers. A little bit of effort could go towards increasing its value significantly.
Updating your home before showing it off to potential buyers is essential for increasing its value. Doing simple things like sprucing up the front of your house, replacing old light fixtures and decluttering it can make a difference when trying to sell. Be sure to check for and repair any damages, add decorations to the walls or floors that fit your home's style and clean out all unwanted furniture and items. The last thing you should do is get an inspection done before listing, this will help you identify any major problems in advance so that you can address them before putting it on the market. Remember that making minor changes, such as cleaning and organizing every corner of the house will also increase its appeal to buyers. Once everything is ready, list your house with confidence knowing that all necessary steps were taken! If you need an easier alternative, choose DealHouse to buy your house fast for cash without having the hassle of repairs.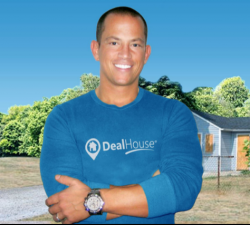 Latest posts by Chris Chiarenza
(see all)