Tips for Selling Your House Quickly While Going Through a Divorce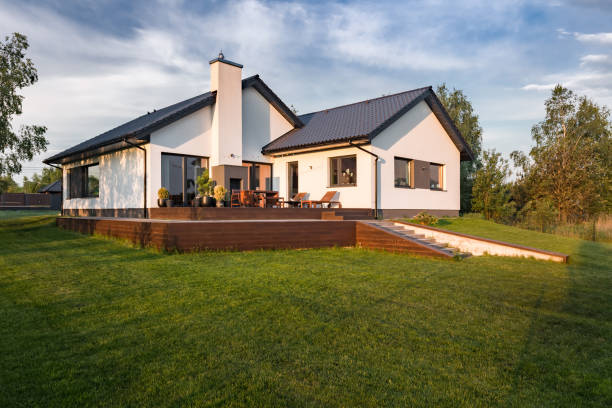 Going through a divorce is hard enough without having to worry about selling your house quickly and efficiently. When it comes time to part ways, not only are you faced with the difficult task of splitting up items and coming to terms with losing a relationship, but also dealing with logistical details such as finding a new residence for one or both parties. It can all seem so overwhelming, yet in many cases must be done quickly due to the nature of divorce proceedings. If you find yourself in this position, never fear! This blog post will provide insightful tips and strategies that will ensure you sell your home rapidly during this already challenging transition period. Read on for advice from experienced real estate professionals on how best to move forward with your property sale!
Get Professional Help – Hire a lawyer and real estate agent to help navigate the complex process of selling your house during a divorce
Going through a divorce is emotionally and mentally draining, especially if combined with the daunting task of selling your home. If you need help managing the process, hiring a lawyer and real estate agent can make a huge difference. With a legal expert at your side to review the agreements, you'll be able to approach this experience with confidence. Meanwhile, an experienced real estate agent will ensure that competitive prices are reached and contracts are met in order to get your house sold without any further stress. Hiring professionals may seem like an added expense but it's important to remember that their expertise will be invaluable during such a difficult time.
Price Your Home Competitively – Research the market in your area and price your house accordingly for a quick sale
To ensure a quick sale of your home, research the market in your area to accurately price your house. Compare it to similar homes in the local area that have recently sold and use current pricing trends as a guide. It's important to price your home competitively since buyers usually make their decision based on the relative value. Don't miss out on potential buyers by overcharging or dramatically undercutting the competition. Carefully consider all of the elements associated with selling in your area and trust an experienced real estate professional who can help you identify an optimal listing price.
Make Cosmetic Improvements – Add fresh paint, new flooring, declutter and update the kitchen to make it appeal to potential buyers
Updating your home before putting it on the market can be a smart option for sellers – and a great way to do that is by adding cosmetic improvements. A few changes such as a fresh coat of paint, new flooring, clearing out clutter and renovating the kitchen to look more appealing could drastically change the way potential buyers see your house. Such updates can help immensely in making your property seem like an attractive investment, enabling you to get better offers quickly. Ultimately, investing in simple cosmetic improvements is an effective way to add value and greater appeal to prospective buyers while selling your home.
Advertise Your Property – Post flyers, list your home on online sites, and take out ads in local newspapers to draw attention
Advertising your property can be a great way to draw potential buyers, who may not have heard about the house through word of mouth. You can post flyers around town, list your home on reliable online sites, and take out ads in local newspapers to broaden your reach. By doing this, you will be able to cast a wide net and make sure as many people as possible are aware that your property is for sale. If done correctly, it could mean securing a buyer in no time at all!
Showcase The Home's Strengths – Focus on the best aspects of the house, such as its location or private backyard
When looking for a home, it is important to consider the best aspects it has to offer. If you are considering this particular property, you should definitely focus on its strengths first. For example, examine its ideal location; whether it's in a quiet neighbourhood, close to desirable amenities or at a convenient distance from work. Similarly, check out the backyard and nearby outdoor living space – is there enough room for entertaining? Is it private enough to let the kids play around safely? Taking into account these features of the house can help decide if it meets your needs and expectations.
Move Out Quickly – Prepare for an expedited move to ensure that potential buyers can get into the property quickly after closing.
When there is a need for a speedy move, having adequate preparation is key. Before putting the property up for sale, make sure that all boxes are packed and ready to go as soon as possible. Room by room, make an inventory list of furniture, decorations and other items in the house so they can be categorized to simplify logistics. Additionally, any unwanted items can be sold or donated in advance to minimize how much must be moved out on moving day. Lastly, contact a reputable moving company well ahead of time so that the entire process goes smoothly when the home is ready to sell quickly. Preparation pays off with a successful and timely move out!
It can difficult to sell a house during a divorce, but with the right strategies it is possible. Getting professional help, competitively pricing your home, making cosmetic improvements to create appeal, advertising the property, showcasing its strengths and moving out quickly are key steps in selling your house during a divorce. With dedication and following these tips you can navigate through this process and come out successfully on the other side. But if you need help selling fast and don't want to go through the hassle of traditional selling methods, you can try an alternative option. Dealhouse offers cash for homes as is and helps customers sell their house in as little as 7 days without any real estate agents or closing costs. So if you need an easy escape from potential headaches associated with traditional real estate dealings – Dealhouse may be your best bet.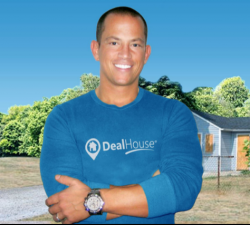 Latest posts by Chris Chiarenza
(see all)