Top 10 Strategies for Selling Your House Quickly: A Comprehensive Guide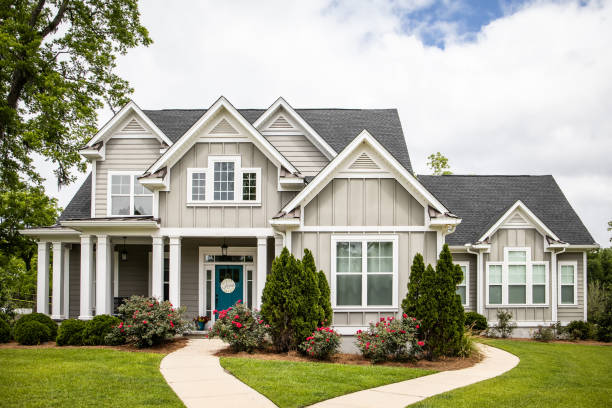 Selling your house fast might seem tricky, but it doesn't have to be. With the right steps, you can quickly find a buyer and get a good deal. Whether you're moving for a new job or wanting to buy a new home, getting your current house sold fast is a top priority. This easy-to-follow guide offers ten straightforward strategies to help you sell your house quickly without losing out on profit. We'll discuss pricing, improving your home's look, using the internet to your advantage, and even the benefits of hiring a real estate agent. So, let's jump in and get your house sold!
Price it Right Perhaps the most critical strategy in selling your house quickly is pricing it correctly. An overpriced house can deter potential buyers, leaving your property on the market for an extended period. To set a fair yet competitive price, consider hiring a professional appraiser, or consult with real estate professionals to understand the local market. Also, look at recent sales of comparable properties in your area to guide your pricing.
Improve Your Curb Appeal First impressions matter, and for potential buyers, that impression begins at the curb. Ensuring your home looks attractive from the outside can be an effective strategy to draw in potential buyers. Consider landscaping, repainting the front door, replacing the mailbox, or adding outdoor lighting to improve your home's curb appeal.
Stage the Interior Staging your home effectively can help buyers visualize themselves living there, thus increasing its attractiveness. Remove personal items and declutter to make the rooms feel bigger and more appealing. Consider professional staging services if it's within your budget, but even some minor adjustments, like fresh paint in neutral colors and strategic furniture placement, can make a big difference.
High-Quality Photos and Virtual Tours In today's digital world, most home buyers start their search online. High-quality photos and virtual tours are crucial in making your listing stand out. They showcase your home's best features and give potential buyers a sense of what living in the house would be like. Consider hiring a professional real estate photographer to capture your home in the best light.
Promote Your Home Effectively List your home on popular real estate websites, use social media to spread the word, and consider using targeted ads to reach potential buyers. An eye-catching, detailed listing description can also help attract potential buyers. Remember to highlight unique features and amenities that make your home stand out.
Offer Flexible Showings Being flexible with your showing times can increase the number of potential buyers who view your home, ultimately increasing your chances of a quick sale. Understand that prospective buyers may have a variety of schedules and offering showings on evenings or weekends can be beneficial.
Make Necessary Repairs Small issues like a leaky faucet, a broken tile, or a damaged window can turn buyers off. Making necessary repairs before listing your home shows buyers that the property has been well-maintained, potentially speeding up the sale process.
Negotiate Effectively Be prepared for negotiations, and try to remain objective during the process. Understand the local market conditions, and be ready to make some concessions to close the deal. A skilled real estate agent can be invaluable in this part of the process.
Provide a Home Warranty Offering a home warranty can be a powerful incentive for buyers, providing them with peace of mind. A home warranty typically covers the cost of certain repairs and replacements in the first year of ownership, making your home more attractive to potential buyers.
Work with a Professional Realtor A skilled, experienced realtor who knows the local market can provide valuable advice throughout the process. They can help with pricing, marketing your home, negotiating offers, and navigating the closing process. A good realtor has a network of contacts and resources that can help your home sell faster.
Selling your house doesn't have to be a drawn-out process. By following the right strategies, such as competitively pricing your home, enhancing its appeal, using effective online marketing, and partnering with experienced professionals, you can sell your property quickly and profitably. DealHouse is here to help guide you through this journey with expertise and support. Our goal isn't just to help you sell fast, but to ensure that you get a deal that meets your financial expectations. So, take the reins of your home selling journey today with these strategies and look forward to the next exciting chapter of your life. With DealHouse, a speedy, simple, and profitable home sale isn't just a possibility—it's our promise.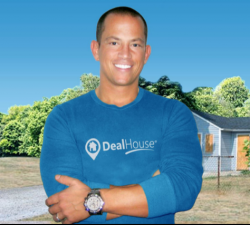 Latest posts by Chris Chiarenza
(see all)