Top Strategies to Sell Your House Fast in Today's Competitive Real Estate Market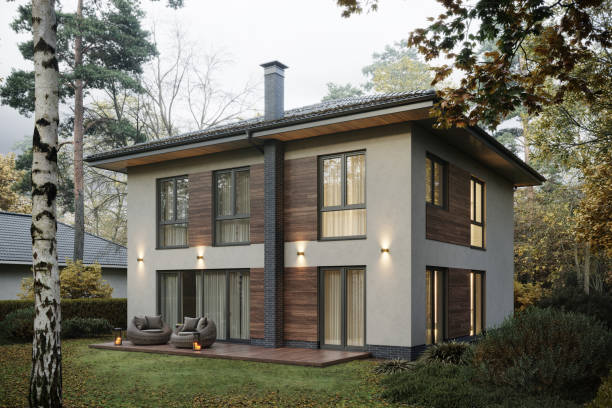 With housing prices at an all-time high, many homeowners are looking for ways to sell their homes quickly without breaking the bank. While it may seem like a daunting task in today's competitive real estate market, there are some strategies you can implement to give your house top exposure and get it sold within a reasonable amount of time. In this blog post, we'll take a look at five proven strategies that have been employed by savvy sellers and aspiring real estate agents alike; from prepping before listing, pricing correctly, upping curb appeal with staging tactics and more – don't miss out on these great tips to help sell your home fast!
Research local market trends and set a competitive list price
When it comes to selling your home, setting the right price can make all the difference. That's why researching local market trends is crucial. By taking a deep dive into the current state of the real estate market in your area, you can gain valuable insights about what other homes in your neighborhood are selling for and what buyers are looking for. Armed with this knowledge, you can then confidently set a competitive list price that will not only attract potential buyers but also ensure that you get the best possible return on your investment. At the end of the day, it's all about having the right strategy in place and staying one step ahead of the competition.
Make sure your home looks inviting to prospective buyers by doing a deep clean, decluttering, and staging
As a homeowner, you want to make a great first impression when potential buyers walk through the doors of your property. This means going above and beyond the usual clean up and organizing by doing a deep cleaning, decluttering, and staging your home. By putting in the extra effort, you can create an inviting atmosphere that will help prospective buyers envision themselves living in your space. So roll up your sleeves, put on a fresh coat of paint, and add some well-placed decor to create a home that draws in buyers and gets offers rolling in. With a little bit of elbow grease, you can turn your house into a buyer's dream home.
Host open houses frequently to attract as many potential buyers as possible
Hosting open houses is an excellent strategy to increase the number of potential buyers for your property. Not only do open houses offer a great opportunity to showcase your home, but they also allow prospective buyers to see the space in person and visualize themselves living there. By hosting open houses on a frequent basis, you increase the chances of attracting a diverse group of buyers at different stages of the buying process. This means that you have the potential to receive multiple offers, which can drive up the sale price of your property. So if you want to maximize your chances of finding the right buyer for your home, consider hosting open houses regularly and make an effort to create an inviting and memorable experience for your guests.
Take high-quality photos of your home for online listings
When it comes to selling your home, first impressions count! And in today's digital age, those first impressions are often made through online listings. That's why it's crucial to take high-quality photos of your home that truly showcase its best features. No matter how beautifully decorated your home is, if the photos are poorly lit or blurry, potential buyers may overlook it altogether. By taking the time to properly set up your shots, using adequate lighting and a steady hand, you can capture the true beauty of your home and entice those buyers to schedule a showing. Don't miss out on the chance to make a great first impression – grab your camera and start snapping those stunning listing photos today!
Promote your property on multiple listing services as well as social media platforms
Are you looking to sell or rent out your property? Make sure you promote it on multiple listing services and social media platforms! This will increase the visibility of your property and attract more potential buyers or tenants. By listing on multiple platforms, you cast a wider net and reach a larger audience. Additionally, social media platforms like Facebook and Instagram allow you to showcase your property with photos and videos, giving interested parties a better idea of what they could be getting. So, take advantage of these tools to spread the word about your property and get it noticed by as many people as possible.
Find creative ways to showcase the unique features of your home to stand out from the crowd
When it comes to selling your home, you want to make sure it stands out from the crowd. One of the best ways to do this is by showcasing its unique features in creative ways. For example, if you have a stunning view, try adding some outdoor seating to your backyard so potential buyers can enjoy it. Or, if you have a unique architectural feature such as a skylight or a fireplace, make sure it's well lit and draws people's attention when they enter the room. You can also create a themed room or area that showcases a specific feature, such as a bookshelf-lined reading nook or an at-home yoga studio. By highlighting these unique features, you're sure to make your home stand out and attract interested buyers.
Selling your home can be an intimidating process – from analyzing local market trends to selecting the right listing price, deep cleaning and decluttering, staging with furniture and decor, taking great photos, finding creative ways to promote your home across multiple sources and showcasing its unique features – there's a lot of work that goes into it! Taking a little extra time up front to do all those things is sure to pay off in the long run – you just have to know where to focus your energy. As a seller, you want the maximum return on your property. That's why understanding the latest market trends, making educated pricing decisions, preparing your home for sale and doing proactive marketing are key elements for success. To ensure that the sale process runs as smoothly as possible take advantage of all possibilities: open houses, multiple listing services and social media will help drive more prospective buyers. Lastly, if you're tired of waiting around for a buyer and need cash fast don't forget about DealHouse! We buy houses as is in any condition so you can walk away with the money you deserve without waiting any longer for someone to make an offer. Don't put it off anymore- start selling today!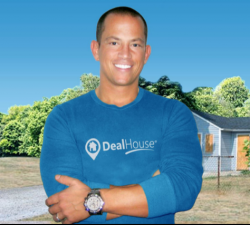 Latest posts by Chris Chiarenza
(see all)