We Buy Any Houses for Cash: The Pros and Cons of a Speedy Home Sale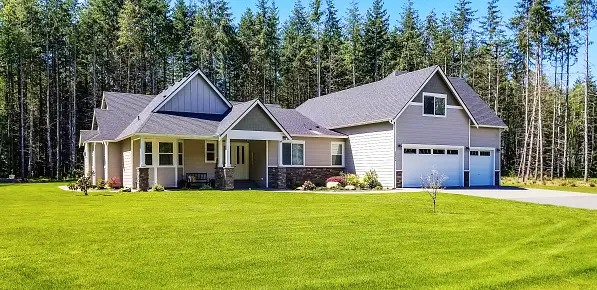 In today's fast-paced world, time is often just as valuable as money. When it comes to selling a home, traditional methods can take weeks or even months to complete—a time frame that's not always feasible for every homeowner. Enter the We Buy Any Houses for Cash companies, promising not just a quick sale, but also cold hard cash, often within a matter of days. The appeal is unquestionable: no endless viewings, no haggling, and most notably, no waiting. However, as tempting as these offers may sound, it's crucial to understand the full scope of what you're stepping into. Like any major financial decision, selling your home to a cash buyer has its pros and cons. This article aims to demystify the speedy home sale process, dissecting the advantages and disadvantages to help you make an informed decision that aligns with your needs and goals.
What Does We Buy Houses for Cash Mean?
We Buy Any Houses for Cash companies like DealHouse offer to buy homes directly from the owner, bypassing the traditional listing process. The selling point here is the promise of immediate cash and a quick close, with the added advantage of buying homes in any condition. After the acquisition, these companies either make improvements and resell the properties or convert them into rental units.
Pros of Selling Directly to Cash Buyer

Quick Closing Time
Selling to a cash home buyer typically means you can close the deal in as little as a week. Unlike traditional methods that may involve a lengthy mortgage approval process for the buyer, cash sales expedite this process significantly. This speed is particularly beneficial if you are in a time-sensitive situation such as avoiding foreclosure, settling a divorce, or relocating for a job.
Simplified Process
When you sell directly to a cash home buyer, the transaction involves fewer steps and less paperwork compared to a traditional sale. There's no need for multiple showings, open houses, or waiting periods. This streamlining removes many of the logistical and emotional hurdles associated with selling a home.
Financial Benefits
Cash sales usually mean you can bypass many of the costs associated with traditional home sales, such as real estate agent commissions and some closing costs. Furthermore, cash buyers often purchase homes "as-is," allowing you to avoid the costs and headaches of repairs or upgrades. The financial efficiency of this process puts more money in your pocket and does it faster.
Reduced Risk
Selling to a cash buyer nearly eliminates the risk of the sale falling through due to financing issues. Traditional sales often come with contingencies requiring mortgage approvals, home inspections, or appraisals. These are layers of complexity that can result in a deal falling apart. Cash sales are typically "as-is" and are completed quickly, reducing the window for potential problems.
Control Over Timing
In a cash sale, you have the flexibility to choose your closing date. Unlike traditional sales, where the buyer's mortgage process dictates a minimum time frame, cash transactions can be scheduled to fit your individual circumstances. This control over the timing is especially beneficial if you're dealing with external pressures like job relocation or settling an estate.
Emotional Benefits
The speed and simplicity of a cash sale can substantially reduce the stress usually associated with selling a home. There are no worries about how your house will show in staged photographs or whether prospective buyers will find it appealing. The swiftness and certainty of the process can provide a sense of emotional relief and peace of mind.
Circumstantial Advantages
Cash buyers are often more willing to invest in homes that are distressed or in less-than-perfect condition. This flexibility makes it easier to sell properties that have been inherited, are outdated, or have structural issues. For those in financial distress or facing foreclosure, a cash sale can be a lifeline, offering a quick resolution without the need for property improvement.
Market Conditions
Selling for cash can be a viable option even when the real estate market is less favorable for sellers. Unlike traditional buyers who might be hesitant in a slow market, cash buyers often see the value in a property regardless of market conditions. This opens up another avenue for sellers in various market scenarios.
Cons of Selling To Cash Buyer

Lower Sale Price
One of the most significant drawbacks is that you're likely to sell your property below market value. These companies aim to make a profit, which often means buying low and selling high after making improvements.
Absence of Competitive Bidding
In a traditional market setup, multiple interested parties can drive up the price of your home. With a cash buyer, the lack of competition usually means a lower selling price.
Reduced Decision-Making Time
The speed that serves as an advantage can also be a disadvantage. The quick sale process gives homeowners little time to weigh options, possibly leading to regrets later.
Risk of Scams
The cash-for-houses model is ripe for exploitation. It's crucial to perform thorough due diligence to ensure you're dealing with a legitimate operation. Look for customer reviews, check for a business license, and ask for references to validate the company's credibility.
Conclusion
The "We Buy Any Houses for Cash" model offers an expedited route for homeowners eager to sell their properties without the hassles of traditional home-selling processes. However, the speed and convenience come at a cost, typically a lower sale price among other drawbacks. As with any financial transaction, particularly one as significant as selling a home, it's crucial to do your research and consider whether the benefits outweigh the disadvantages in your unique situation.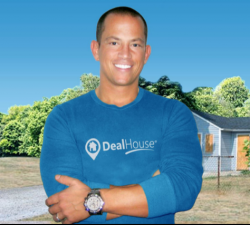 Latest posts by Chris Chiarenza
(see all)