What are the things you should know before purchasing your first home?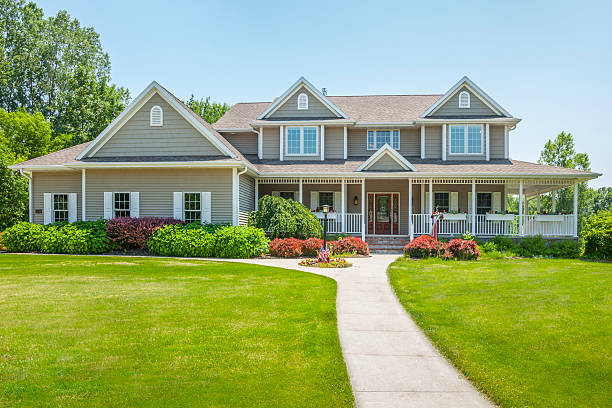 Buying a home is one of the biggest decisions you can make in your life. It's natural to feel intimidated by all the details and tasks involved with becoming a homeowner, so it pays to be prepared before taking that first step on the path towards homeownership. To get you started on your own journey, we've gathered together some of the essential knowledge and advice necessary for making a wise decision when purchasing your very first house. So take heart! From overcoming sticky finances and getting good deals, through to sorting out legal paperwork—we have the answers you need right here!
Determine your budget and prepare for closing costs
Before you even start looking for a new home, it is important to determine your budget and prepare for any closing costs that may be incurred. It can be easy to get excited when shopping around, but doing your homework ahead of time helps ensure that you know exactly how much you can afford. Setting aside a cash reserve specifically for closing costs will help prevent an unpleasant surprise when you are scheduled to close on the house. Make sure to read all documents carefully too, as some real estate agents may add-on fees of their own when it comes to buying or selling property. Preparing financially in advance eases the stress of buying a home and keeps you from getting caught off guard.
Research different neighborhoods to understand the real estate market
When it comes to purchasing property, research should be your best friend. Taking the time to research different neighborhoods and culture of the area you're investing in can pay off significantly. Whether you're planning to buy a new house or invest in a rental property, becoming familiar with the neighborhood will allow you to get a better understanding of the real estate market and how it works. It's important to know what types of facilities, schools, and other amenities are available nearby whereabouts so that you can decide if it's an ideal investment for you. Researching ahead of time also helps you identify potential pitfalls such as higher crime rates or environmental concerns that would make living in the area less enjoyable than anticipated. Ultimately, gaining insight into an area through research is one of the best investments you can make when considering a move or investment in the real estate market.
Arrange to meet with a real estate agent to find out what's available
If you're considering purchasing a home, the first step is to arrange to meet with a real estate agent. As the real estate market can be ever-changing, it's best to equip yourself with current information so that you can make an informed decision. A knowledgeable real estate agent will know what's available on the market right now and which neighborhoods offer the features you're looking for. Meeting with an agent also eliminates any guesswork or potential frustration as they guide you through the process while helping you find your ideal space at the right price. A great place to start is to arrange a meeting and find out what options are available today!
Get pre-approved for a mortgage loan before you start looking
Before you even begin looking for your dream house, it's a good idea to be pre-approved for a mortgage loan. By understanding the amount that you can borrow, the process of searching and negotiating will be much simpler, saving you stress and time in the long run. Being pre-approved also demonstrates to home sellers that you are serious and gives you an advantage when submitting offers – they know that they can count on you having the financial ability close the sale. To get pre-approved, most lenders will require documentation such as bank account statements, pay stubs, copy of your credit report and proof of income and assets. Reach out to a qualified lender today to get started!
Learn about local property taxes, HOA fees, and other housing costs
Learning about local property taxes, HOA fees, and other housing costs before you move into a new home is essential in ensuring that you can manage your budget successfully. Knowing what type of taxes and fees you will be responsible for will also help you plan for any unexpected expenses in the future. Additionally, this information is often available on municipal website or you reach out to a qualified real estate agent to get answers to any additional questions you might have. By taking the time to research the different types of additional costs associated with owning a home, you can avoid running into financial problems down the line.
Find out about potential risks like flooding, earthquakes, or pests in the area
Before making a move to an unfamiliar location, it's important to take the time to get to know any potential risks. Checking into the likelihood of flooding, earthquakes, and other pest problems in an area is highly recommended. While these kinds of events are often rare and unpredictable, certain areas may be more susceptible than others. For example, if you're considering a move to California, you'd want to know what steps you can take to prepare for a potential earthquake. Similarly, if you're looking to buy property near a river or ocean, researching how local authorities have handled frequent flooding in recent years is key. Knowing about potential risks in the area ahead of time can help prevent trouble down the road and give you peace of mind for your new home.
Purchasing a home is a big decision and an exciting adventure. It can be overwhelming to consider the budget, closing costs, research of different neighborhoods, determining taxes, and other housing costs. But by preparing in advance, you can make the process easier on yourself. Working with a real estate agent or broker is not necessary for buying a home but it can help make sure you don't overlook any important details or have any surprises when taking possession of the property. Additionally, getting pre-approved for a loan helps house hunters know exactly what prices they will be able qualify for which also helps streamline the search time. Aside from qualifications, it's important to learn about potential risks when researching neighborhoods such as flooding risk, earthquakes, wild animal or pest problems that could have a major life impact if purchasing that property. In sum, preparing to purchase a home takes patiences and knowing important details about the process beforehand can ease your future stress immensely! If you're looking to buy quickly and hassle free consider DealHouse – they buy houses fast!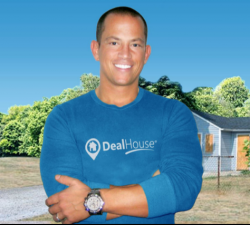 Latest posts by Chris Chiarenza
(see all)