What You Should Know About Auctioning Your House in New York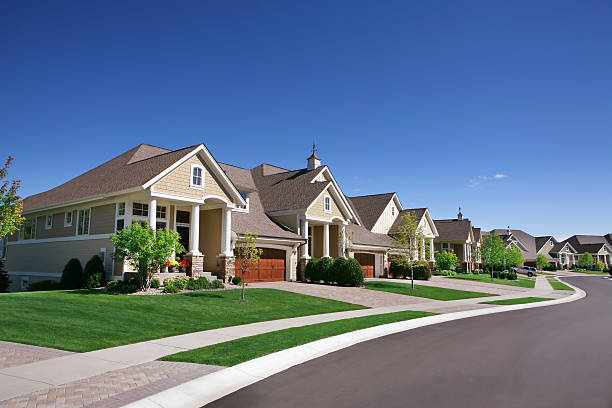 When it comes to selling your house, there are many different ways to do so. One of the options you may consider is auctioning off your house in New York. Auctioning provides a fast and efficient way for buyers and sellers to work together without any lengthy negotiations or inspections. You may not know all of the ins-and-outs when it comes to auctions in New York; however, this blog post will provide you with an overview that will help you decide if auctioning your property is right for you.
Overview of the Benefits of Auctioning Your Home in New York
Are you considering selling your home in New York? Have you ever thought about auctioning it? Auctioning your home can bring a multitude of benefits that traditional selling methods might not offer. First off, the entire process is quick and efficient. Once the auction date is set, your home could be sold within 30 days. Additionally, auctions create a sense of urgency that can drive up the sale price of your home. Not to mention, auctioning your home can attract serious buyers who are ready to make a purchase, eliminating the tire-kickers and low-ballers. If you're looking for a unique and profitable way to sell your home in New York, consider auctioning it!
The Different Types of Auctions Available
Auctions can be an exciting way to acquire items that you might not have been able to find otherwise. There are a variety of different types of auctions available, each with their own unique rules and procedures. At a traditional auction, potential buyers gather in person and bid against one another until the highest bidder is determined. Online auctions have become more popular in recent years, allowing bidders from all over the world to participate from the comfort of their own homes. Silent auctions, on the other hand, are typically held as fundraising events and involve placing bids on items displayed around the room. No matter what type of auction you choose to participate in, the thrill of the bidding war can be a fun and exhilarating experience.
Essential Steps to Prepare for a House Auction
Preparing for a house auction can be both exciting and nerve-wracking. It's important to go through the process thoughtfully and thoroughly to ensure you're not caught off guard on auc tion day. Some essential steps to prepare include determining your budget, reviewing the auction catalogue, arranging financing and conducting an inspection of the property. Remember to ask questions and seek advice from professionals such as a real estate agent or lawyer who can provide valuable insights and guidance throughout the process. With proper preparation, you can feel confident and ready to bid on the home of your dreams.
Tips for Getting the Best Price at an Auction
If you are looking to snag a great deal on a coveted item at an auction, there are a few tips and tricks to keep in mind. First and foremost, do your research. Gather as much information as you can about the item and its value, so you are prepared to make an informed bid. It's also important to set a budget and stick to it, even if the bidding gets competitive. Additionally, consider attending previews and speaking with the auctioneer to get a sense of the bidding process and how you can maximize your chances of success. With some preparation and a keen eye, you can score the best price at an auction.
Common Questions and Answers about House Auctions
House auctions can be intimidating for those who have never participated in one before. It's common to have a lot of questions before jumping in. One of the most frequently asked questions is, "What happens if nobody bids on the house?" It's a valid concern, but thankfully, there are usually reserve prices in place. A reserve price is the minimum selling price that the seller is willing to accept. If the bidding doesn't meet the reserve price, the property won't be sold. Another commonly asked question is, "What kind of payment do I need?" Cash or cashier's check is usually required on auction day, so it's crucial to ensure you have the proper finances in place beforehand. With these common questions answered, you can feel more confident going into a house auction and potentially score yourself a great deal.
How to Choose the Right Auction Company for You
When it comes to choosing the right auction company for you, it's important to do your research. Look for a company that specializes in your specific needs, whether it's antiques, real estate, or automobiles. Check their credentials and experience, as well as their track record of successful auctions. You'll want to choose a company that has a strong reputation and a history of satisfied customers. It's also important to consider their level of customer service – do they provide personalized attention and support throughout the auction process? Don't be afraid to ask questions and get a feel for their level of expertise and professionalism. Choosing the right auction company can make all the difference in your buying or selling experience, so take the time to choose wisely.
Auctioning your home in New York can be a great way to sell it quickly and efficiently, while also ensuring you get the best possible price. Different types of auctions are available, allowing you to find one that meets your needs and preferences. The steps required to prepare for a house auction are fairly straightforward, but remembering to take basic tips into account is essential for getting the maximum return when the gavel falls. Any question or concern about auctions should be taken seriously, and professional help should be consulted if needed. Above all else, always select an experienced and reliable auction company that has the resources and know-how to ensure a successful sale at the end of the day. DealHouse is here to help. We are cash home buyers in New York who understand this process inside and out, therefore making us your go-to source for selling your home: no matter its condition or location! Get started with us today!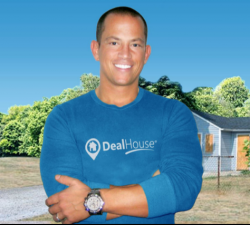 Latest posts by Chris Chiarenza
(see all)