When to Consider Selling Your House for Cash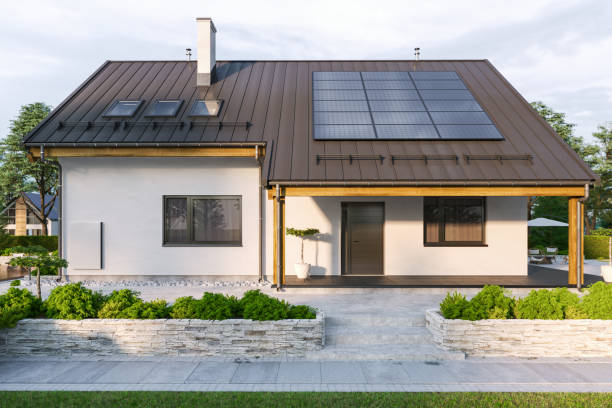 Selling a house can be a complex and time-consuming process, involving real estate agents, potential buyers, negotiations, and extensive paperwork. However, there is an alternative way to sell your house that can offer convenience, speed, and simplicity: selling your house for cash. While selling a house for cash may not be the right choice for everyone, there are certain situations where it can be a highly attractive option. In this article, we will explore the circumstances in which you should consider selling your house for cash.
When to Consider Selling Your House for Cash
1. Urgent Need for Liquidity
One of the most common reasons people consider selling their houses for cash is an urgent need for liquidity. Life can throw unexpected challenges at us, such as medical bills, debt consolidation, job loss, or the need to relocate quickly. In such cases, selling your house for cash can provide you with the necessary funds within a matter of weeks, helping you address your financial needs promptly.
2. Avoiding Foreclosure
If you are facing foreclosure due to missed mortgage payments, selling your house for cash may be a viable solution to avoid the negative consequences of foreclosure on your credit score. Cash buyers can often close a deal faster than traditional buyers, allowing you to settle your mortgage debt and protect your financial future.
3. Property in Poor Condition
Selling a house in need of extensive repairs or renovations can be challenging in the traditional real estate market. Many buyers are looking for move-in-ready homes and are hesitant to take on a fixer-upper. If your house is in disrepair, selling it for cash to an investor who specializes in buying properties in as-is condition can save you the time and money needed to make your home marketable.
4. Divorce or Inheritance
Life-altering events such as divorce or the inheritance of property often bring with them a sense of urgency and complexity. In these situations, the need for a quick sale of a property becomes paramount. Selling your house for cash emerges as a powerful solution, offering simplicity and efficiency in what can otherwise be a daunting process. This approach ensures that assets are distributed promptly and fairly among all involved parties, relieving the emotional and logistical burdens that can accompany life's significant transitions. Whether it's the dissolution of a marriage or the passing of a loved one, selling for cash provides a clear and expedited path forward, allowing you to navigate these pivotal moments with greater ease and financial stability.
5. Relocation
When the need to relocate arises, whether for job opportunities, family obligations, or personal reasons, selling your house quickly becomes imperative. In such scenarios, cash buyers stand as the ideal solution, capable of closing a sale within a few short weeks, sparing you from the stress and uncertainty of a protracted selling process. This expedited approach empowers you to complete your move smoothly, allowing you to focus on the exciting prospects that your new location offers, unburdened by the complexities of a traditional home sale.
6. Tired Landlord
The role of a landlord can offer rewarding financial benefits, but it can also bring along a set of demanding responsibilities. The constant dealings with tenants, ongoing property maintenance, and the intricacies of property management can be overwhelming at times. If you've reached a point where you've had your fill of these challenges, it may be time to explore an alternative approach. Selling your rental property for cash can offer you a hassle-free exit strategy, liberating you from the day-to-day management burdens and allowing you to capitalize on your real estate investment. This streamlined process not only provides financial relief but also affords you the opportunity to redirect your time, energy, and resources toward other endeavors or a more relaxed lifestyle. Whether you're seeking a new investment avenue or simply wish to enjoy the fruits of your real estate venture without the associated demands, selling for cash can pave the way for a more convenient and profitable transition.
7. Market Conditions
Real estate markets are dynamic, and market conditions can affect the ease and speed of selling a property. In a buyer's market, where inventory is high, and demand is low, selling a house can take longer and involve price concessions. In contrast, selling for cash can circumvent these market conditions, allowing you to sell your house regardless of market trends.
8. Downsizing
As retirement draws near or if simplifying your lifestyle is a priority, downsizing often becomes a desirable objective. Opting to sell your current home for cash can provide you with the financial resources needed to acquire a more compact and easier-to-manage property or support your retirement aspirations.
Conclusion
When life presents you with situations that demand urgency, simplicity, and financial flexibility in the sale of your property, turning to DealHouse is the solution. As a trusted name in real estate, DealHouse specializes in providing swift and tailored cash home buying solutions, designed to accommodate your unique circumstances. With DealHouse, you can navigate life's transitions with ease, confident in our ability to deliver a hassle-free process that unlocks the value of your property swiftly, ensuring a smooth and stress-free experience.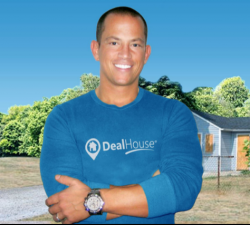 Chris Chiarenza is the Founder and President of DealHouse. Since 2009, he has dedicated his career to helping countless families profitably navigate the Long Island real estate market.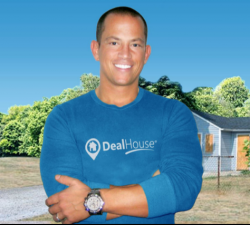 Latest posts by Chris Chiarenza
(see all)