Why Is My Home Price Falling In A Market Where Prices Are Going Up?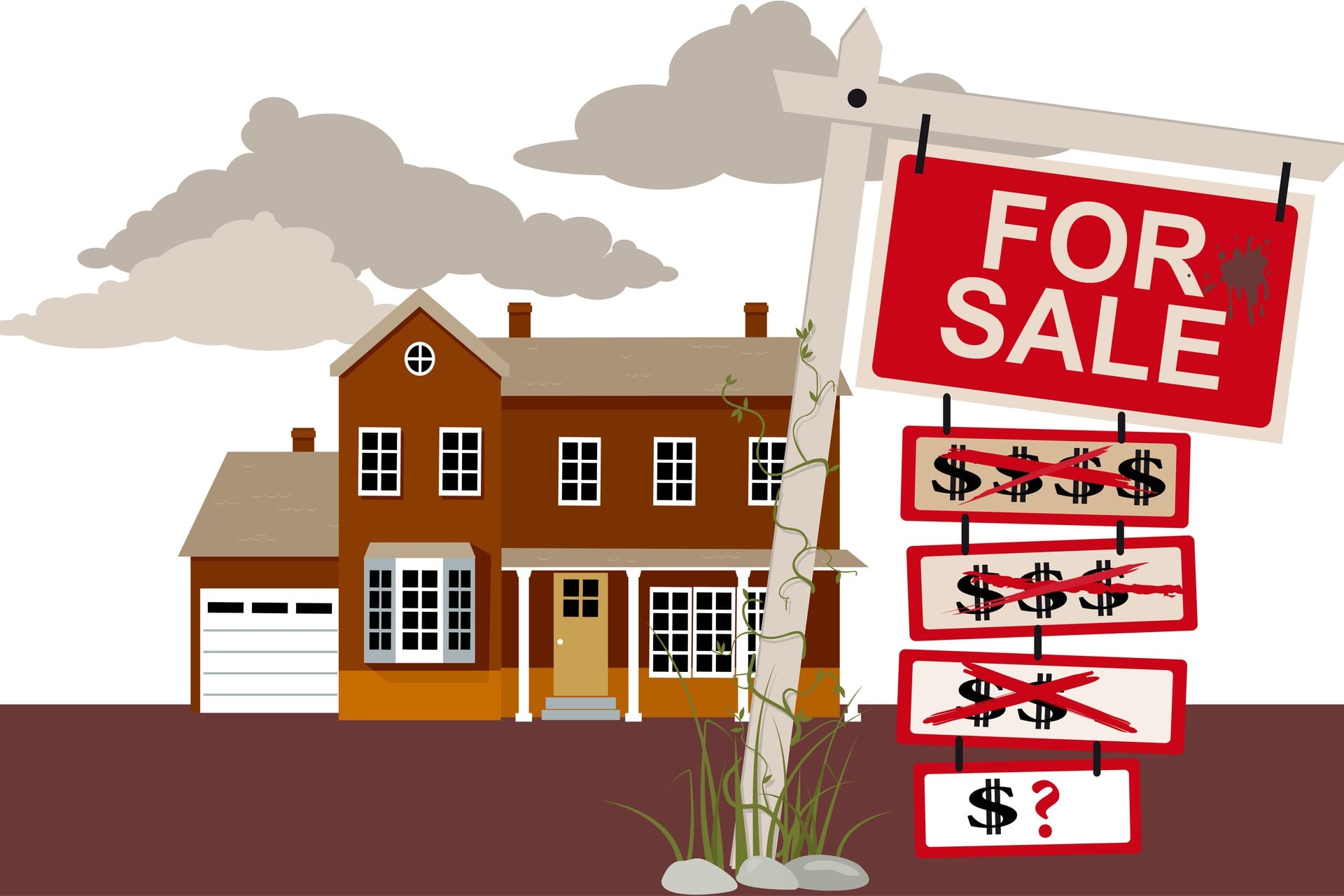 Can it be more disappointing to find that your home price is going down, while the news headlines shout about house prices rising? How can it be possible? You've lived there for years looking after the place with love and care. So, what's going on here?
Homes, even in the same neighborhood, vary considerably in looks and features. Combine this with the fickle tastes of homebuyers, and you get a volatile cocktail that plays games with homeowner emotions.
The net result is confusion, frustration, and dejection when your realtor explains why the home's valuation isn't up to speed relative to the neighborhood average.
How dated is your home?
We've taken the time to research the biggest homebuyer turn offs when realtors are in the mix. This is what we came up with – the most outdated real estate features, 
Popcorn ceilings, threadbare or shag carpets are biggies
Old-fashioned kitchen cabinets & small pokey rooms that represent the opposite of open plan
Ceramic gnomes or lifeless statuettes in the garden
Damask wallpaper and, worse still, wallpaper borders
Tile countertops are very '70ish, difficult to clean, and mostly ugly to the modern eye. Granite and marble have stepped into the space with resounding customer appeal.
Wood paneling was big forty-five years ago, but it's a big no-no today. Most home seekers see it as dreary.
"Linoleum flooring! Yeuch!" That's likely the last, hardly-whispered words you'll hear before the walkthrough prospect rushes out the front door.
Tiffany Lamps give the home a feel of Wuthering Heights or a haunted house. It's the one thing that needs dumping as an exit from the unfashionable cottage-look.
Pink is out – even for little girls' bedrooms. "In" are blues and yellows, so if you are "in-the-pink" – change the hue.  
Clutter is terrible in any shape or form, but junk wood-art featuring heavily on walls and in the kitchen with the Tiffany Lamps.
So many houses have futons in the bedrooms. It's a dorm look that's not helping your home-image one little bit.
Tufted Headboards blending with mattress frills is "last century" (the early part) and makes a statement. Unfortunately, it's not the one that most buyer prospects want to see or hear.
Dowdy window coverings.
Hollywood mirror lights, even if LED, went out before the year 2000.
Pots and pans hanging from underneath kitchen cabinets and granite everywhere. The accent today is on white or light-hued kitchens with material contrasts. Heavy dark kitchen wood with ornate finishes, looked opulent up to around 2006, then dropped away with a bang.
Pinewood furniture: If there's a piece here or there, you'll get away with it. If it's all over the home, the aesthetics will weigh heavily against you.
Vertical blinds: Aside from being possibly the most annoying and cheapest looking window coverings, they belong in the relic department of the curtain history museum.
Curtain valances, curtains, and possibly the furniture too, all in the same material, were in fashion in the 1990s. Now's the time to redo.
Sponge-painted walls. Out! In are clean looking, bold, and chic color themes.
Anything floral. Suitable for the 1980s, not an attraction in 2019. Maybe if you wait around for another 20 years…?
A big turnoff is kitchen appliances that don't match one another and standalone. Modern young buyers especially want coordination in stainless steel or some other modern material.
Fridges with magnet notes on the door that look like they're on their last legs, and greased up ovens are the giant killers leaving behind a trail of "prospects that may have, but didn't."
Houses with one bathroom is a value disintegrator, as is being near railway tracks, commercial activity, busy roads, and power lines.
Mirrors, mirrors, mirrors: images coming at you from all directions is not cool. Trying to make small rooms look larger may leave the for-sale sign in the ground forever.
Make-believe wood, like the old Pergo, will fail you in the home value stakes. Today there are wood look-alikes in tile and laminate that reflect magnificently. Modern Pergo and other emerging brands are the way to go when remodeling the flooring.
Why selling your home traditionally invariably results in valuation disappointment
Selling your home through a realtor (hereon referred to as "traditional") brings practically all the above items into play. Indeed, seemingly inconsequential issues trigger significant discounts on fair valuation.
Moreover, homebuyers' emotional influences are free to roam and impact their decisions. With so many choices on the MLS, one home may sit for ages until the seller adjusts the price down – a relative bargain versus fair value for the area. 
The traditional route, dependent as it is on showings, decluttering, curb appeal, containing kids and pets through the process, collides with a dilemma when it comes to renovations and furnishing.
Money spent on flooring, modernizing the kitchen, removing fixed mirrors, and repainting (as examples) is unlikely to be returned by a more than proportional offer increase. You'll be lucky to break-even. Moving out loads of outdated furniture is impractical and may leave the home in an unlivable state.
Yes, there's a range of pricing on the fair value spectrum, but for the same neighborhood, it shouldn't be excessive (i.e., around seven percent). If it jumps out of the range, it generally boils down to location differences or a lot of homebuyer irrationality with failure to see through the aesthetics.
Get the home price you deserve by selling your home the DealHouse way
More and more residence owners have cottoned on to the new opportunity of selling homes quickly, with fair offers, for cash in only a few days. The evidence is startling.
Here are but a few of the high volume Internet searches coming through daily:
house not selling what to do
ugly house buyers
fast home buyers
cash buyers real estate
cash for homes
house investors
find cash buyers now
how to sell your house quick
sell your house fast for cash
quick sale of your home
Our professional agents are trained to look past the lack of curb appeal, excessive clutter, old fashioned furniture, outdated fixtures, overpacked closets, unclean appliances, and bad paint jobs.
Our assessed valuations will assume all that has been cleared away. We're looking more for electrical defects, holes in the sheetrock, plumbing issues, heating, air-conditioning, broken windows, and the like. 

So the question arises, where do home upgrades that resonate with homebuyers fit into DealHouse's cash offers? 
Answer: On top of the valuation range. In other words, there's a premium on the average valuation that assumes a substantial degree of imperfection in terms of the latest and greatest upgrades. However, keep in mind:
Homeowners often overcapitalize. In other words, the extra investment in the house looks fantastic, but homebuyers aren't prepared to pay for it. Another way of putting it is that the home is too fancy for the area.
The pivotal point is that poor aesthetics, outdated furniture and fixtures won't materially influence a DealHouse fair valuation and cash offer. If there are engaging upgrades, you may indeed attract a "top-of-the-spectrum" valuation, but excessive differences are unlikely.
DealHouse operates in Long Island – Nassau and Suffolk counties. Find them in locations like Centereach, Elwood, Coram,Kings Park, and Mastic, or any of the towns in the table below:
Contact us, and we'll be there with little delay to make an onsite inspection. Within 24 hours, you'll have a cash offer that cannot fall away. The bottom line to you is a fair market valuation after deducting reasonable repair costs. 
Remove the multitude of homebuyer emotions from the process that inevitably drive prices down. Carry on with your everyday schedules without the traditional inconvenience.
Trust the fact that saving your money on rectifying aesthetics didn't play negatively into your offer value. The DealHouse benefits are compelling, reliable, and legendary in the Long Island region – ask any of its long client list and stellar reviews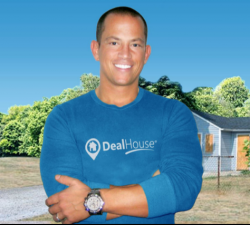 Latest posts by Chris Chiarenza
(see all)