Why Isn't My Home Selling? Common Mistakes to Avoid for a Quick Sale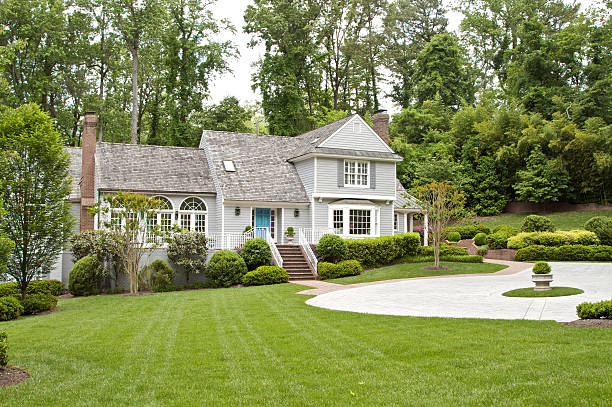 In today's fast-paced real estate market, the aspiration to 'Sell Your House Fast' is more than just a wish—it's a legitimate goal for many homeowners. Whether you're downsizing, relocating, or simply looking for a change, efficient and effective strategies can make the difference between a swift sale and a prolonged, agonizing wait. As homeowners grapple with the intricate dance of presenting their homes in the best light, understanding common pitfalls becomes essential. This article delves deep into these challenges, offering expert advice to help you navigate the real estate labyrinth and achieve that ever-desirable quick sale.
1. Overpricing the Property
Market Research: Every neighborhood or district has its pricing peculiarities. Sellers should study past sales, noting the duration properties stayed on the market and their final sale price relative to the asking price.
Pricing Strategy: Price can be a tool. Some sellers successfully use the technique of pricing slightly below market value to spark interest and instigate bidding wars. On the other hand, an overpriced home, even with the best intentions for negotiation, can deter initial inquiries.
2. Poor Quality Photos
Digital First Impression: A picture speaks a thousand words. High-resolution images, taken during optimal daylight conditions, can significantly enhance the online listing's appeal.
Virtual Tours: Augmented reality and 3D imaging technology enable prospective buyers from anywhere in the world to take a virtual walk through your home, widening the pool of potential buyers.
3. Not Staging the Home
Neutral Palette: Trends show homes painted in neutral colors appeal to a broader audience due to their universal appeal and the ease with which buyers can match their belongings.
Depersonalization: Removing personal items can be emotionally challenging, but it's pivotal. A blank slate allows buyers to mentally move in with their possessions and family memories.
4. Being Unavailable for Showings
Flexible Timings: Some buyers may be relocating from different time zones or have restrictive work schedules. Weekend and evening showings can accommodate such buyers.
Remote Viewings: With advancements in tech, consider livestream tours where potential buyers can ask questions in real-time, simulating an in-person tour experience.
5. Neglecting Repairs
Attention to Detail: Cosmetic imperfections can be a significant deterrent. A home that appears well-maintained implies that bigger systems like plumbing and electrical have also been cared for.
Pre-Inspection: Offering potential buyers a pre-inspection report can be a selling point, reassuring them of the property's condition and your transparency as a seller.
6. Foul Odors
Deep Cleaning: Engage professional cleaners to treat problem areas. This can include carpet shampoos, grout cleaning, and air duct treatments.
Neutralizing Scents: Beyond store-bought fresheners, consider home remedies like bowls of vinegar placed in rooms overnight to absorb and neutralize odors.
7. Bad First Impressions
Invest in Landscaping: A simple investment in landscaping, from adding flowering plants to trimming overgrown bushes, can drastically improve a home's exterior appeal.
Entryway Matters: The front door area is pivotal. Fresh paint, polished hardware, a clean doormat, and adequate lighting can transform a home's initial appeal.
8. Being Too Emotional
Objective Viewpoint: A property consultant or home stager can provide invaluable feedback without the emotional attachment that might cloud a homeowner's judgment.
Negotiation: Training oneself to view the home selling process as a transaction can ease emotional stress. Detachment can lead to more pragmatic decisions, especially during negotiations.
9. Choosing the Wrong Agent
Track Record: An agent's past performance, especially in your home's vicinity, can be an indicator of their expertise. Their negotiation history, average days on the market for their listings, and client testimonials are good evaluation points.
Marketing Savvy: Modern realtors should employ a mix of traditional and digital marketing strategies. This includes listing on popular property portals, utilizing social media platforms for promotions, and possibly even creating targeted ads to reach potential buyers.
10. Failing to Disclose Issues
Building Trust: Dishonesty can lead to post-sale legal disputes. Being transparent not only fosters trust but can also be a unique selling proposition in a market where not all sellers are forthright.
Value Proposition: Certain disclosures can work in favor of the seller. For instance, a home that's recently undergone pest control can be promoted as being pest-free, giving buyers one less thing to worry about.
Navigating the real estate market might initially feel like a daunting task. Every homeowner's dream is to make a sale that is both quick and profitable. But the key lies in understanding the intricacies of the market and sidestepping common pitfalls. With comprehensive guidance and the right tools at your disposal, the maze becomes much easier to navigate. It's also crucial to align yourself with industry leaders who prioritize your goals. By entrusting your home-selling process to renowned names like DealHouse, you're not just seeking a quick sale but also ensuring a seamless and stress-free experience. Remember, in the vast world of real estate, a blend of preparation, expert advice, and trusted partnerships can make all the difference. Here's to your successful home-selling adventure!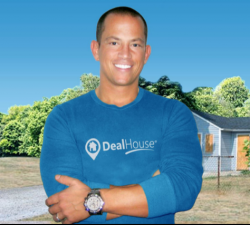 Latest posts by Chris Chiarenza
(see all)