Working With an iBuyer to Sell Your Long Island Home Fast
An iBuyer is a company who buys properties "as is" for cash, providing a fast, convenient solution for homeowners. Aided by technological developments and increased awareness, this method of home-selling has gained significant momentum in the last few years. However, some Long Island house owners may have lingering questions about what to expect when working with an iBuyer like DealHouse.This guide will provide the pros and cons, as well as circumstances in which selling to an iBuyer is beneficial, and tips for choosing the best company for your needs.
Pros and Cons of Selling Your Long Island Home fast to an iBuyer.
Pro: You can sell your Long Island house fast in a matter of days rather than months
The most obvious benefit of selling to a cash home buyer is the brevity of the whole timeline. With DealHouse, you apply online; we send you an offer; you choose whether or not to accept; we perform a brief inspection; and then we close at the date of your choosing.
What you get to skip:
You vetting real estate agents
You clearing out the house and staging it for showings
You dealing with strangers scrutinize your property
You footing the bill for costly repairs at potential buyers' requests
You putting up with buyer negotiations
You completing lengthy paperwork in person
You waiting and crossing your fingers for months and months
A Long Island iBuyer like DealHouse helps you avoid catering to potential buyers and putting your life on hold as you wait for traditional offers. Instead, you jump ahead to the closing.
Pro: You fully control the timeline, including the closing
With traditional home-buying methods, you are at the mercy of the buyer. They dictate the closing date and can pull their offer well into the process, whether it is based on the results of the home inspection or otherwise. This can leave sellers feeling powerless and, to a certain extent, they are.
However, with a cash home buyer like DealHouse, you dictate the closing date and can sleep easy knowing that you have a "sure thing."
Pro: The house is sold "as is"
The online cash offer you'll receive on your Long Island home is based on its current state. Alternatively, most traditional home buyers would expect you to make certain repairs to meet their standards.
Selling to an iBuyer helps you avoid the added labor, costs, and stress of renovations.
Con: When compared to houses that were sold through traditional methods, the final offer was generally lower.
In short, the added convenience of selling your Long Island home to an iBuyer does mean potentially less profit. For some, this trade-off is well worth it. To figure out if working with a cash home buyer like DealHouse makes sense for your situation, keep reading!
Overview: Pros & Cons of Selling to an iBuyer
You can sell your Long Island house fast rather than waiting indefinitely
When compared to houses that were sold through traditional methods, the final offer was generally slightly lower.
You fully control the timeline, including the closing
The house is sold "as is"
Con
When compared to houses that were sold through traditional methods, the final offer was generally slightly lower.
Should I Sell My Long Island Home to an iBuyer
Collaborating with a Long Island iBuyer may not be the best option for everyone. Partnering with a real estate agent makes more sense if you have ample time and flexibility to follow the traditional sales process of making repairs, conducting home showings, waiting for offers, and negotiating with buyers. However, not everyone is in a position to handle the uncertain timeline and added work. These include but are not limited to: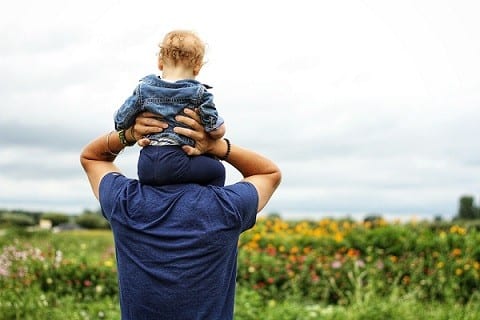 Individuals who place a premium on their time and peace of mind
There are infinite reasons for someone to value convenience: a busy professional life, the added stress of a soon-arriving baby, an upcoming out-of-state move, negative memories from previous home sales . . . the list can go on and on.
In today's uncertain world, it's hard to put a price on "a sure thing."
Houses needing costly repairs or an overwhelming number of minor fixes
There are some terms that will scare away one traditional home-buyer after the next. These include foundational issues, termite infestation, asbestos, and flood damage. Even if there aren't major issues with the house, an ugly aesthetic can be equally off-putting.
Rather than saddling yourself with the costs and stress of addressing the mounting repairs and receiving a lukewarm buyer response, you can sell to a cash home buyer that will accept your Long Island home in its current condition.
People wanting to sell their Long Island vacation homes
Many NYC residents purchase second homes in Long Island to enjoy the natural beauty, golf courses, and relaxing atmosphere of beach towns like Babylon and Oyster Bay. However, come time to sell their vacation property, that far-flung Long Island home often sours into a source of frustration.
Owners wanting little involvement will rely entirely on a team of unfamiliar professionals working unsupervised. For example, if you agree to replace the heating system as part of the buyer negotiations, your house key is passed to work crews you never met to enter your property without you present.
Alternatively, Long Island homeowners who want to be more involved will contend with long trips back-and-forth from their vacation home, often at inconvenient times. What's more, not all closing agents have migrated online or offer alternatives to in-person closing. Unless you work with a company that lets you sign the paperwork remotely, you may find yourself making the long drive yet once more.
Selling your Long Island vacation home to a cash home buyer is particularly practical for individuals lacking the time for inconvenient trips back-and-forth.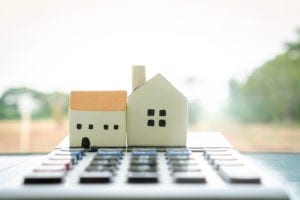 Long Island homeowners unable to keep up with the mortgage or face foreclosure
Let's say that you decide to sell your home to get out from under mounting mortgage payments and bills. If you opt to use a traditional home selling process, it will be an undetermined number of months before you find financial relief. As long as the property is still in your name, you're still responsible for the mortgage, utility payments, and potential repairs.
Selling your Long Island home to an iBuyer for a fast cash solution enables you to avoid foreclosure which wrecks your credit history. What's more, you stop the financial hemorrhaging ASAP.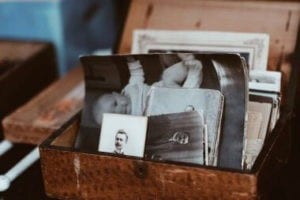 Relatives selling the house of a recently deceased loved one
The passing of a family member is a trying time, one which can be made significantly worse with the woes of selling their beloved house. It's worth noting that older adults often lack the mobility and/or finances to stay up-to-date with necessary home maintenance, leading to the property needing a significant overhaul before it can be sold to a traditional buyer.
In this scenario, partnering with a home-buying company spares grieving families from countless months of dealing with real estate brokers, repairmen, and buyer negotiations.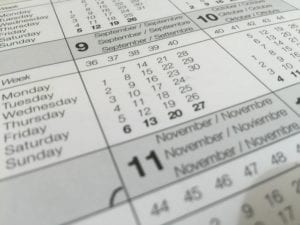 Long Island residents with properties sitting on the market for too long
The longer your house sits on the market, the more difficult it will be to sell through traditional channels. Buyers become wary if they see that a property was posted on a listing site a significant time ago, as they assume that "something" is wrong. What's more, they're going to assume that you are growing impatient and are more likely to aggressively negotiate for a lower price. However, this speaks nothing to the emotional toll the waiting period can take on your emotional health.
If your property continues to sit on the market, declining in both value and buyer interest, it may be time to read the signs and sell to a Long Island home-buying company for the sake of a fast, guaranteed resolution and easy cash.
How Do You Pick the Right iBuyer to Which to Sell Your Long Island Home Fast
There are numerous companies that will buy your house for fast cash. They range from giants like Zillow to locally-focused companies, like DealHouse. While there's no denying the brand name recognition of these larger organizations, working with a smaller cash home buyer based in your local area has noteworthy benefits:
You know the reviews you're reading pertain to the team with which you'll work directly.
A review of Zillow from a home buyer based on the other side of the country gives no reflection of what your experience will be like. However, with reviews of local companies, you read about specific individuals with whom you'll personally partner.
You're supporting a local business invested in the community.
The DealHouse team members have called Long Island home for many years. We live here, shop here, and raise families here. We work hard to serve our community with fair property value estimates and overall professionalism.
For localized companies, customer service will naturally come first due to the power of word-of-mouth.
DealHouse and other smaller iBuyer teams rely upon customer recommendations and positive buzz. This is one of the many reasons we work diligently to provide an overall positive selling experience to our Long Island customers. Alternatively, the national home buying giants services thousands of customers scattered across the country and rely upon expensive advertisements to find business. Therefore, customer service is a less integral part of their growth plan, and it's easier for them to sweep bad reviews under the rug.
Regardless of whether you choose to sell your home for cash to a company based out of Long Island or with a national reach, there are three key steps to take to have the best experience possible:
Read online reviews from multiple resources. Many websites offer testimonials from satisfied customers, but extend your research to review platforms like Facebook and Google My Business. Pay attention to the date of positive and negative reviews, as the most recent are more likely to reflect what you should expect from the company.
Test the waters by requesting an online cash offer for your Long Island home. Any reputable home buying company will provide this service for free and with no obligation to accept. For this reason, you can request a cash offer from multiple iBuyers to see who offers the best deal and if there are any suspicious outliers.
Don't choose based on the offer alone—follow up with them to gauge their customer service. One of the main benefits of selling your Long Island home for fast cash is peace of mind. Therefore, you certainly don't want to work with a company who provides a subpar experience. See if the iBuyer provided the quote in the promised amount of time. What's more, check to make sure that they are thorough when providing follow-up information. Don't be afraid to ask questions! They should answer within a reasonable amount of time and leave you feeling confident in your choice rather than second-guessing their credentials.
DealHouse: Your Long Island Home Selling Solution for Fast Cash
The DealHouse team guides Long Island residents through the home selling process, providing transparency and stellar customer service every step of the way. We pride ourselves on our real estate expertise and professionalism, enabling us to provide fair offers and make the experience as easy as possible.
Request a fast, no-obligation cash offer online for your Long Island home and we'll follow-up within the next 24-hours. Sell your house without repairs and without an agent
Contact Us