Your Complete Guide to Moving Into New York City – 5 Tips You Need to Know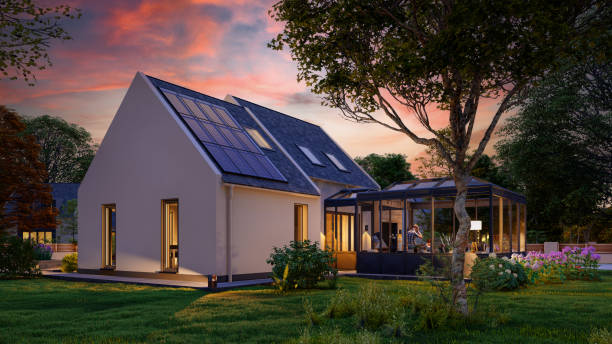 Moving to New York City can be an overwhelming experience. Processes like finding a place, navigating the subway system, and ironing out where you will pay taxes can easily make anyone's head spin. To help ease your worries and anxieties of settling in such a bustling metropolis, we are here to provide you with all the tips you need for success! This comprehensive guide outlines all five areas that we consider key components when moving into New York City – from deciding on living arrangements to sorting out your finances. We have even included insider advice from long-time city dwellers who give their insight into how they successfully transitioned into life in The Big Apple. Read on for our complete guide to making sure your transition into NYC is smooth sailing!
5 Tips You Need to Know
Research the Neighborhoods in NYC – Understand what areas fit your budget and lifestyle
New York City has long been renowned as one of the most vibrant and diverse metropolises in the world, offering an endless array of possibilities for work, play, and everything in between. But with the city being so vast and varied, it can be daunting to figure out where exactly you want to settle down. That's where researching neighborhoods comes in. By taking the time to understand what areas fit your budget and lifestyle, you can narrow down your options and hone in on the neighborhoods that truly resonate with you. Whether you're looking for a quiet, charming brownstone-lined street or a bustling hub of nightlife and entertainment, there's a neighborhood in NYC that's perfect for you. So do your research, explore your options, and get ready to fall in love with your new home in the city that never sleeps.
Visit In Person to Get a Feel for the Area – Take some time to walk around the neighborhood you are considering moving into so you can get an up close look at what it can offer
Before deciding to move into a new neighborhood, it's important to get a feel for the area in person. Taking a stroll around the neighborhood can give you insight into everything from the local scenery and architecture to the types of people who frequent the area. You might find that there are hidden gems you might not have discovered otherwise, like a quiet park or a charming coffee shop. Plus, experiencing the vibe of the neighborhood in person can help you assess whether it's a good fit for your lifestyle and personal preferences. So, take the time to explore the area and see what it has to offer before making a final decision on your new home.
Find Housing that Fits Your Budget and Lifestyle – Do your research on rental prices and amenities so you know what fits best for you
Finding the perfect housing that checks all the boxes for both your budget and lifestyle can feel daunting. However, with a little bit of research and some know-how, you can easily find the perfect place to call home. Start by setting a realistic budget and then do your due diligence in terms of researching rental prices in your desired area. From there, you can begin to narrow down your search based on amenities that align with your unique lifestyle needs. Whether you are searching for a quiet neighborhood with a pool or a bustling city apartment with a gym, there is sure to be a perfect fit out there for you. By taking the time to do some research, you can ensure that you find a housing option that is both comfortable and affordable.
Get Connected to All the Must-Have Services – Make sure you have access to internet, phone services, public transportation, and other important utilities
In our modern world, having access to all the necessary services is crucial for staying connected and keeping up with the fast-paced lifestyle. Whether it's browsing the internet, staying in touch with friends and family through phone services, or relying on public transportation for daily commutes, these services have become a part of our daily routine. Therefore, it's essential to ensure that we have access to these utilities when we need them the most. With so many options available, it can be overwhelming to keep track of everything. However, by taking the time to get connected to all the must-have services, we can make our lives a little easier and stress-free.
Be Prepared for Any Unexpected Costs – Moving is always expensive, so make sure you're prepared with extra money in case of any unexpected costs!
Moving can be an overwhelming experience, from packing boxes to arranging transportation, but one thing that catches us off guard is the possibility of unexpected costs. It's essential to have a well-planned budget, as things like damage to your belongings or unexpected delays may add up to your expenses. It's always better to be prepared, so be sure to set aside some extra money to cater to unforeseen costs. It's a small investment that can save you from a financial crisis later. Take some time to understand the moving process, research the different costs involved, and plan accordingly. Being prepared can help you ease the stress of moving and allow you to focus on more important things, like settling into your new home.
Moving to New York City is a big move that comes with a lot of decisions. This post offers advice on how to find the right neighborhood in NYC and ensure you have all the utilities, services, and amenities you need. Researching neighborhoods and prices online can help you narrow down your choices before you go and visit them in person. Take some time to get a feel for the area and make sure it will fit both your budget and lifestyle so that when you do find that perfect home, nothing is stopping you from moving in quickly. Don't forget there can be unexpected costs when planning your move so having some extra money available for these surprises is very important. Moving to NYC should be an exciting experience but there are still plenty of things to remember and be prepared for when making this huge decision! DealHouse can help by buying houses fast with cash if this is something you're considering. If not, keep up with the research, plan ahead, stay organized, and enjoy the big city adventure!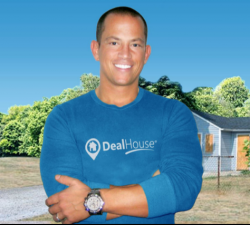 Latest posts by Chris Chiarenza
(see all)